I decided to follow up last weeks post with more about the My Salon Doll.
I'm calling this part 2 as we take another close up look at the doll and her features.  Lastly I include information that might be interesting and useful if you are thinking of sewing doll clothes for the My Salon Doll.
1. Vinyl Body
Many of the 18″ dolls on the market, including American Girl dolls, have fabric torsos.   The vinyl torso on the My Salon Doll has a more realistic look.

2. Details
The My Salon Doll has nice attention to detail.
Some of the special details on each doll include
long upper lashes.
lips have a nice amount of color but are still natural looking.
fingernails and toenails that are painted a natural color.
a natural blush color added to the cheeks, backs of the hands, knees, elbows and tops of the feet.
a flattering dip at the front of the neck.
pierced ears.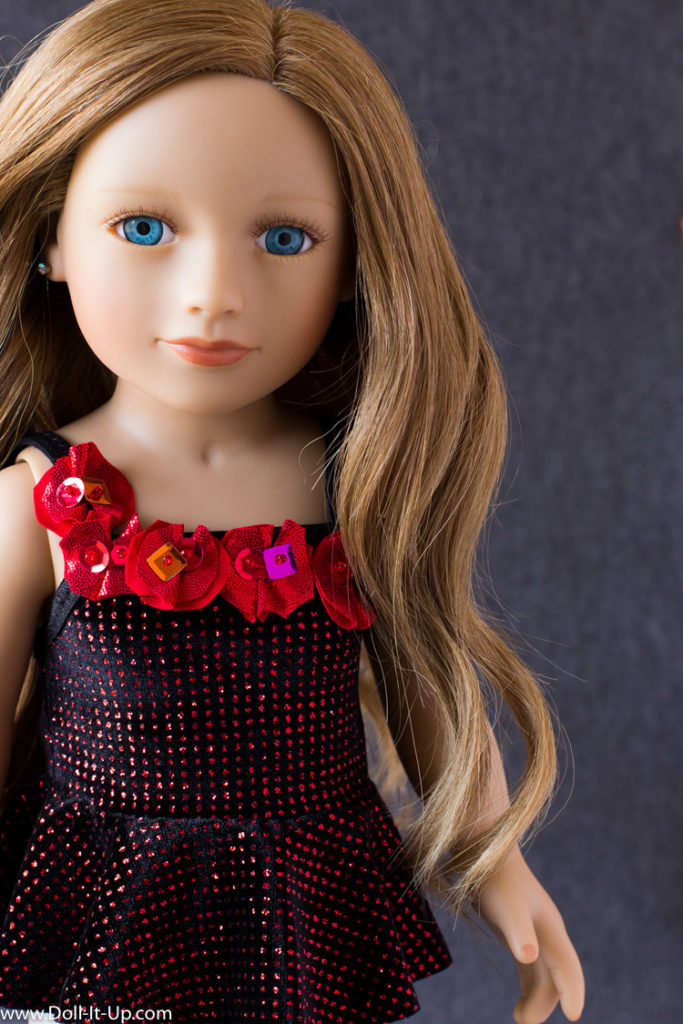 toes that are detailed on the bottom of the feet.
My Salon Doll stamp on the bottom of one foot.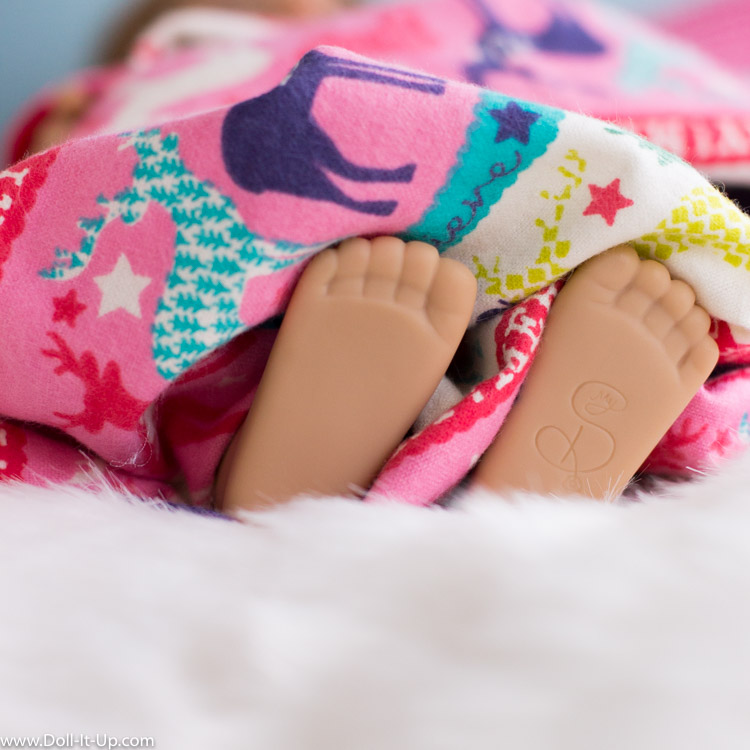 3. Body Size
The My Salon Doll has a slimmer body overall compared to other 18″ dolls, including American Girl dolls.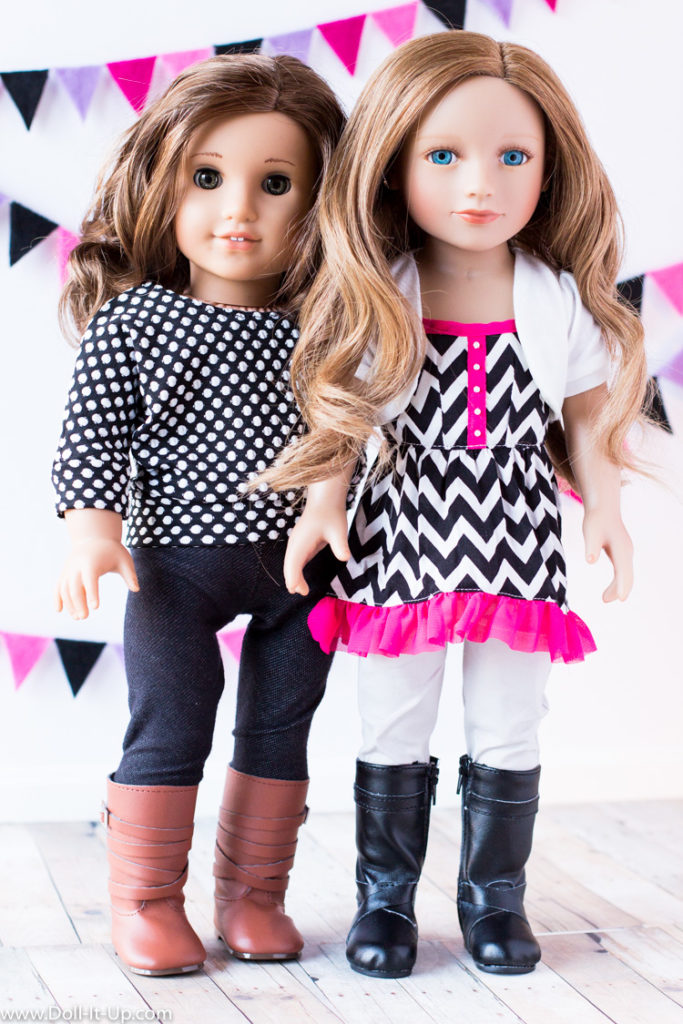 If you already have 18″ dolls and clothing you may be wondering if they can share clothing.  My Salon Dolls can fit most dresses, shirts, nightgowns and shoes from other 18″ doll brands.  Pants probably won't fit because the dolls are the slimmest through the hips.  The proportions are slightly different on the My Salon Doll, so a good fit really depends on the cut and style of the clothes.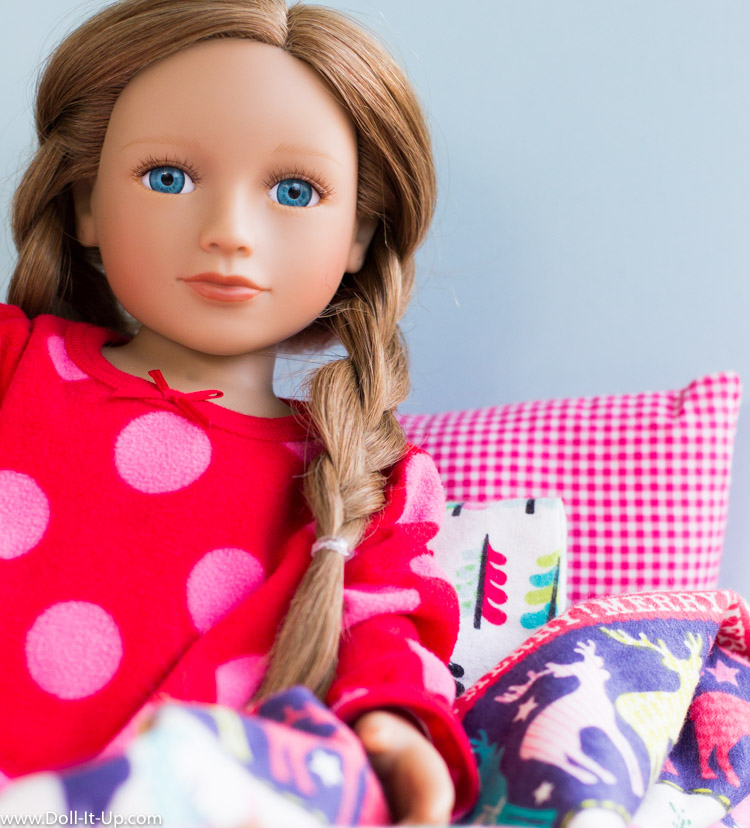 4. Measurements
If you sew for dolls you know that having the doll measurements is important for a good fit.  I've included a few measurements so you can adjust your patterns to fit the My Salon Doll.
As you can see the red and black tank I sewed fits well.  It is a fitted style I sewed for an American Girl doll.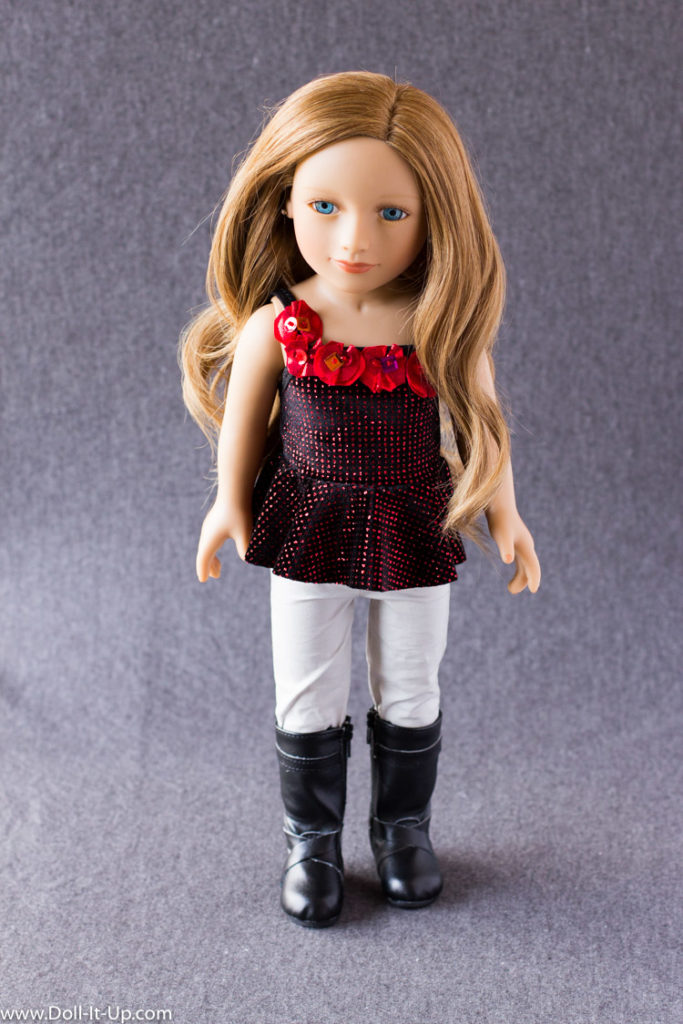 My Salon Doll Measurements
Height- 18″
Head Circumference- 11″
Chest- 10″
Shoulders-  12 1/4″
Waist- 9 1/4″
Hip- 10″
Feet width- 1 1/8″
Feet Length- 2 1/2″
I hope you found that helpful.  I loved sharing a hands on look at the My Salon Doll!
-Anna
Details from the post: