This holiday season was my first time visiting an American Girl store.   We were on a trip in Salt Lake City near an American Girl holiday pop up shop.  Since we were in the area I had a few minutes to see the store.  My 5 year old daughter and her cousin could be spotted in the store by their audible ooo's and aww's.  Their raw reaction to the magic of the store was so cute.
As someone that does not live near an American Girl store I only see their dolls in the catalogs they send out, on the American Girl website, or in photos that others share online.  One thing that I want to see in person when choosing a doll is the variety of hair (or wigs) the dolls come with.  A little over a year ago I bought two new dolls with curly hair.  I took pictures as I unboxed the dolls to capture the details of their hair.  I wanted to share this close up perspective of two dolls with two different types of curly hair.
The description of both dolls hair online is the same- "Curly Dark Brown Hair".  The dolls have different lengths of hair and the shape and finish of the curls makes for each having a unique look.
First up is Truly Me #26 by American Girl.  You can see her hair net right out of the box to protect the curls during shipping.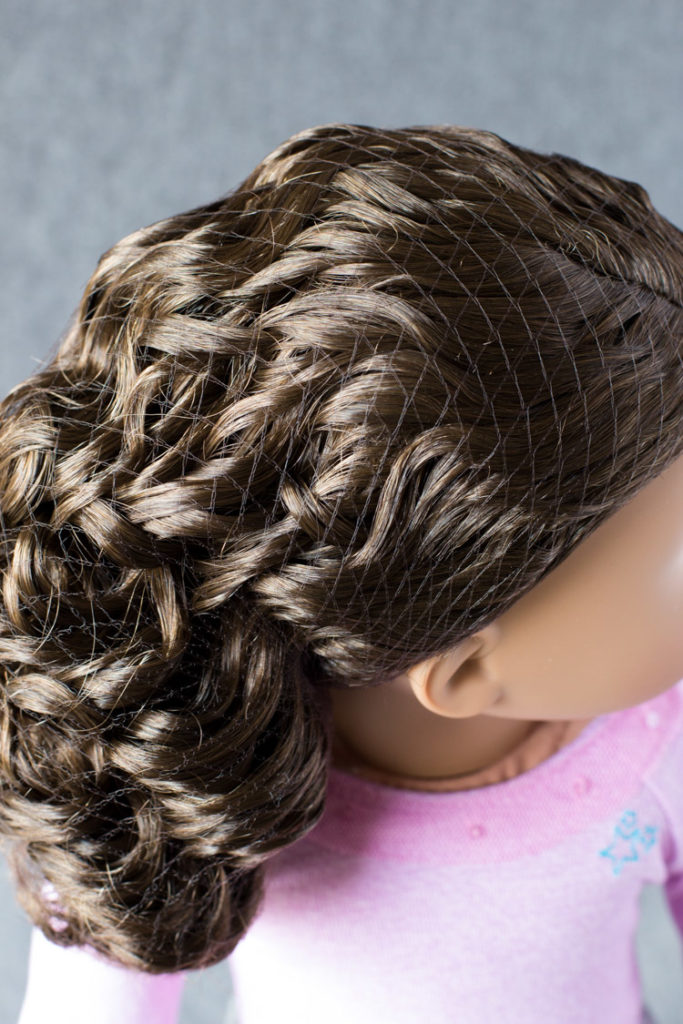 Here she is with the hair net removed (without any styling I might add).  The first thing I noticed is how shiny her hair is.  The curls are individual and distinct. She has long layers in her hair which helps the curls lay beautifully.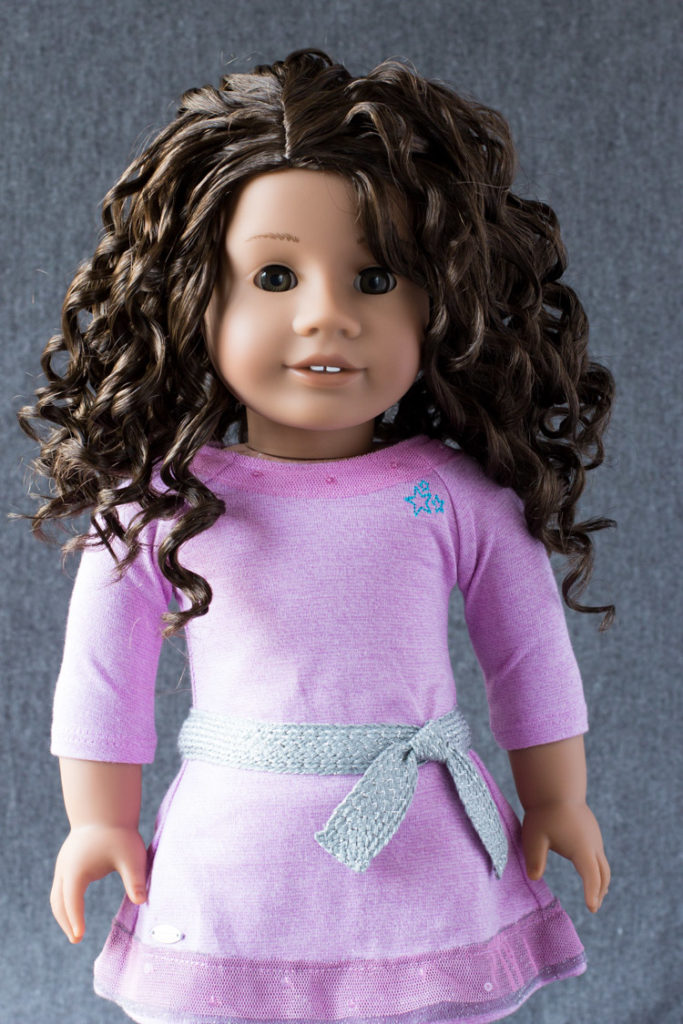 This doll is Truly Me #58 by American Girl.   Her hair was in a soft net for shipping.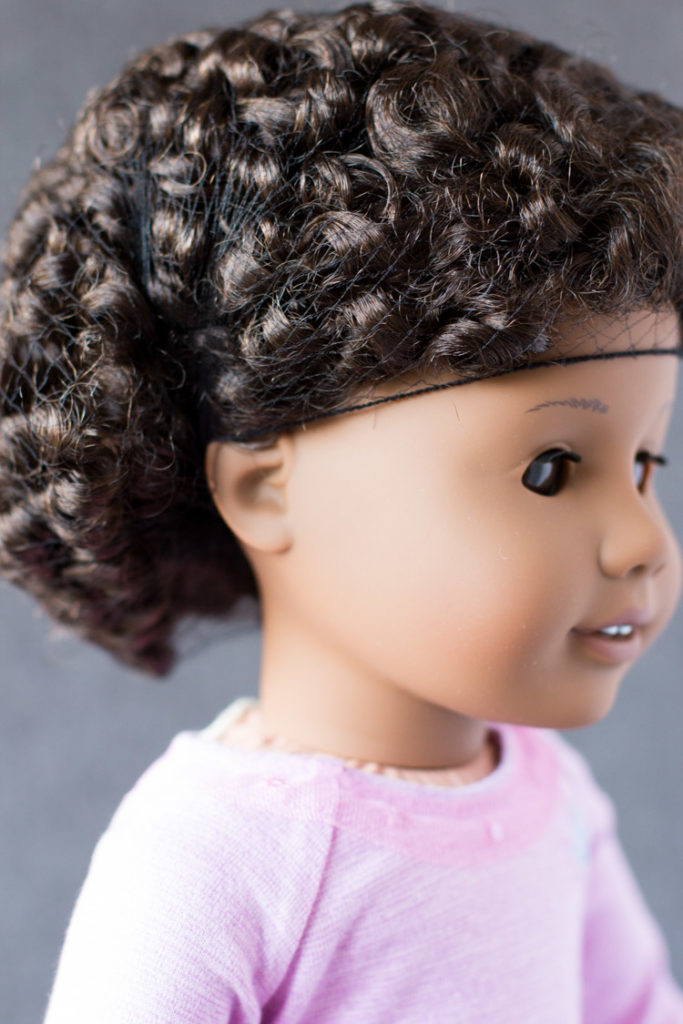 On this doll the curls are tight and the short length gives the style more body.  It is easy to place the individual curls to frame her face.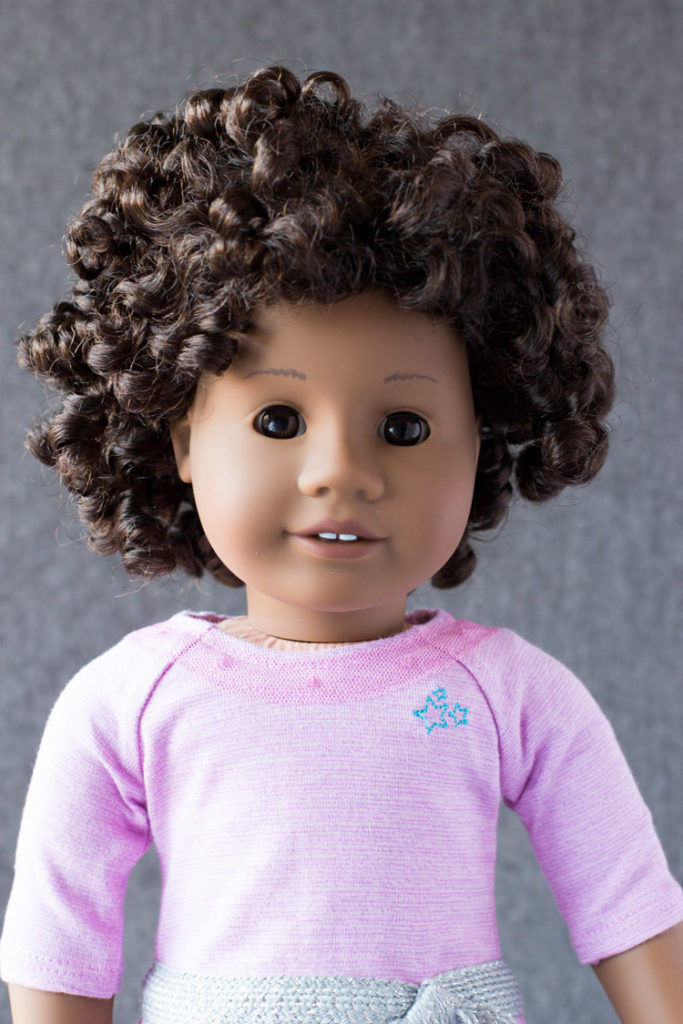 It was cool to get these two curly heads at the same time, so I could do a side by side look at their fun hair.  They are beautiful dolls and I would highly recommend them.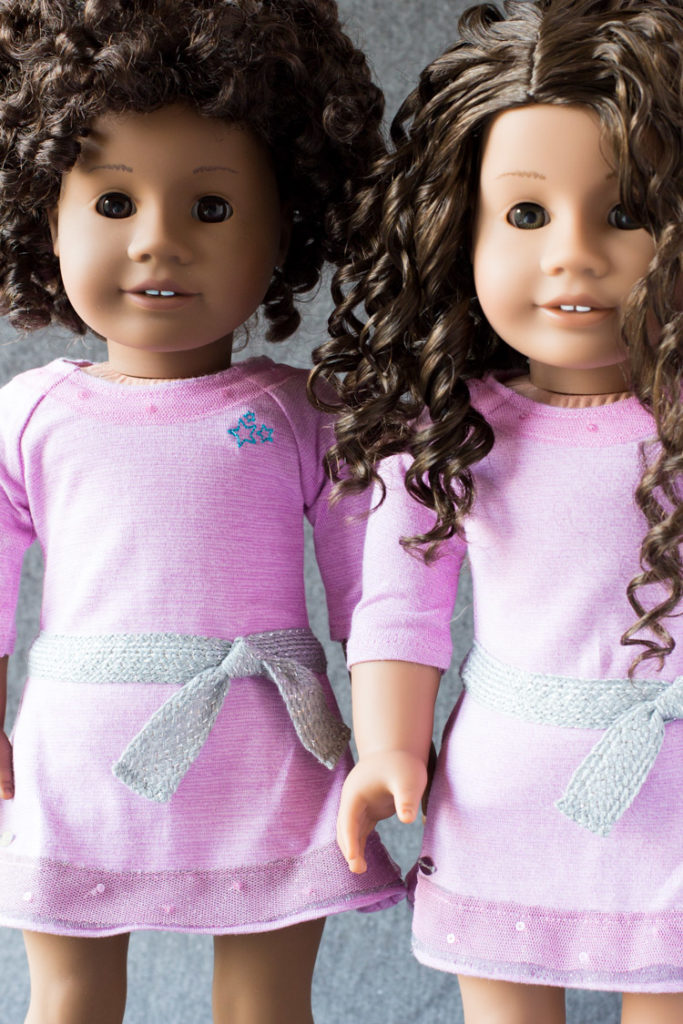 A quick hair care tip for curly hair is to reshape curls by winding each curl around a finger.  Don't brush curls.  If you need to work through a tangle use a hair pick and then reshape the curls.
Do you have a doll with curly hair?  If so do you have any tips for hair care?  Share in the comments below, we'd all love to hear from you!
I hope you found this close up look at these curly haired dolls helpful!
-Anna