I love to sew for dolls.  As you well know, my favorite projects involve repurposing!  Today I have another little repurpose project to share with you.  It is elegant and soft and flouncy and lovely.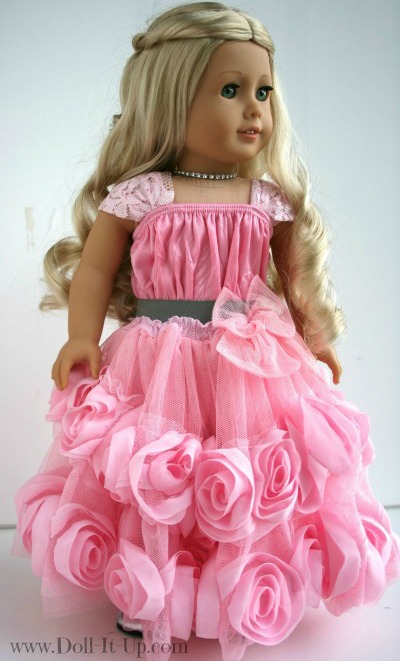 It is using a technique I've shared before.  It may be the same technique but the look is completely different!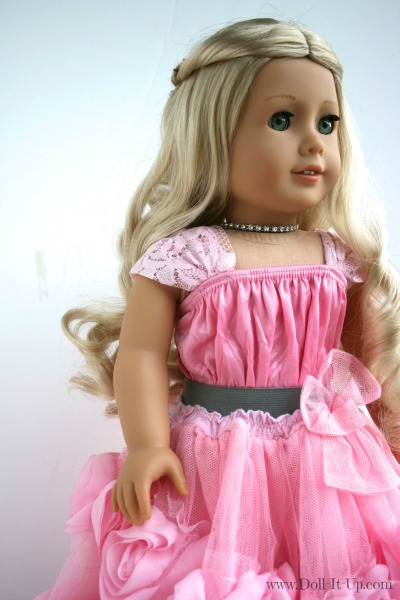 Did you guess it was simply an elastic band skirt?  That is one reason repurposing is so fun!  It was simple and oh-so-quick to whip out this little skirt.  What shines through?  All the sweet details the baby skirt already had.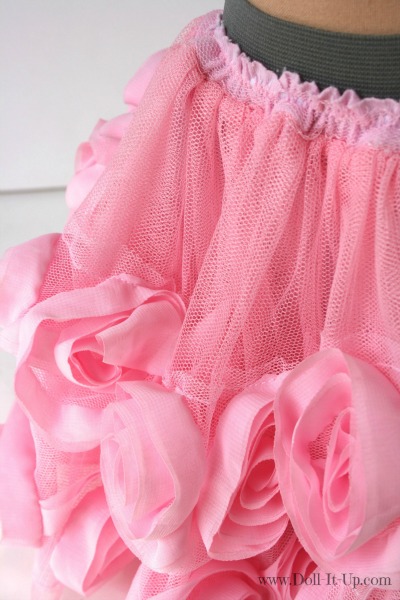 Those sweet details work perfectly for a doll skirt.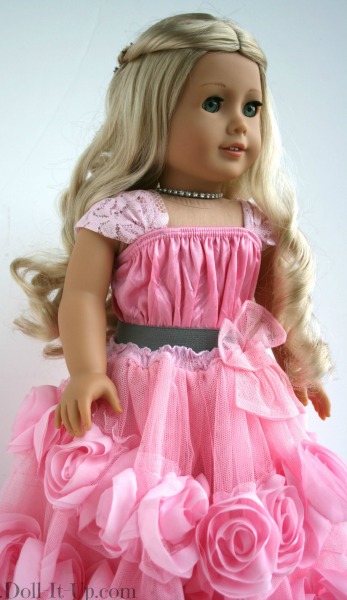 We do not have many fancy dresses for our dolls.  The other day I was determined to make something flouncy and elegant.  First stop, check the thrift store!  Skimming the racks for flounce I spot it.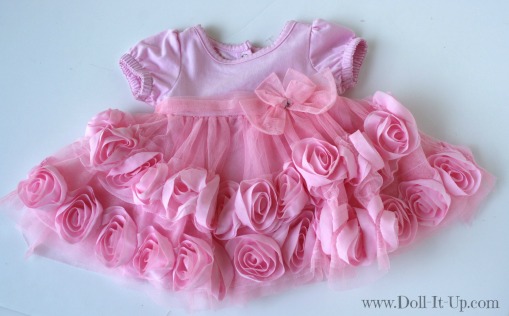 Oooo, yes!  I contemplate the shape.  Hmm, a circle skirt.  Yes, that circle will make a nice full skirt on a doll, very elegant.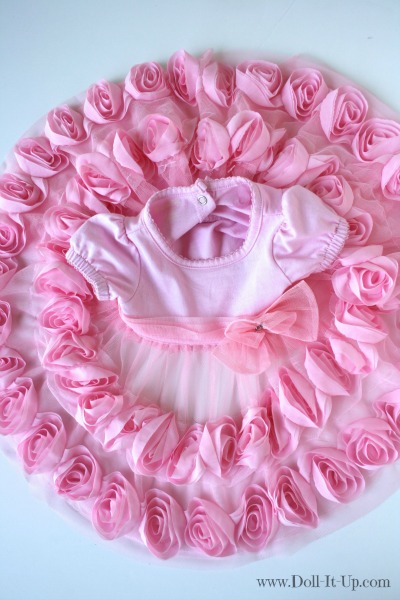 I consider the border.  A bit large but I think it's softness and position would work well at  the bottom of the skirt.
I peek on the layers.  Another layer of tulle and a knit lining.  I don't see any problems!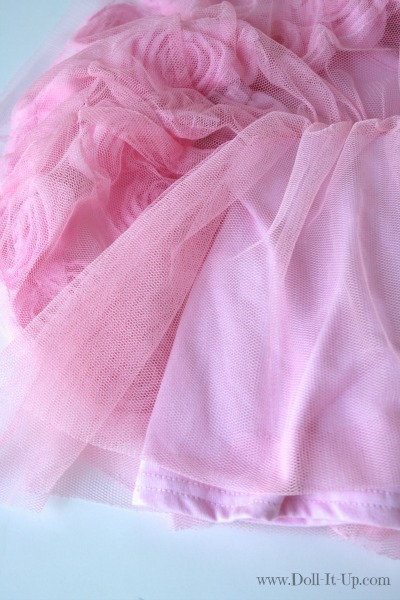 I check the price.  Wow all of this flounce and trim for $3?
So I brought this little flouncy bouncy thing home, tried it with a doll and decided to jump right into the project.  Come with me and I'll show you the transformation from flouncy baby dress to flouncy doll skirt.
Remember I wrote a full tutorial for the elastic band skirt a little while back, if you need all the details you'll want to check it out here.
For this little project, I first laid the dress out flat.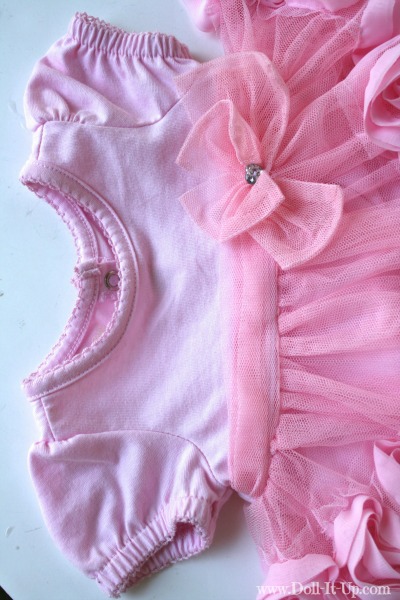 Time to remove the bodice by cutting across under the arms.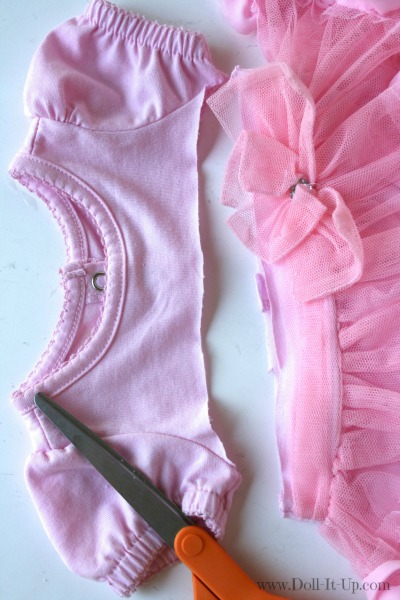 Oooo, I'm so anxious to see how it turns out!  First, a quick try-on!  I'm so excited, I can already see it's going to be gorgeous!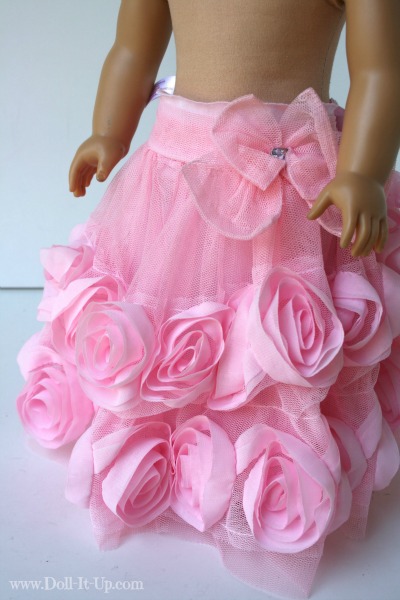 Now to add the waistband.  Pin the elastic on.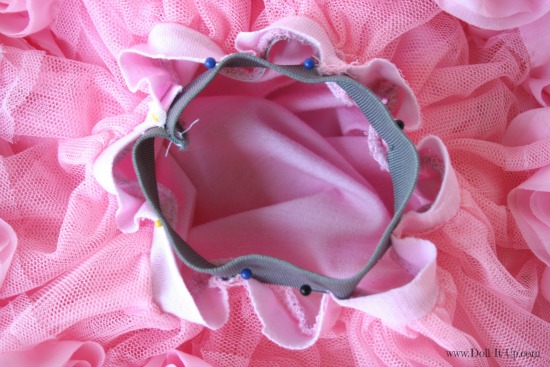 I don't even have to deal with all of the layers of the skirt because I am sewing the elastic onto the fabric that was at the bottom of the bodice.  All of the layers are already connected to it.  I like easy!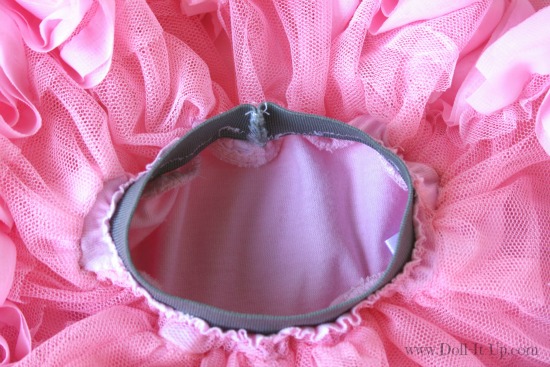 The elastic draws up the fabric adding even a little more fulness.  The netting is so soft.  It adds to the fulness but not the bulkiness.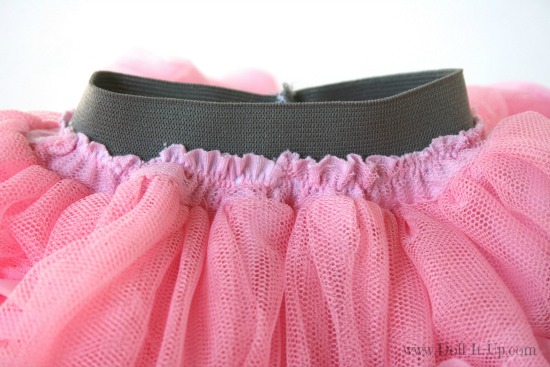 It's a perfect fit!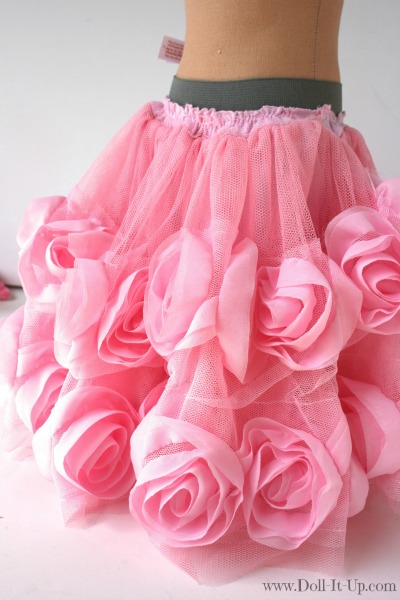 All of these luscious ruffly flowers give this skirt an elegant flare!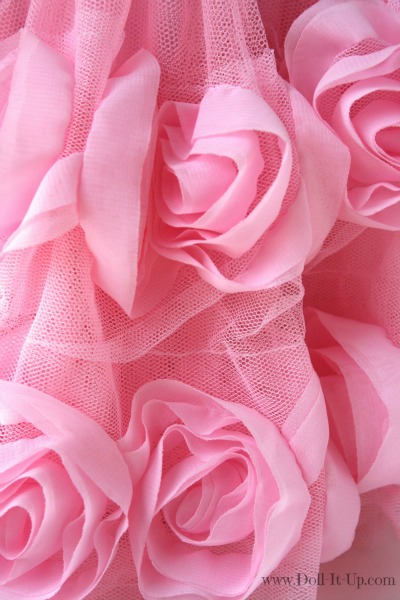 The soft netting drapes beatifully!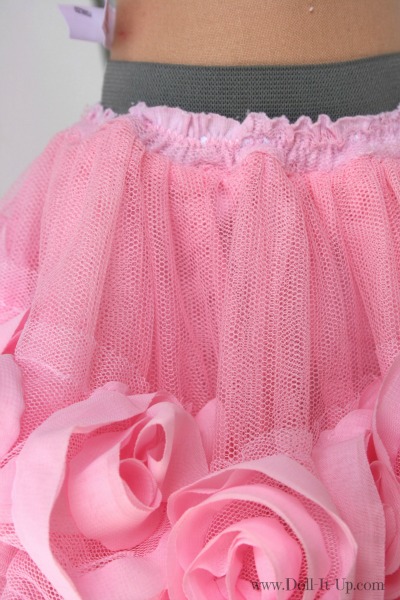 The gathered circle skirt is full and elegant and lovely.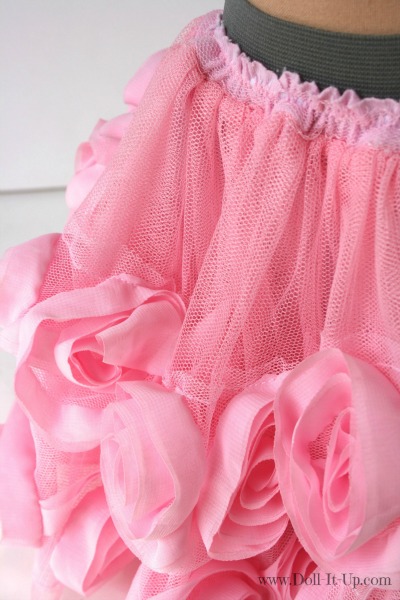 Every doll needs something fancy.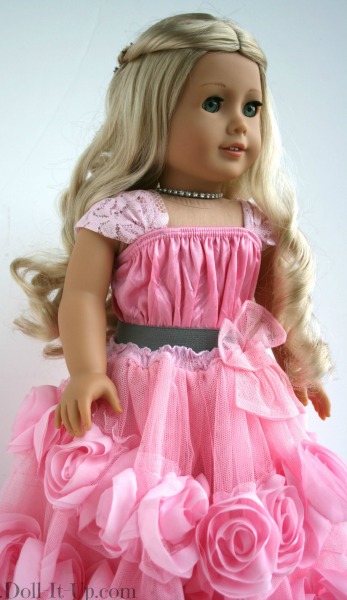 Now where is she off to in this elegant gown?  That is where imagination and play come in!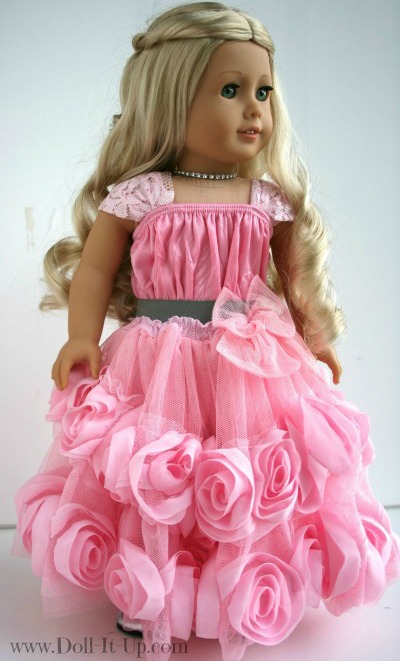 I hope you enjoy this project for inspiration on your next doll project!  May you discover something lovely to repurpose whether in your own give away pile or on the racks at your local thrift store!
Anna