American Girl recently announced they are archiving four of their Historical Character Dolls,  Marie-Grace, Cecile, Ruthie, and Ivy.  I decided to order Ivy before she wasn't available anymore.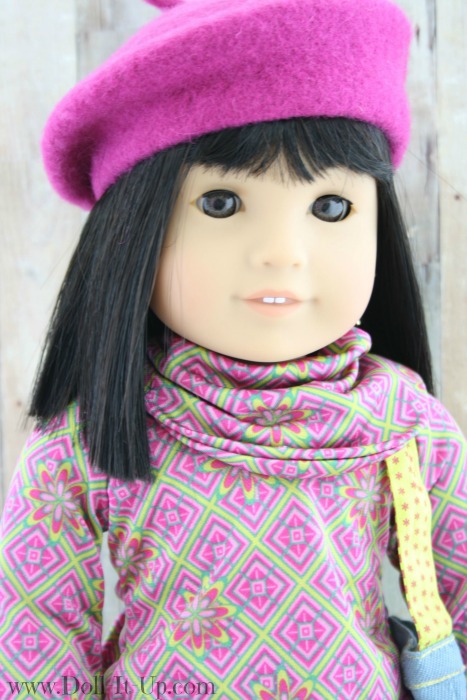 She is a best friend doll to Julie.  These girl's are grooving with the 70's all the way!  Julie was my first AG doll and I have enjoyed collecting her outfits.  I had always thought I would eventually buy Ivy but with the announcement I decided to order her right away.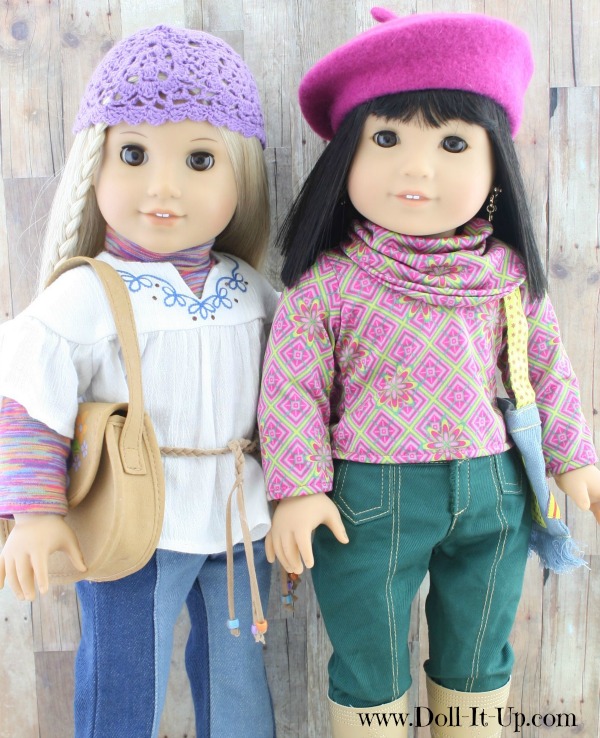 Let's take a look at a few Ivy favorites!
Her almond shaped eyes.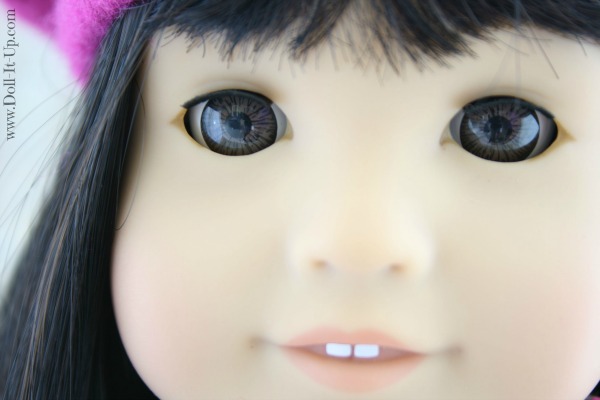 Her shiny black hair and blunt haircut.  Wait…this style is back in! 🙂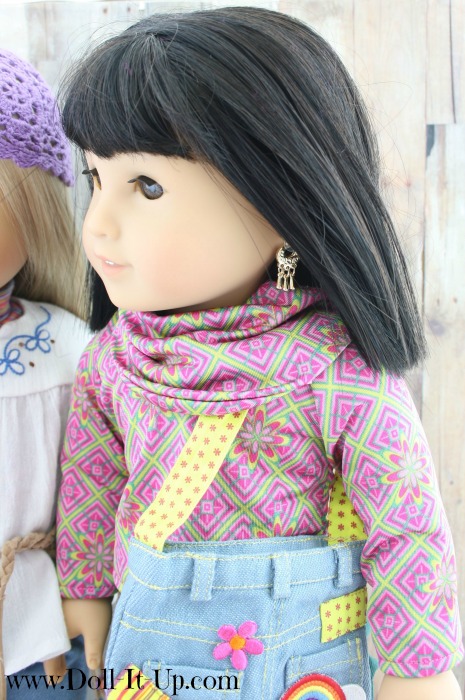 Ivy's chandelier earrings.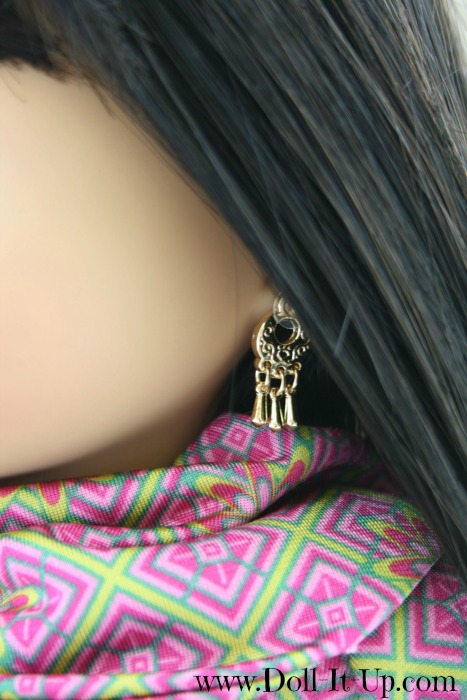 And of course this groovy denim bag with 70's all the way patches!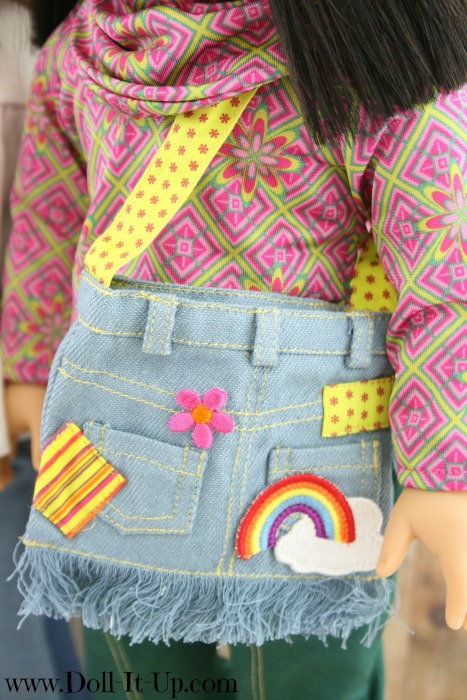 How do you feel about the four doll's American Girl will be archiving?  Is there one you wish you could bring home?
-Anna