Decorating mini stockings is a great craft this time of year.  You can't go wrong with a plain stocking and a few embellishments!  It will be transformed into something fun and fabulous!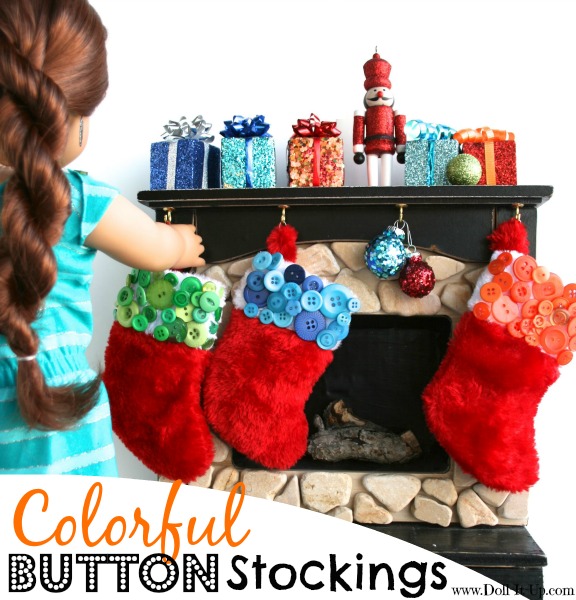 Today I'm dressing up plain stockings with colorful buttons.  It's so simple and I'm loving the bold beautiful color when you bring buttons together!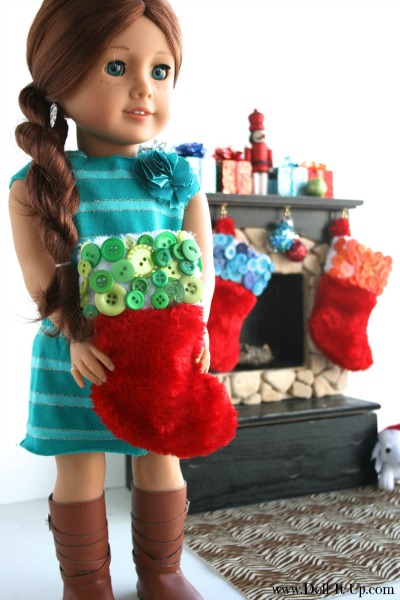 I'm using Laura Kelly buttons from Buttons Galore & More.  The mix has a fun variety of colors, sizes and shapes.
I picked up my mini stockings at Walmart this year for $1 each.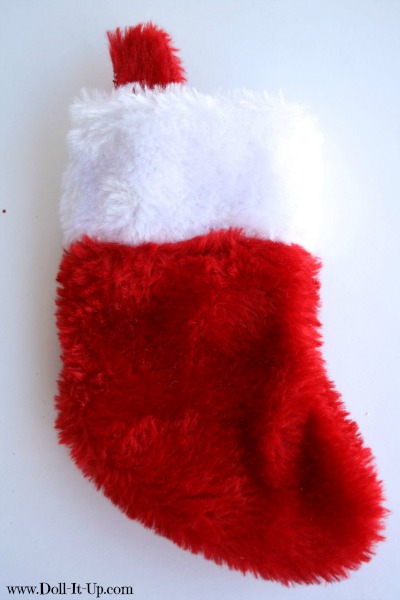 I like to start with a few of the large buttons and space them out.  Stitch or glue the buttons in place.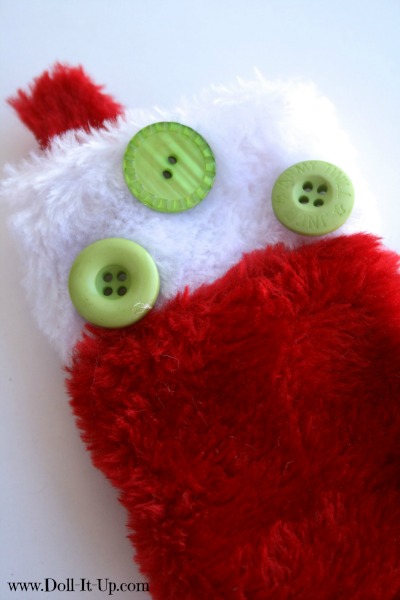 Then I fill in the rest of the stocking band with smaller buttons.
I kept to one color for each stocking, but using a color combo would be fun too!  Maybe you'll choose holiday colors or add a splash of color with your favorite colors!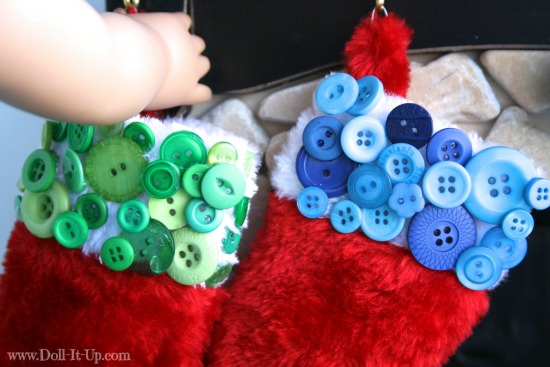 Now you have created your own one-of-a-kind stockings for your dolls!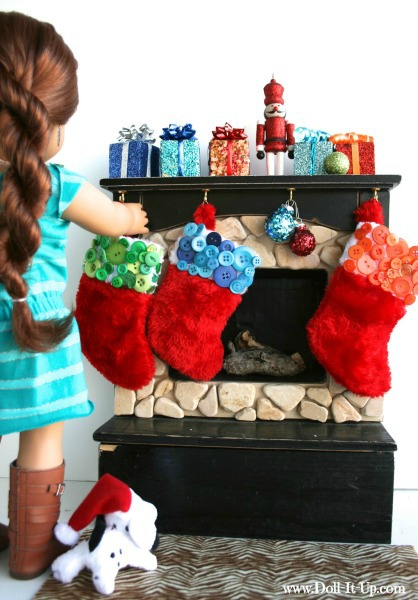 It's all ready to hold a few doll sized goodies and gifts!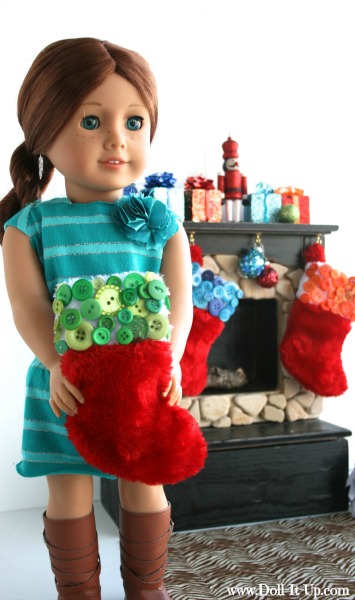 If you want a few more ideas for stocking decorations visit my Doll Diaries post here from last year and a this one on my own blog in a different color scheme!
Anna
*I'm sharing the button love this week thanks to Laura Kelly and Buttons Galore & More, for sharing their fabulous buttons and the challenge to create!