We are still in the ornament aisle today!  If you missed it yesterday I shared an easy doll chandelier made from a Christmas ornament.  Today we will take a quick look at a few other fun ornaments that you can use to decorate your doll space.
Doll Size Lamps

I first saw a mini lamp last year at Walmart.  This year they are offering it in purple, which I love!
There is also a gold version.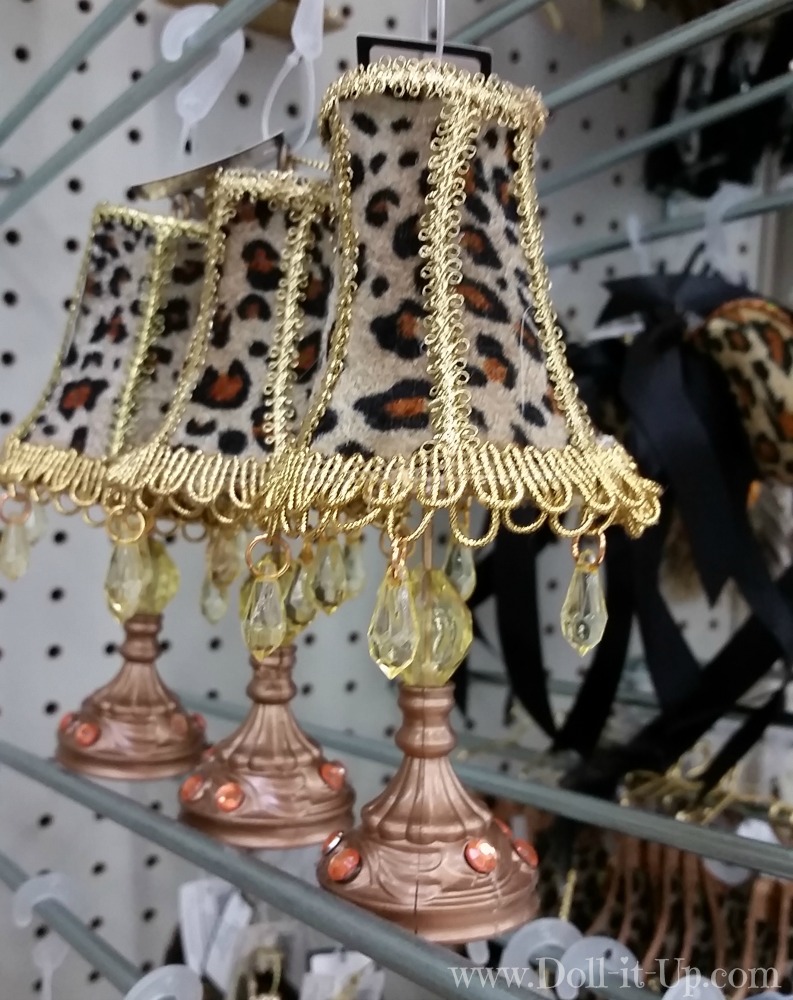 This is our lamp from last year.  The same one is available again this year.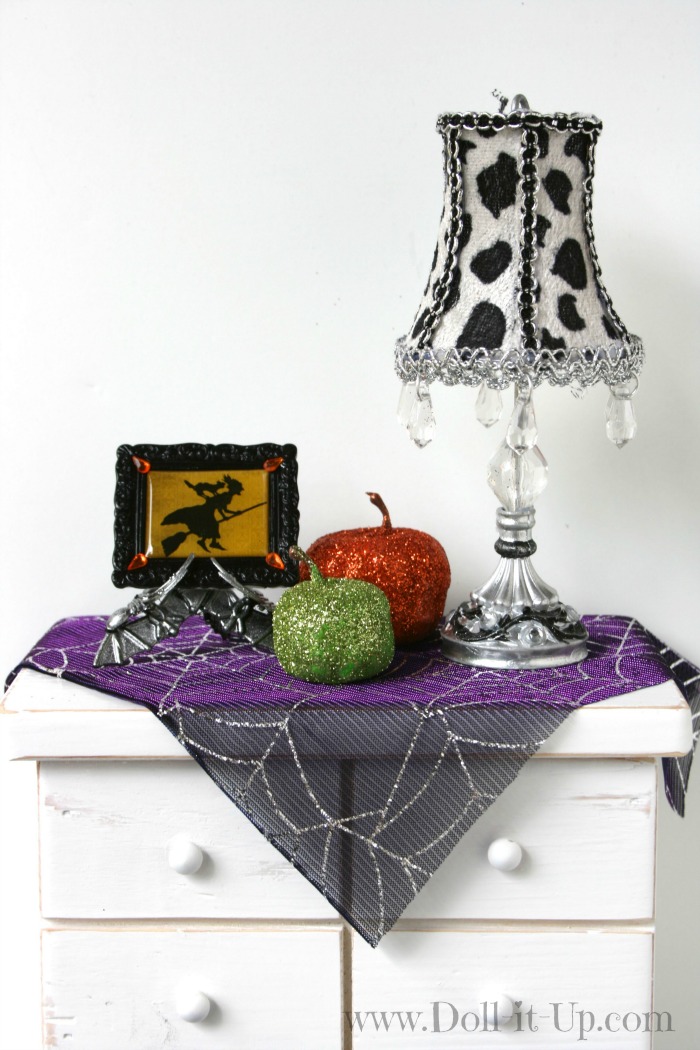 I love the details on these little lamps!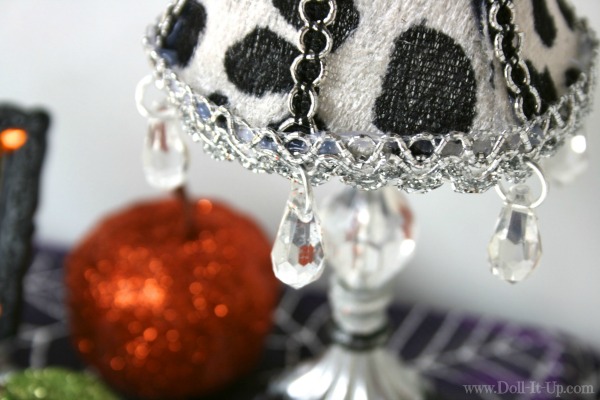 Even the base is decorative on all the lamps.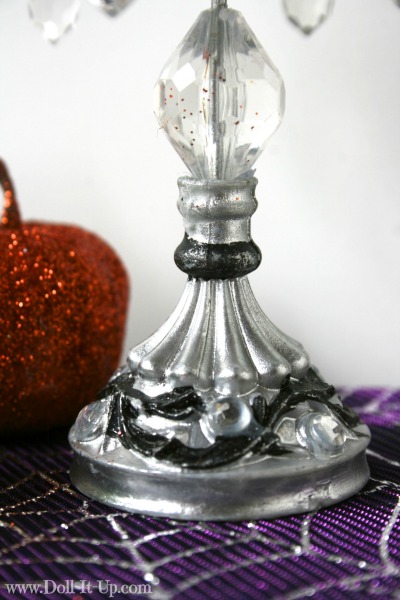 Mini Chandelier
The mini chandelier has been a popular ornament the past few years and it is a great size for dolls. They are widely available and come in a variety of colors and styles.  I love the crystals that hang from this one I found at Walmart recently.  They also carried one in purple.  I love the colors!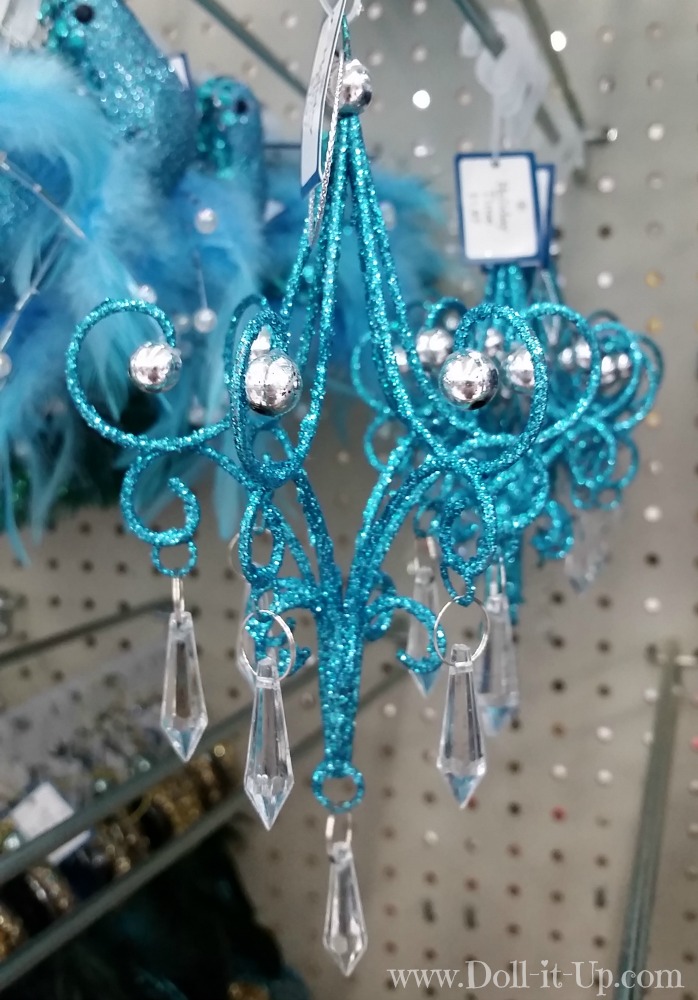 Here is the purple chandelier we've had for a number of years.  Chandeliers are very versatile and can go in any doll space whether it is a bedroom or a dining room.  They are fun to decorate with!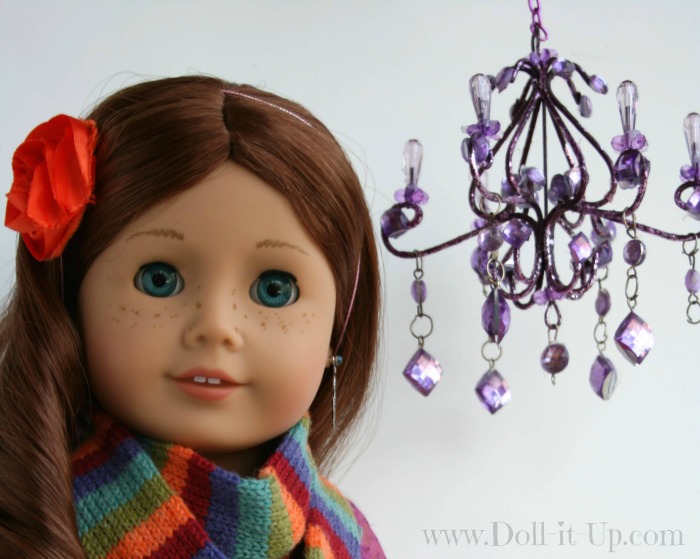 At Walmart the ornaments are $1.97 each, which is a great deal for this fun doll size decor .  I hope you will enjoy keeping an eye out for fun ways to add to your collection!  These little chandeliers and lamps are such a fun way to add details to your doll scenes.
-Anna