Today I have 2 fun things to tell you about!  The first is, you have to check out my tutorial over on Doll Diaries!  Decorate Christmas Stockings for Dolls, is part of the 31 Days of Doll Play!   The second good news I have for you is that I created one more set of stockings over here at Doll It Up, as a bonus that go with my tutorial!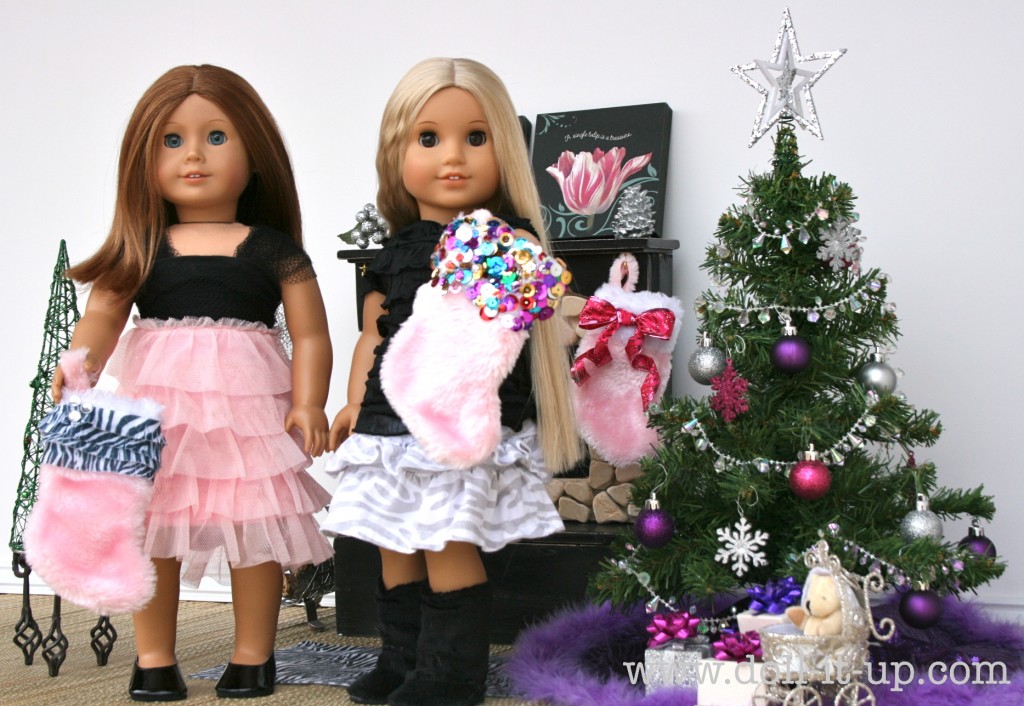 They are almost exactly like the ones featured in my tutorial, just in different colors.  This time, traditional red and white and silver!  Both sets are fun and I hope you try your own variation for your dolls!
Something Sparkly-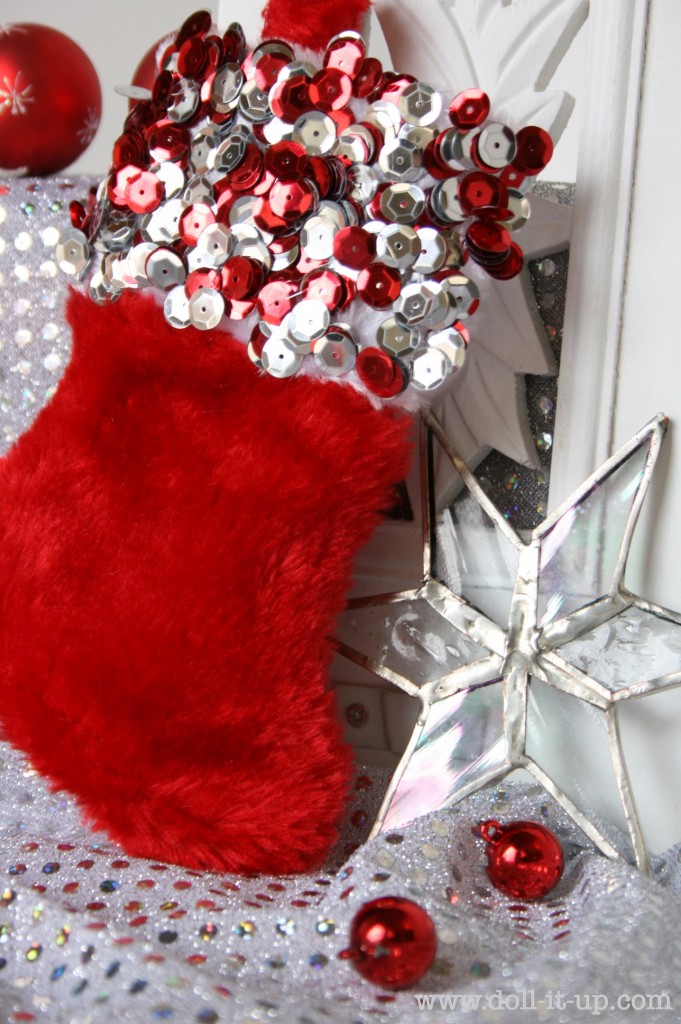 Something Sweet- This one is different than the tutorial.  Instead I used felt cut into circles and a bead stitched through the center.  It is still inspired by the first with a sweet flower theme.
–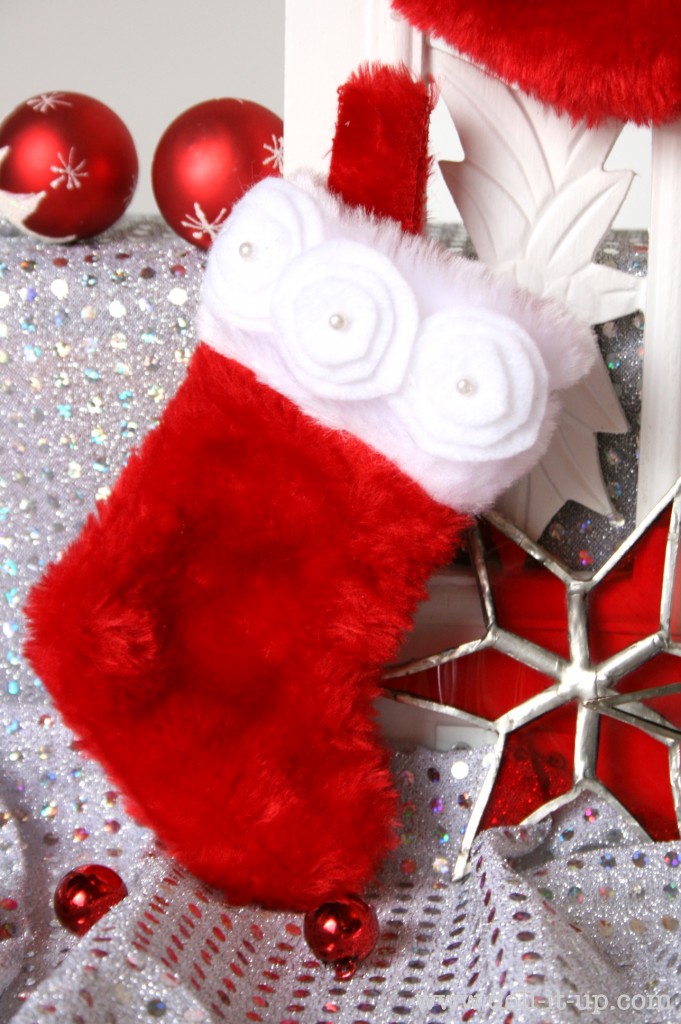 Something Modern (Does the fringe still look modern?)-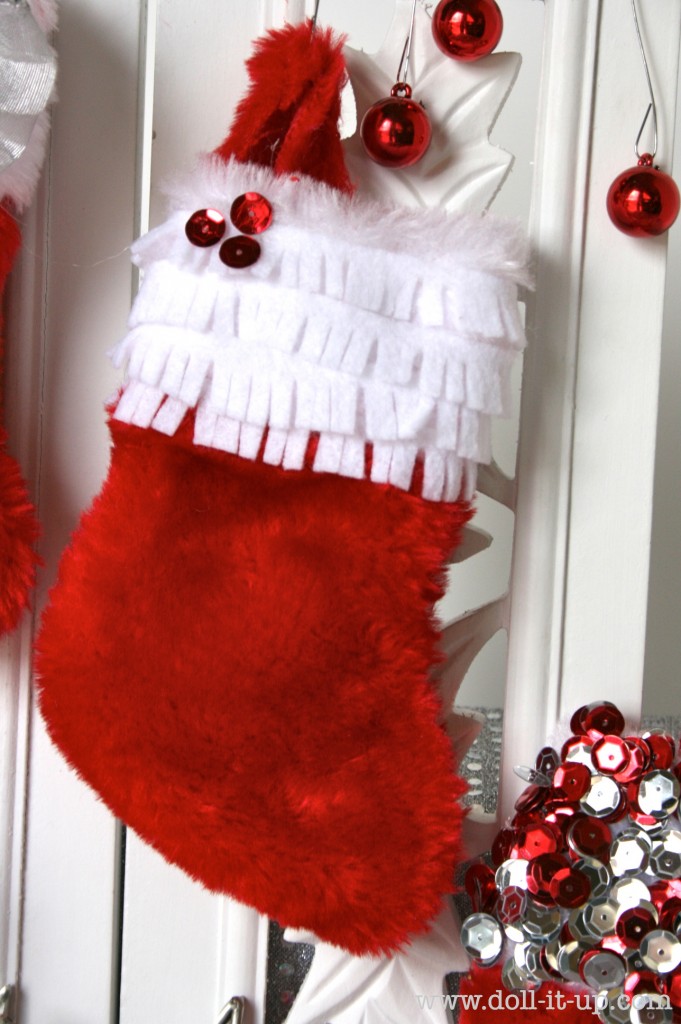 Something Bold (I can't help but call that bow bold!)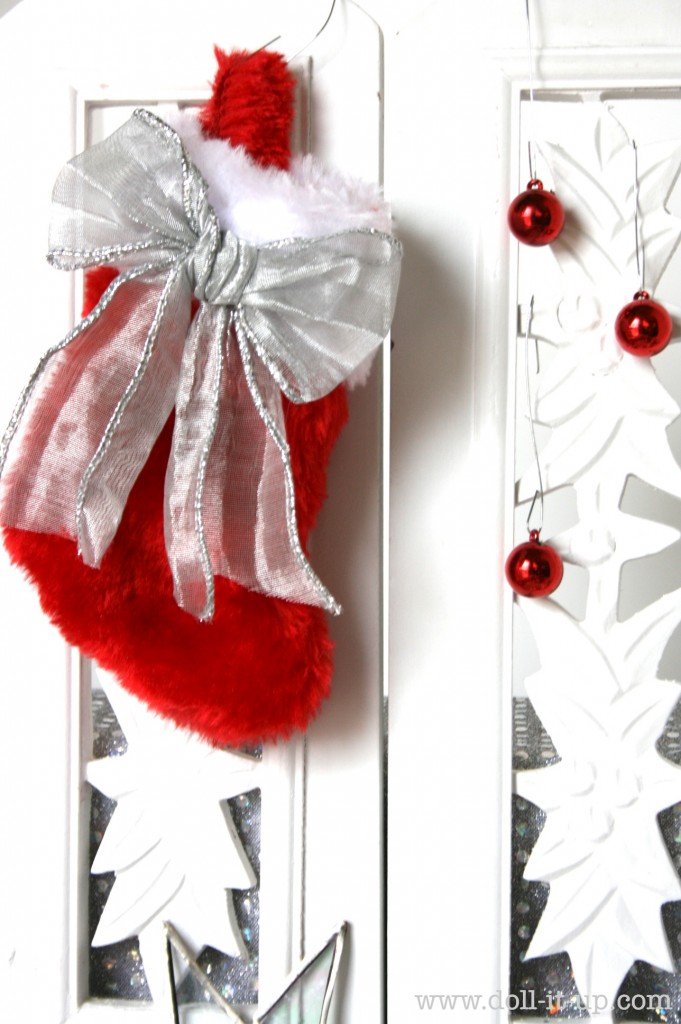 So what do you think, do you like the trendy pink, white, and black stockings or the traditional and timeless red, white, and silver?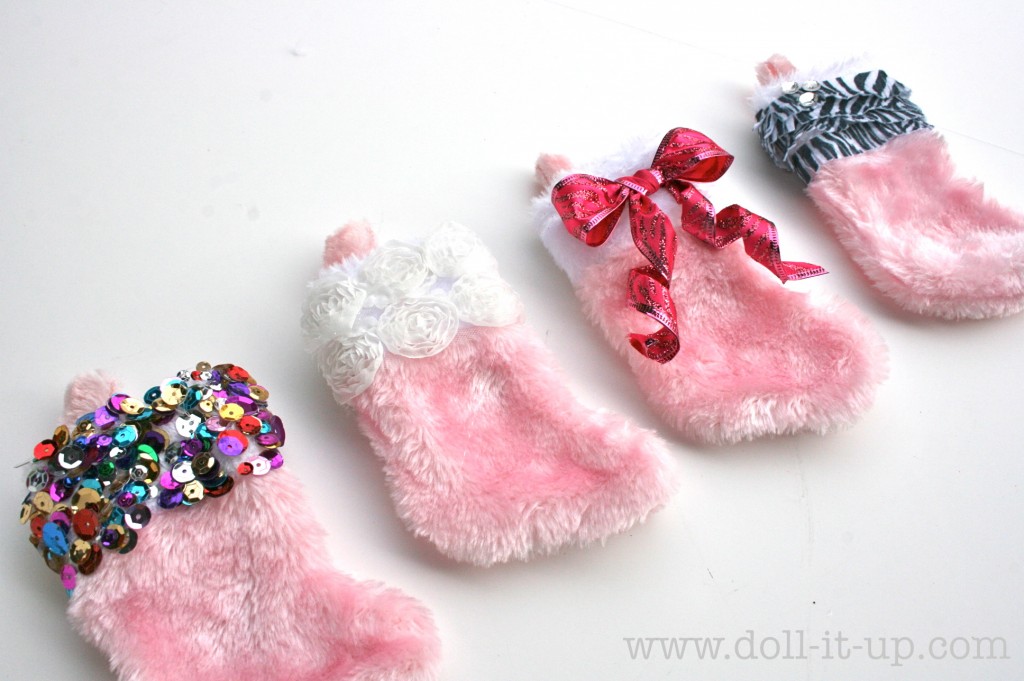 Out of the 4 styles, which is your favorite?  I asked my family and they each had a different answer.  I'd love to hear what you think!
One last thing, don't forget the tutorial for both sets of stockings is over at Doll Diaries, here!
We have more Christmas fun on the way, so come back soon!
-Anna