Have you seen the fabulous sock bun?  Have you tried it on your own hair?   Have you tried it on your dolls hair?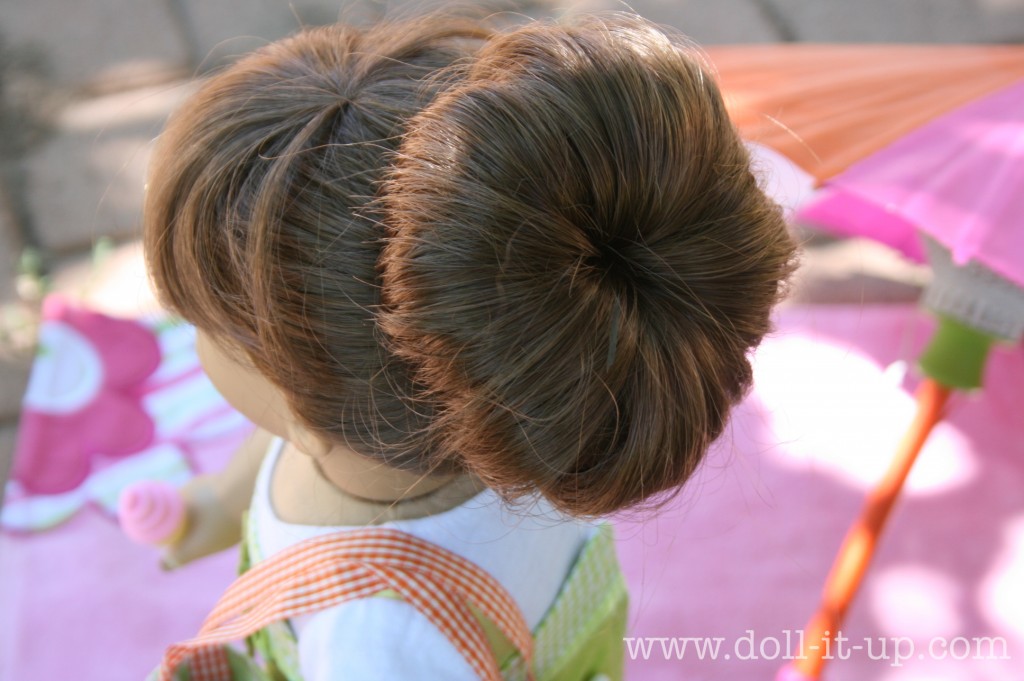 It can be really smooth.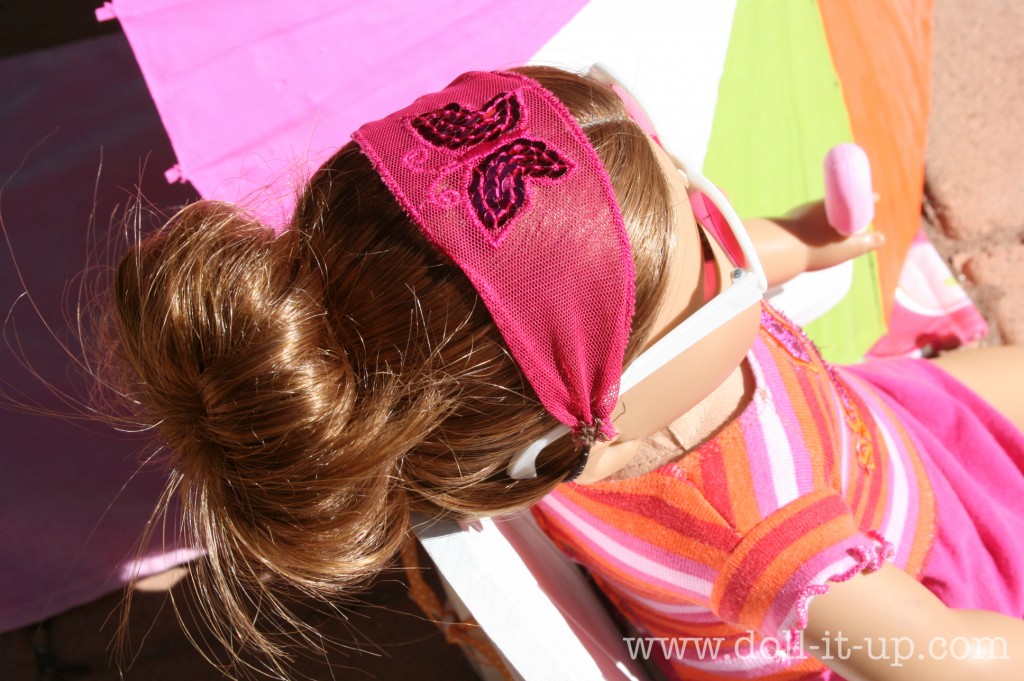 It can be stylishly messy!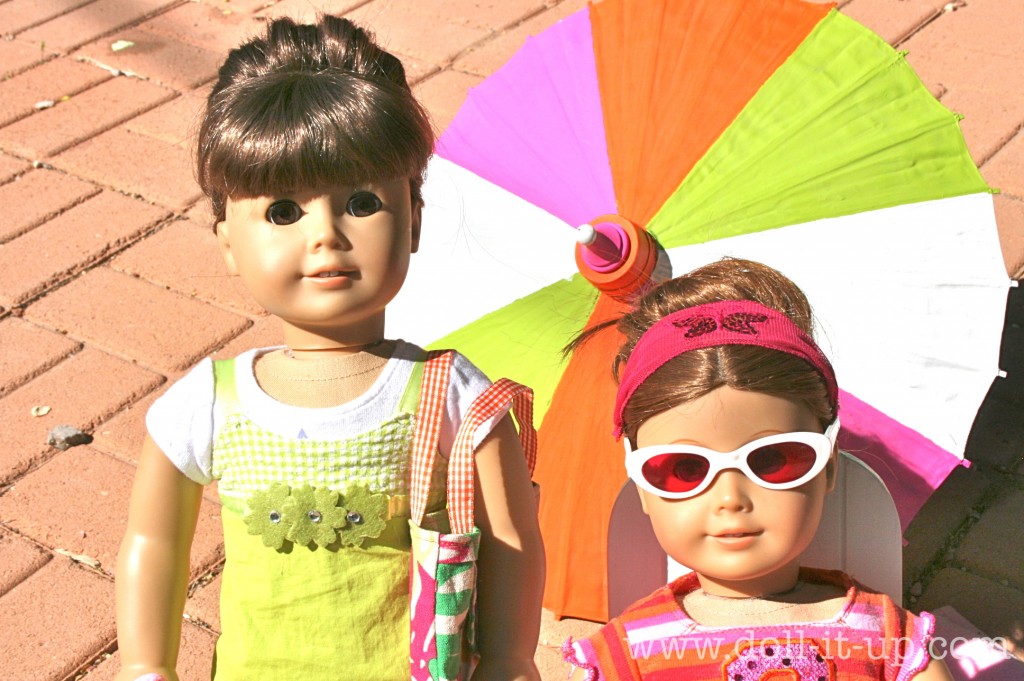 It's cute from the front.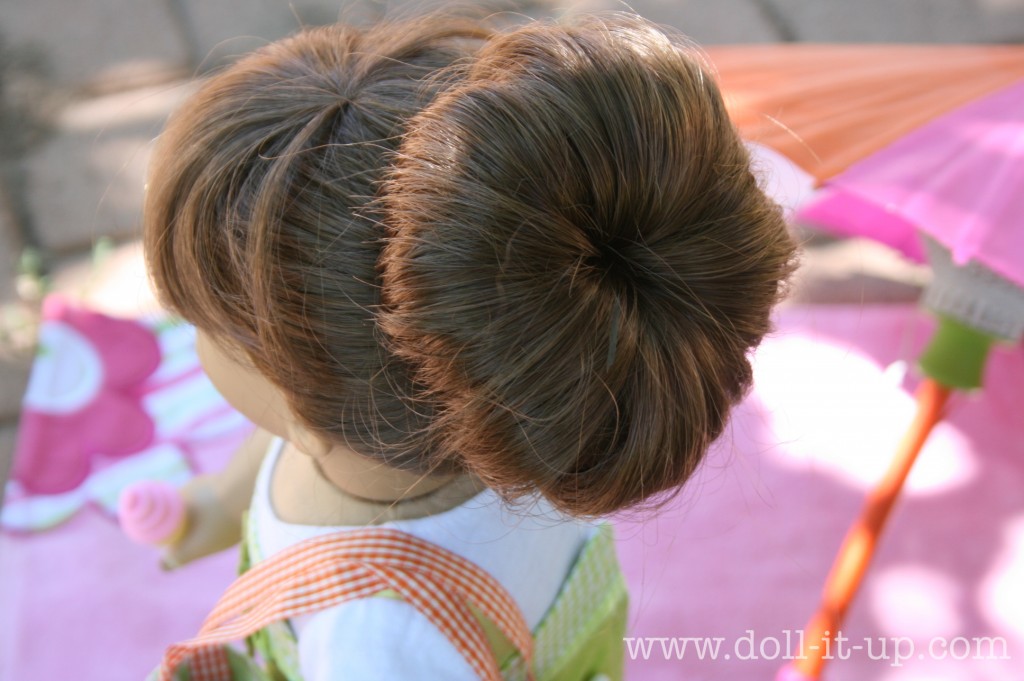 It looks so cool from the back, like a perfect hair donut!
I just barely discovered this cute, simple bun.  When my niece was visiting last month she had her hair done up in this bun.  Her sister showed me how she did it and I was amazed how simple it was!
To get started you need…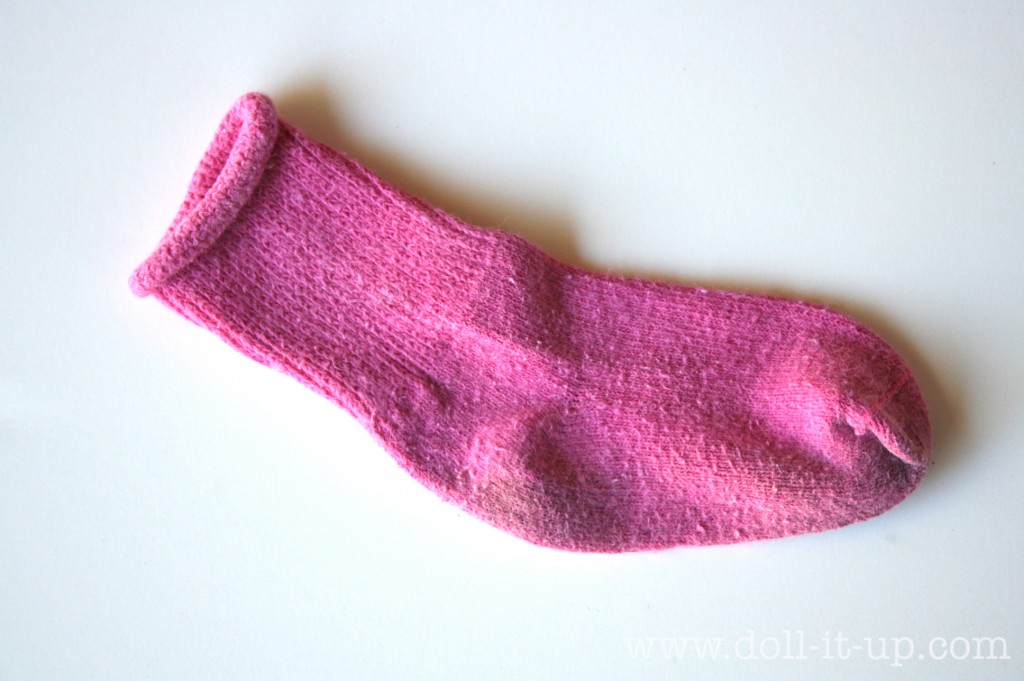 …a sock.  Baby socks (size 0-6 months) are perfect for 18″ dolls.  I experimented with different baby sock lengths and thicknesses and this type was my favorite.  Not to thin, and not to short.
Trim off the toe.
Roll it up from one end to the other.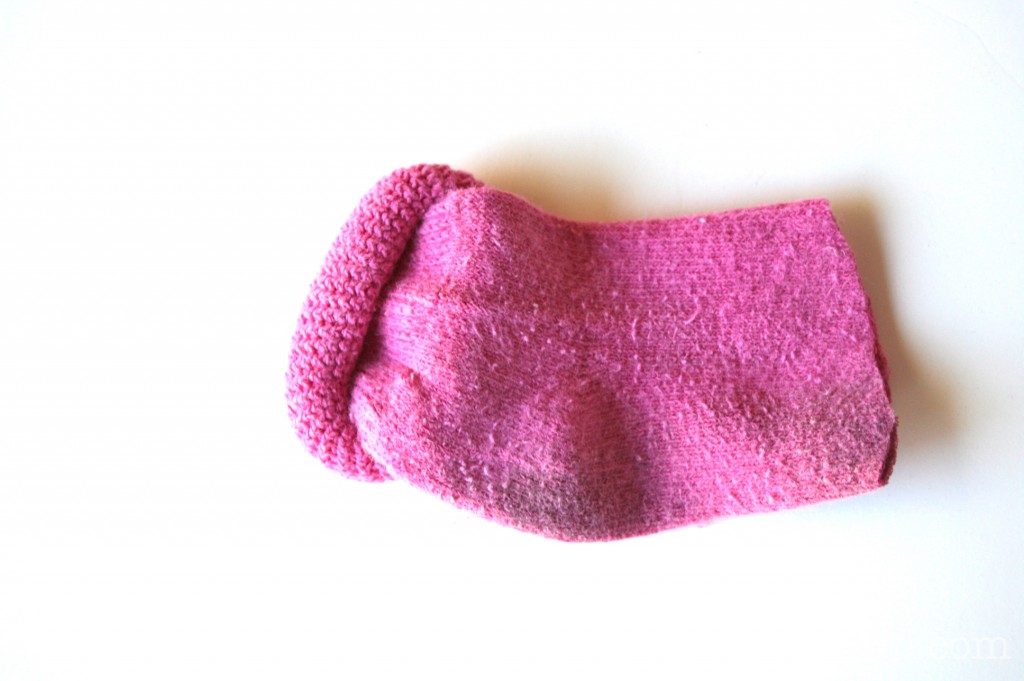 It will make a cute little sock donut.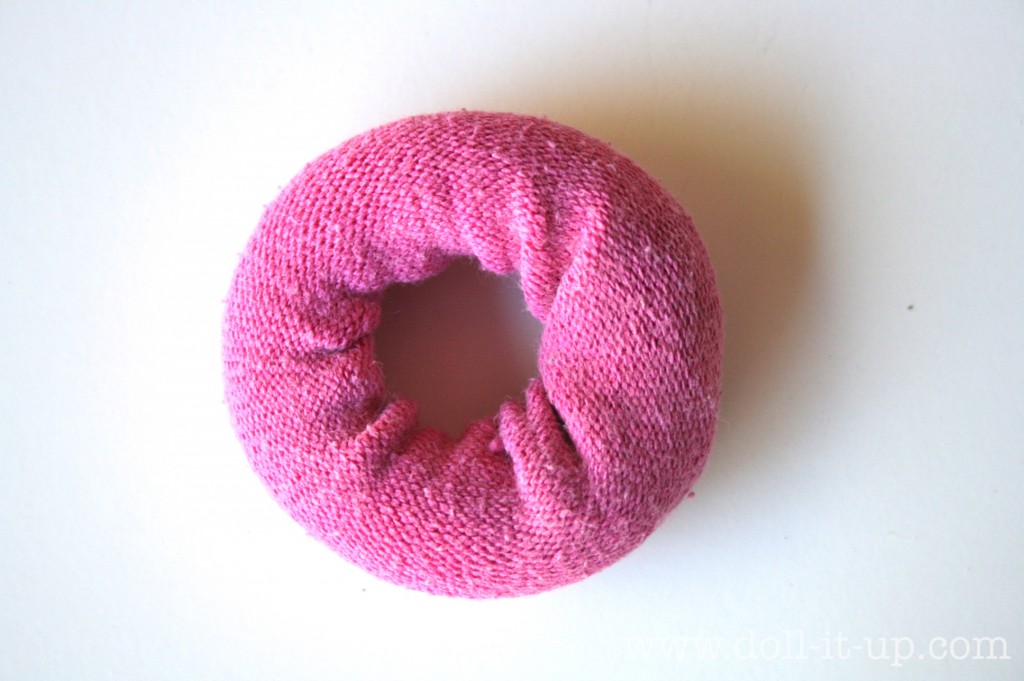 Now grab your dolls.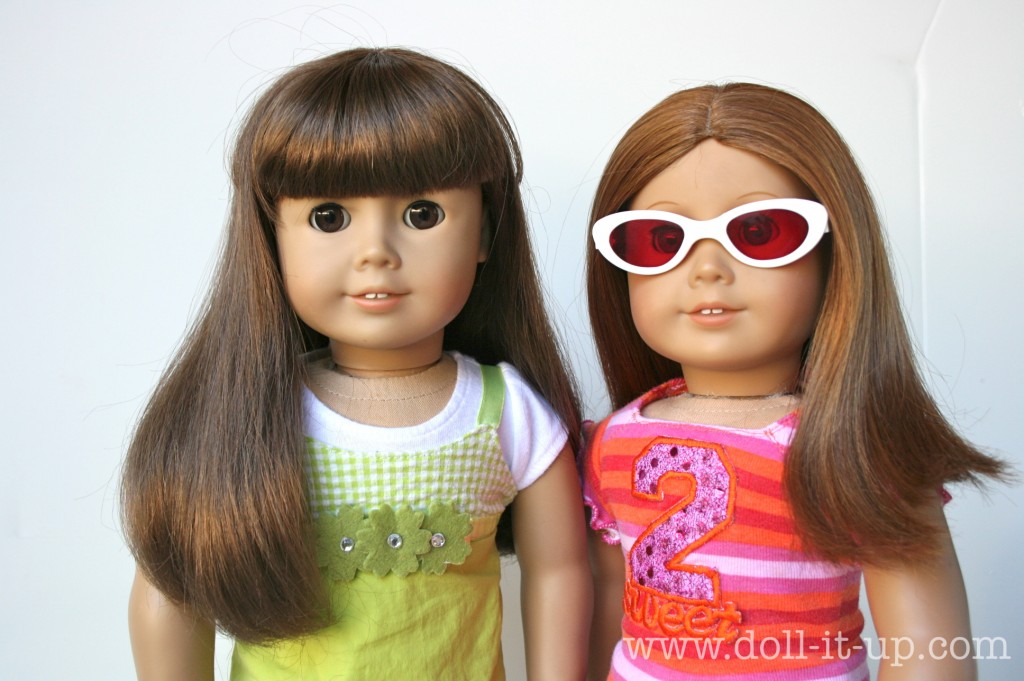 Put in a pony tail.
Put the sock donut around her pony tail.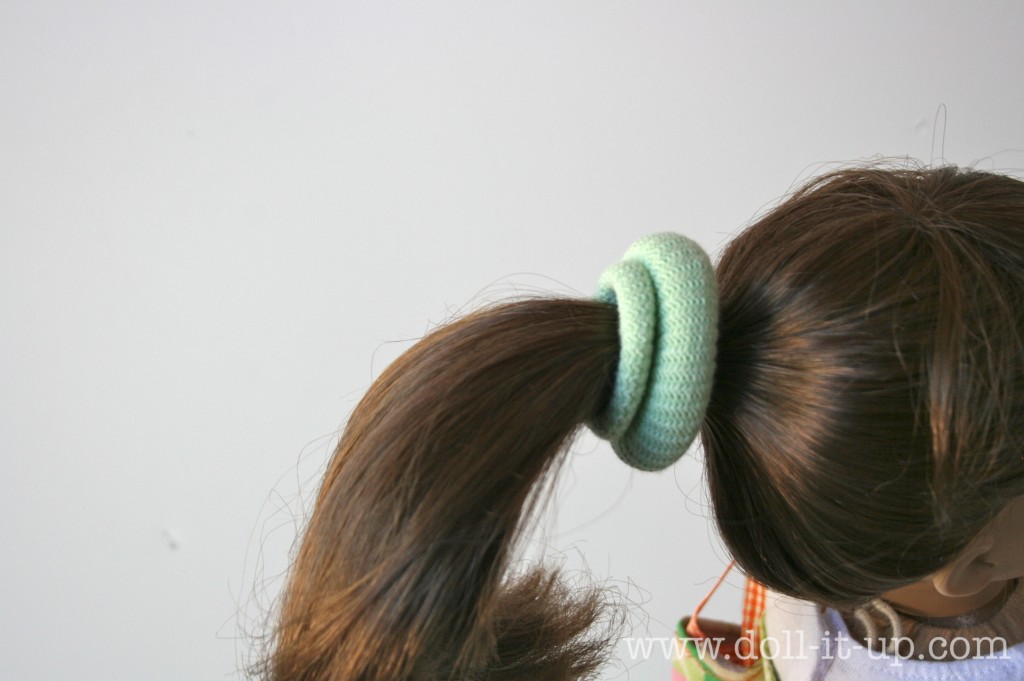 Now don't be thrown off that my sock donut changed colors.  It's just that I had a stash of miss matched socks and so now I have a stash of miss matched sock donuts!
Now, pull the sock donut to the end of the pony tail with just a little bit of hair still sticking out.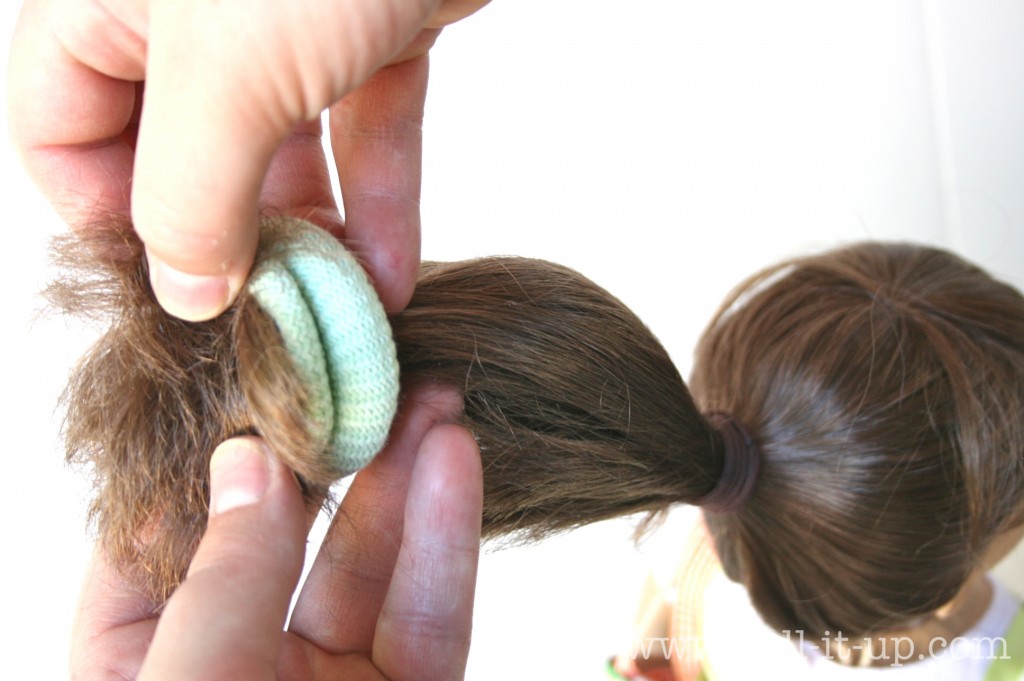 Start rolling the sock donut down the length of the pony tail, rolling the hair onto it and along with it.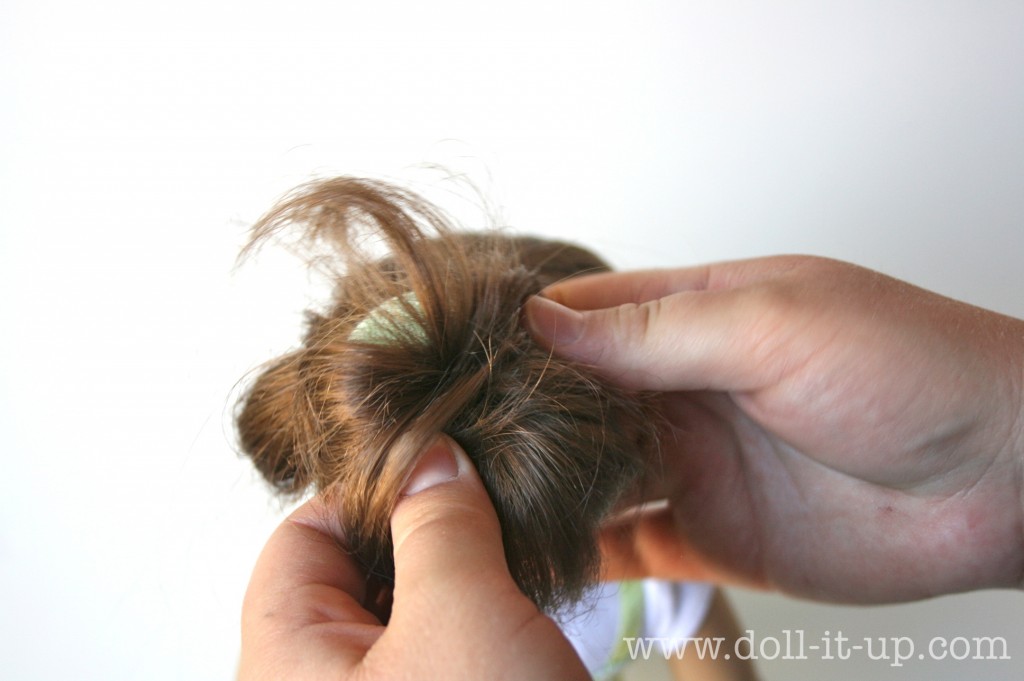 Keep rolling and tucking stray hair in.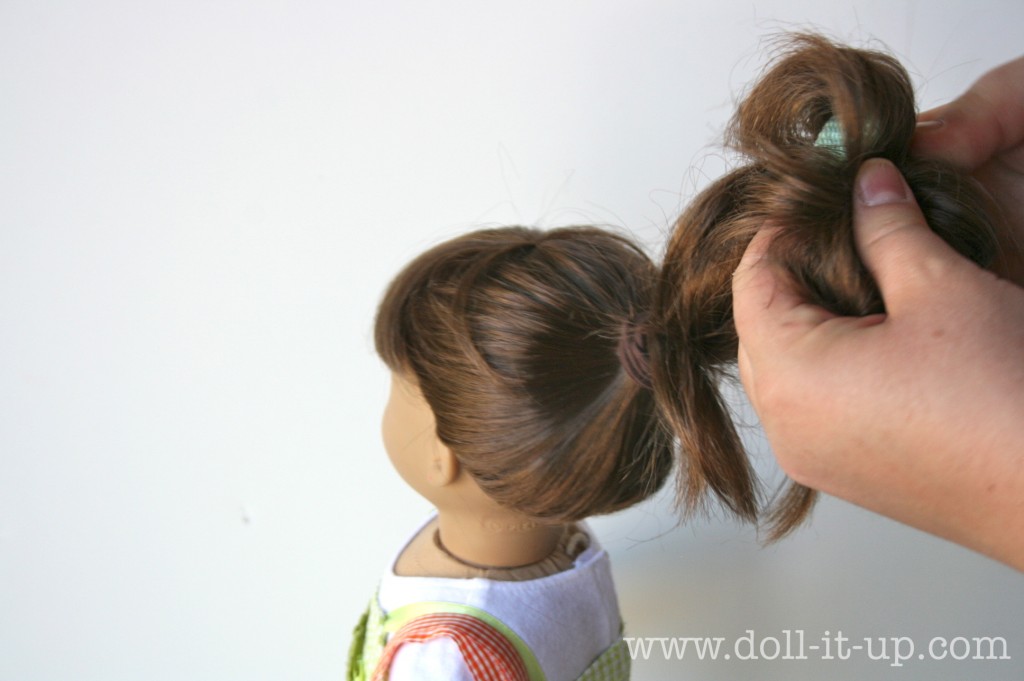 More rolling
Almost done!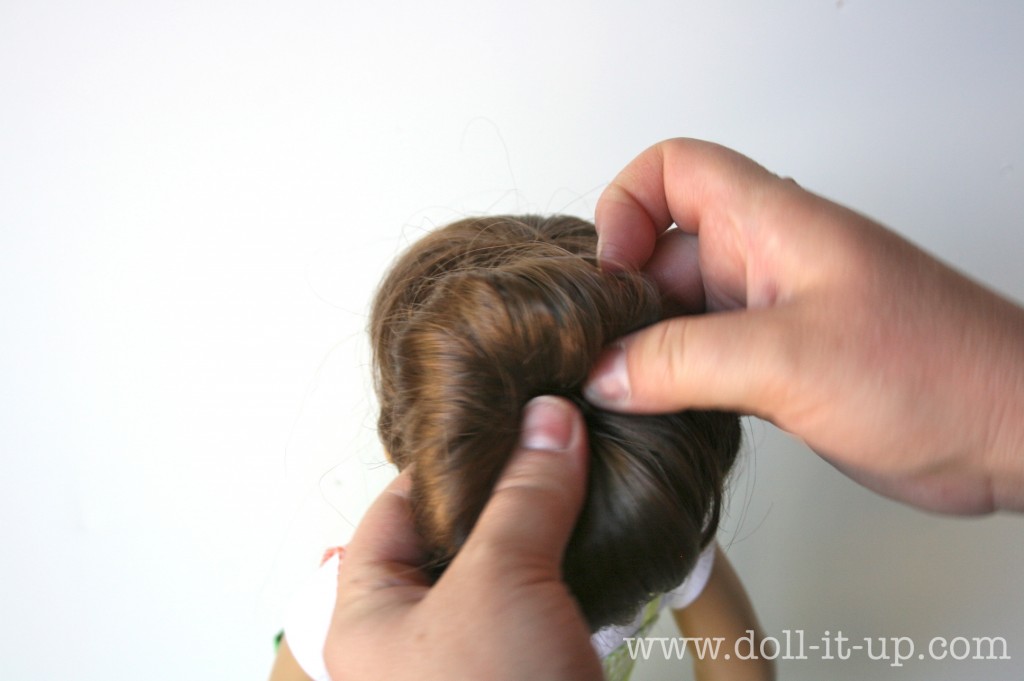 Now we're lookin' good!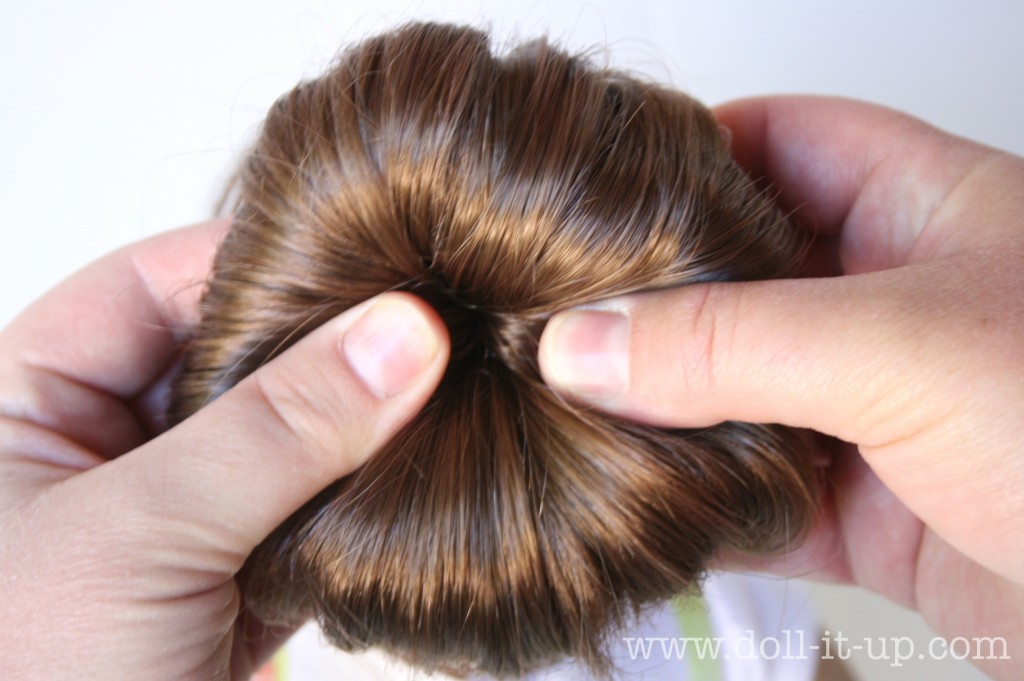 Voila!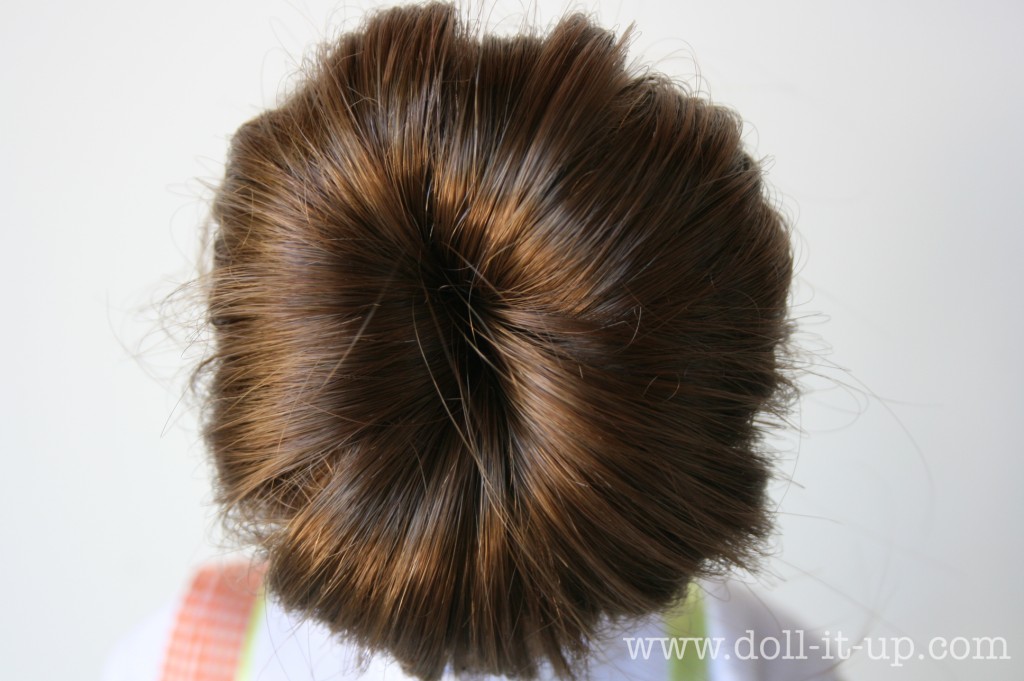 Now she's ready for a beach party!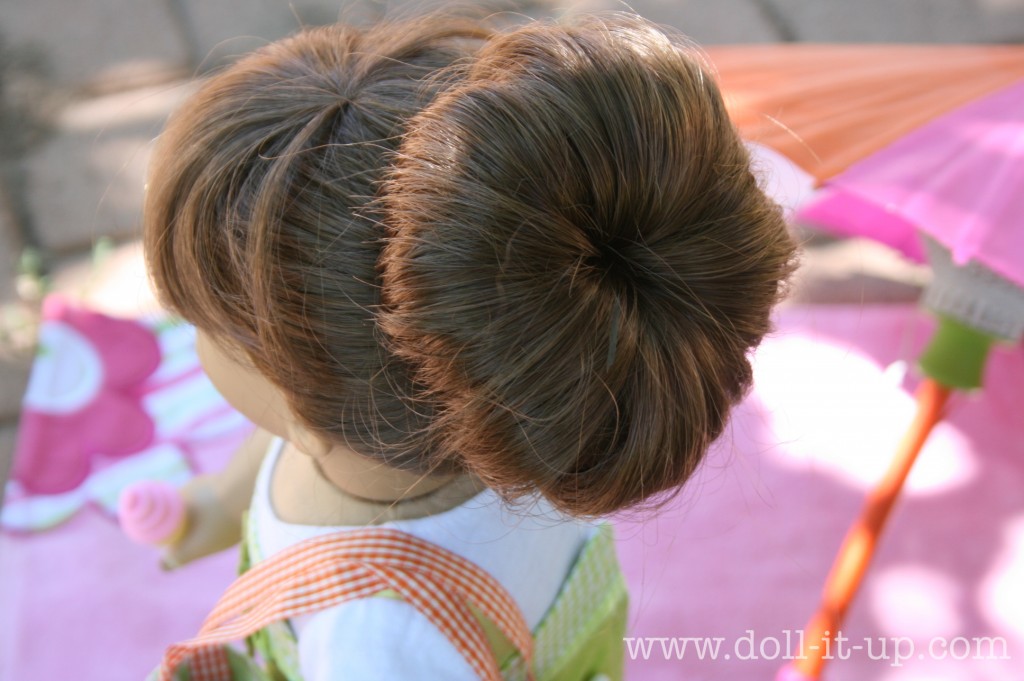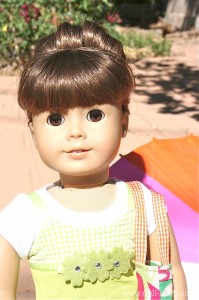 Keep the hair off of her neck in this hot summer weather!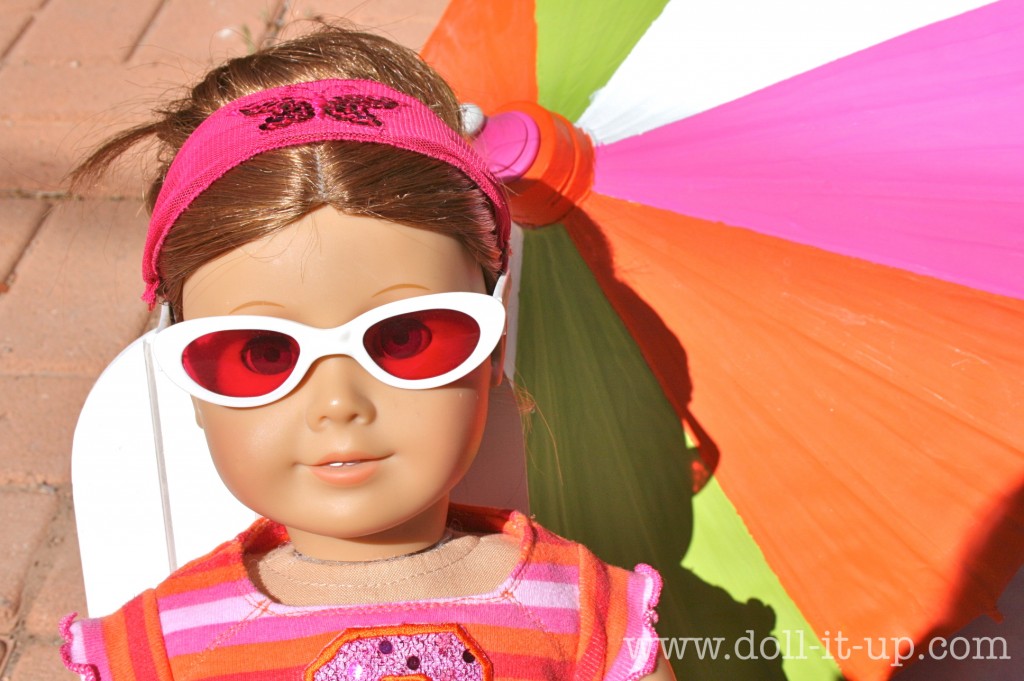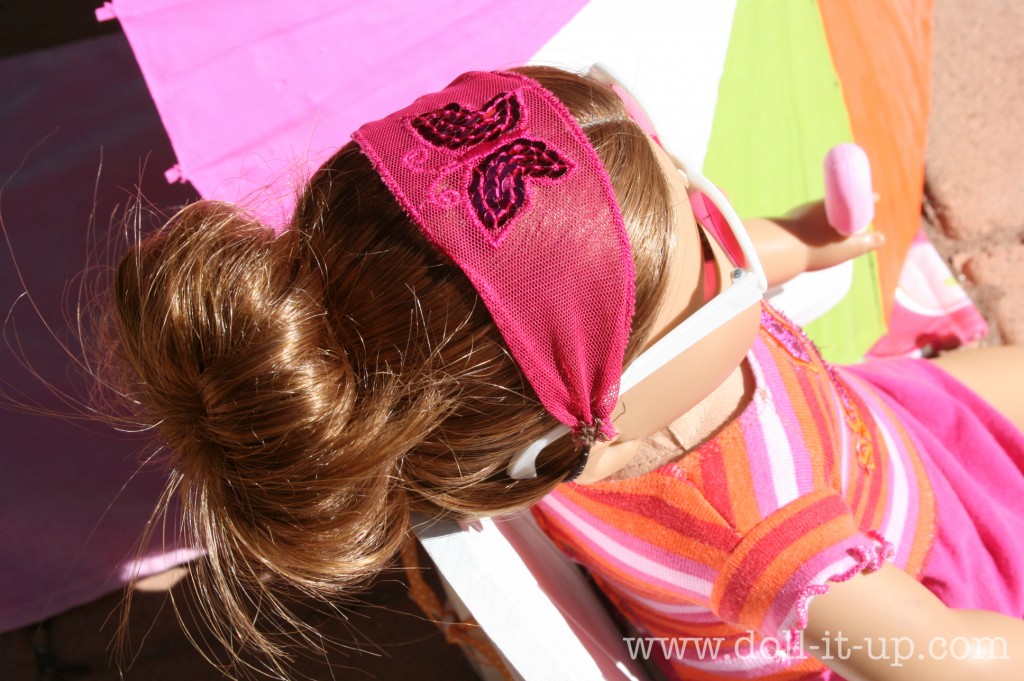 Sport a stylish "up-do"!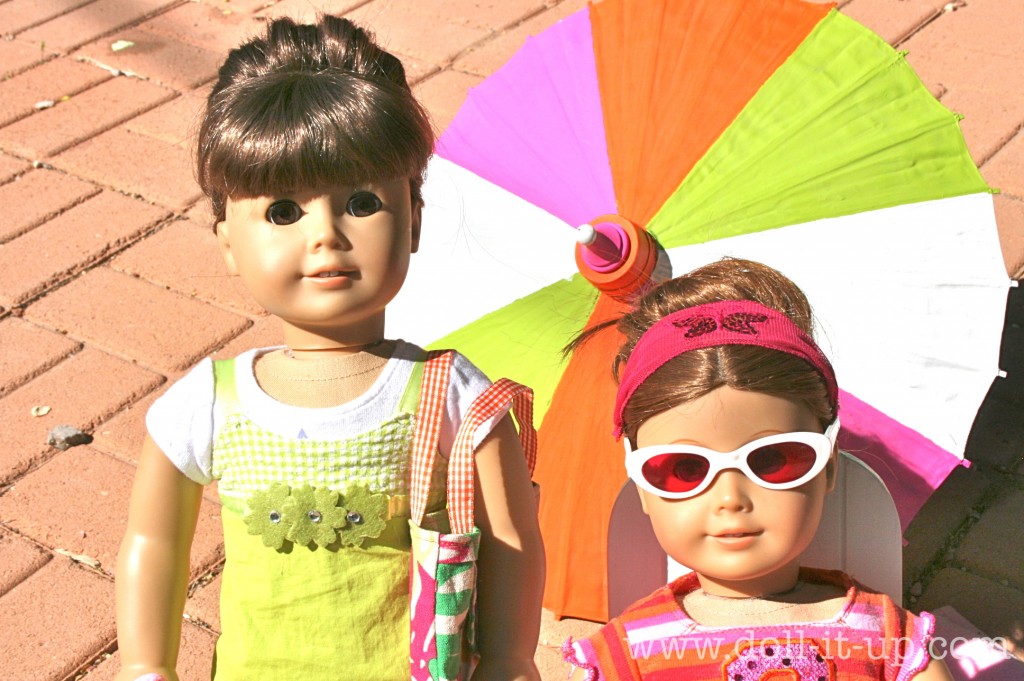 Try this simple, cute sock bun!