For my daughters birthday a few months ago, she asked for fingerless gloves.  Heading to the store I expected to find one or two choices.  I found not one or two, but a whole row of choices.  Colors, textures, sparkle, all in fingerless gloves.  They are definitely "in" this winter!
So I wasn't surprised when Isabelle, AG GOTY 2014, came with fingerless gloves.  They are everywhere right?  Our dolls needed a pair!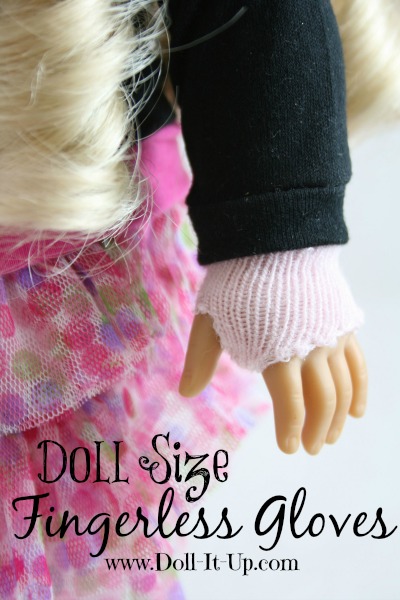 I came across a mismatched pair of children's gloves that worked perfect!  I'll show you how I made them!
To make a pair of doll size gloves cut off two fingers of a glove.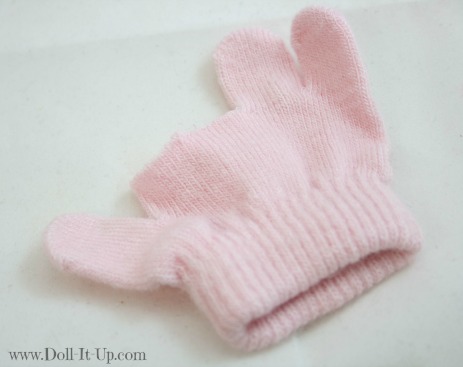 These are small gloves for a 2-3 year old.  I'm sure a larger size would work because the doll sized gloves ended up quite snug.
To make the fingerless gloves we are going to make two cuts.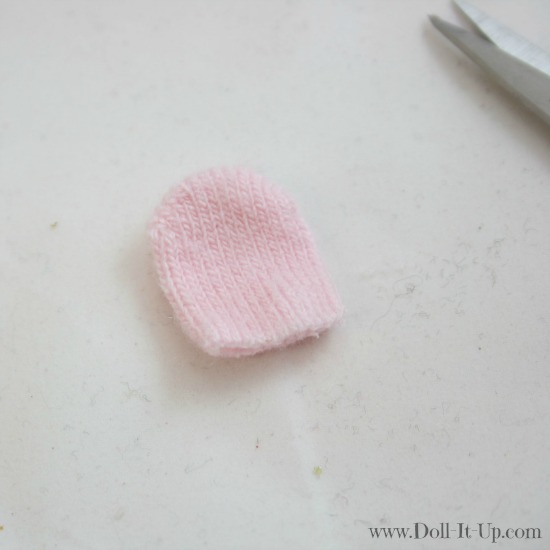 See how the top is rounded?  We are going to snip right where the curve meets the side.  Just a teeny tiny snip for a doll thumb.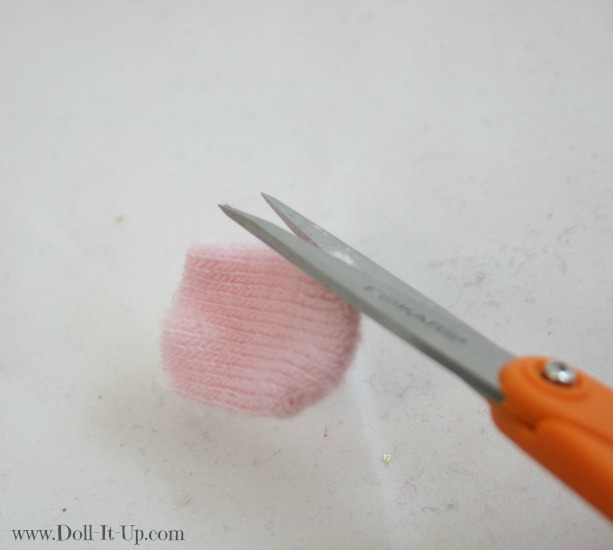 Now trim off the very top of the curve.  Be sure to not cut through to the first cut.
That way there will be fabric between the thumb and fingers.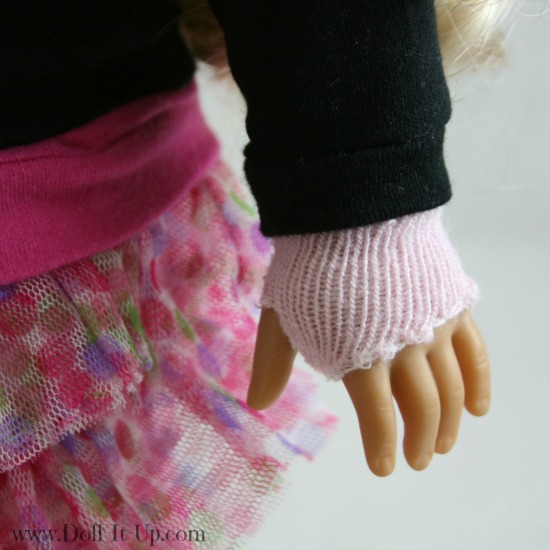 Quick and easy fingerless gloves for dolls!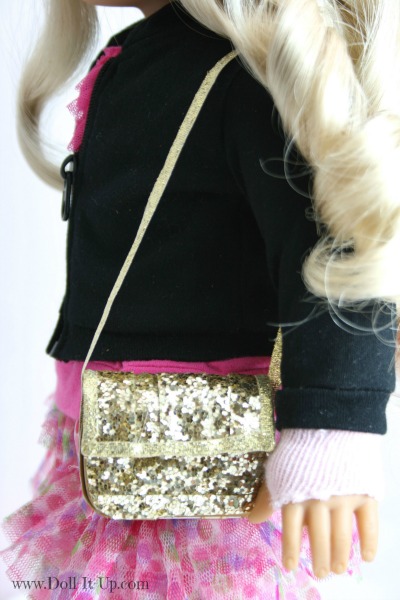 I also made a crafty version of Isabelle's gold purse.  Come and see it over at Doll Diaries!
Anna