These chopsticks are super easy.  I do mean super easy! If you are making Japanese crafts for your doll it just seems like you can't pass the chopsticks by!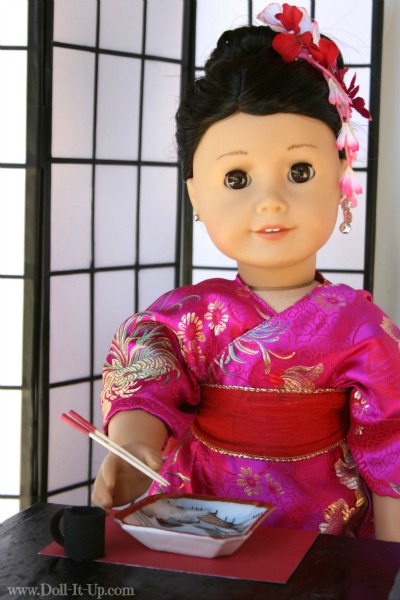 It's the little details and accessories that add a lot of fun to scenes and play! (A little glue dot helps Morgan show us how to hold chopsticks…well at least how to get started!;))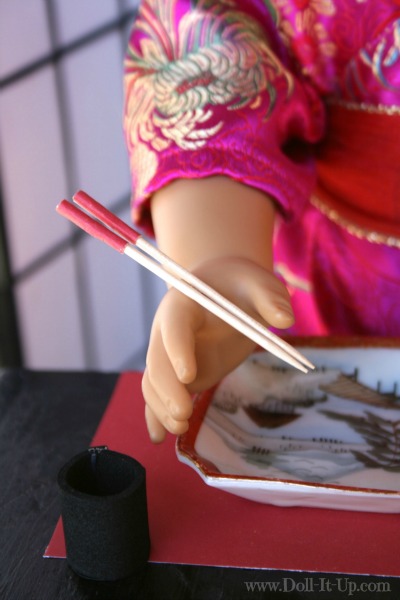 We've collected a couple different asian style doll dishes over the years.  Some are new, some are from thrift stores.
The reason they have been so easy to come by is that these little "doll dishes" are actually dipping dishes.  You know, the kind that holds a little soy sauce for dipping egg rolls.  Add a little paper placemat and a pair of chopsticks and we have a little doll place setting.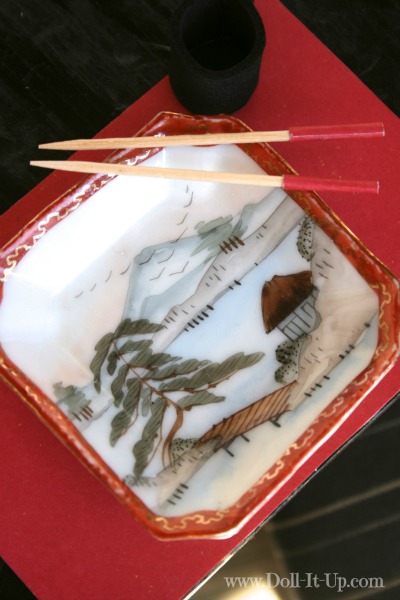 Now for the chopsticks!  See how easy!  It is simply tooth picks with a strip of colored paper glued on one end.
Now what to order?  Everything looks so good on the menu!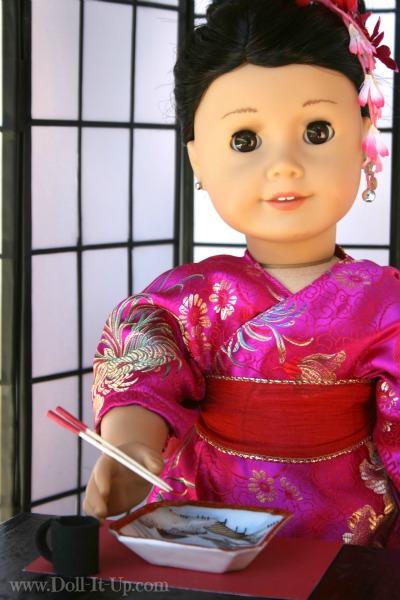 Don't miss this Japanese hair clip inspired by the traditional Kanzashi hair clip.  I wrote the tutorial for Doll Diaries.  It is over there today!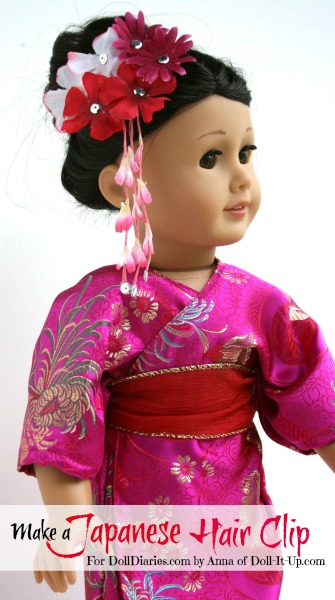 Have fun exploring other cultures and their traditions with dolls!
Anna