These mini paper pinwheels (or sometimes called paper medallions) are so easy and so cute! They don't involve intricate folding or any cutting.  This is an easy shortcut version and would be cute clustered together as a photo backdrop for dolls or as doll size party decor.  I recently used these little pinwheels as a mini tree topper…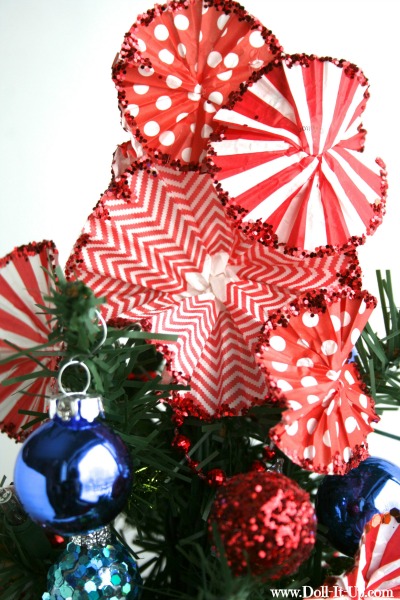 …and as mini tree ornaments for the doll size tree.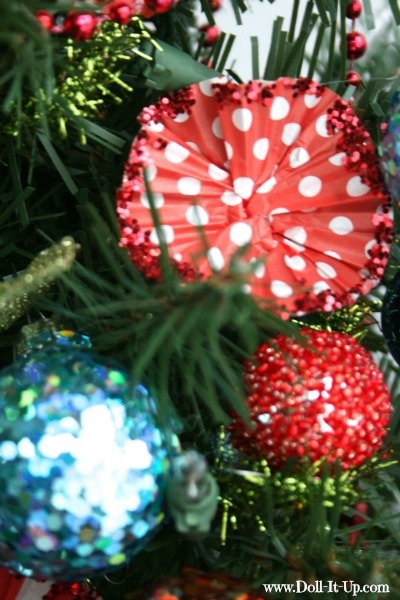 I think they really added a lot of fun to the tree!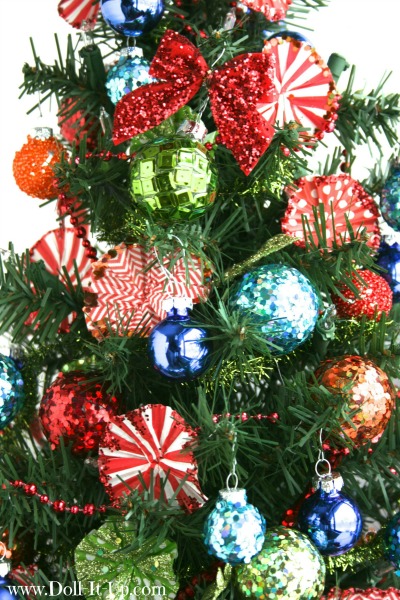 Paper pinwheels are sure to add fun to your next doll party decor!
Did you guess they are made of cupcake liners?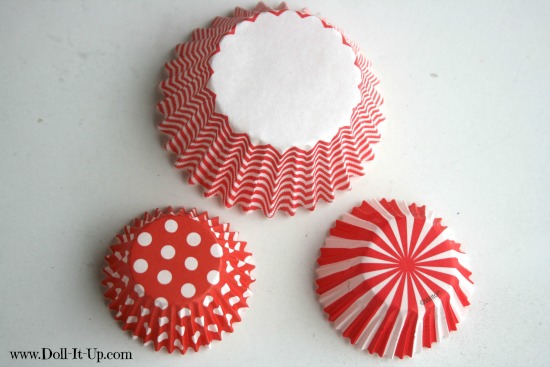 To get started, gently turn the liner inside out.  We are trying to not crush the folded edges of the liner.  Put your finger in the center of the liner and pull the edges down around your finger.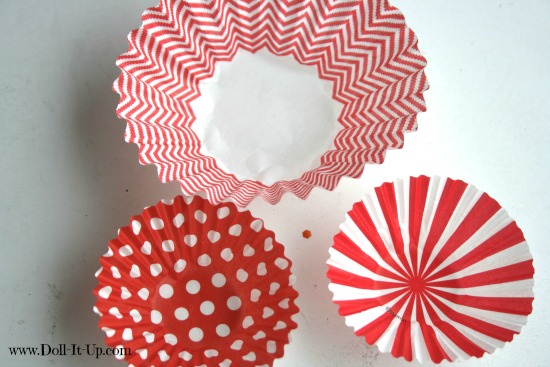 This is what it will look like.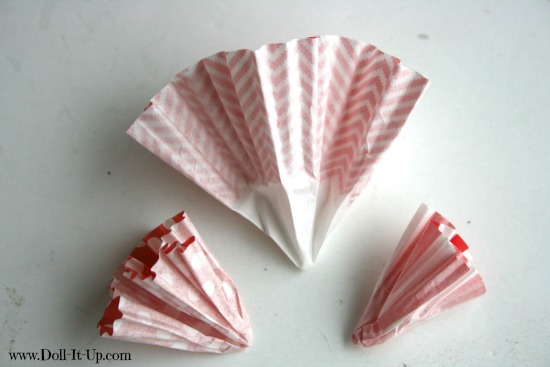 Twist the center tip of the liner.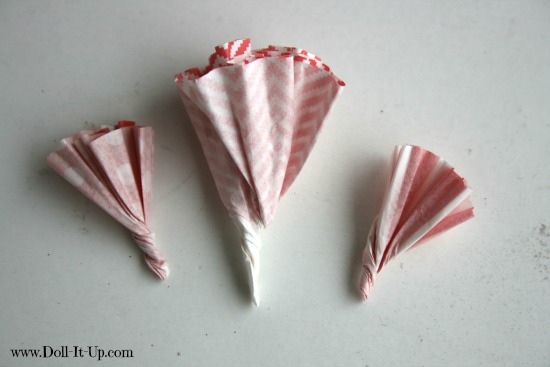 Gently open up the liner, leaving the center twisted.
Fold down the twisted tip.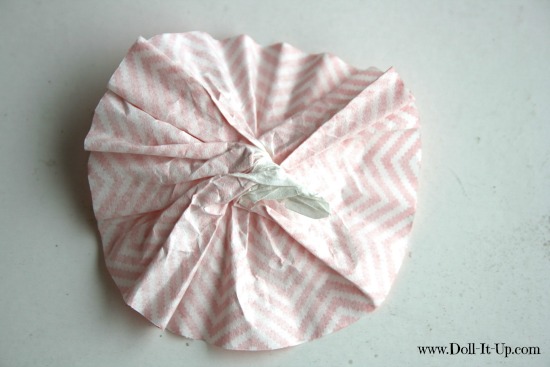 Flip them over to see the cute cupcake liner pattern.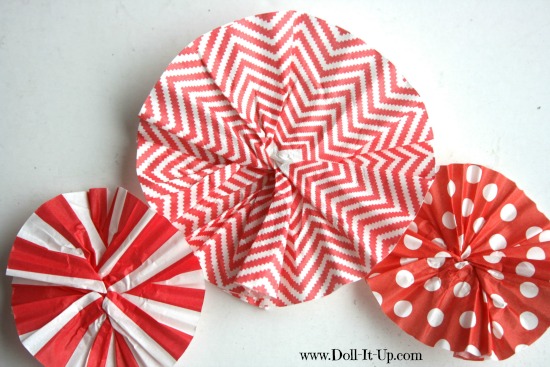 If you need a little shimmer and shine in your life, paint Mod Podge on the edge of the circle.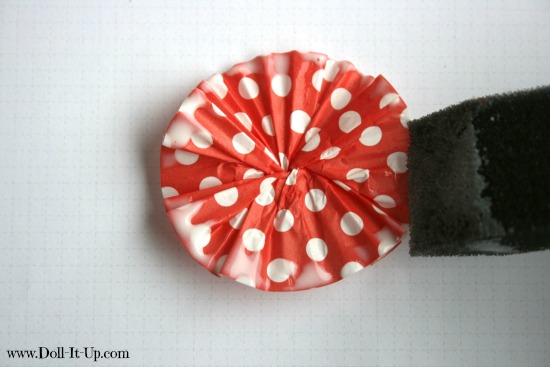 Sprinkle on glitter.
Dump off the excess glitter and allow to dry.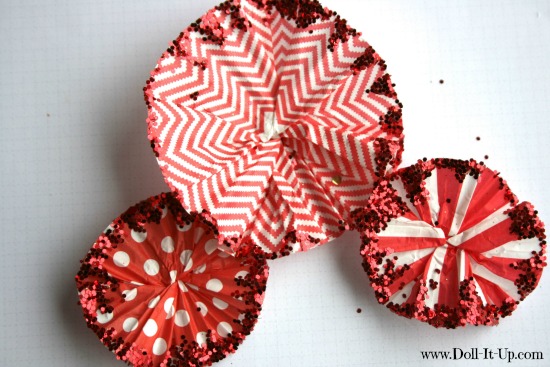 Add a little wire to hang as an ornament or use glue dots to decorate for a party.
Glue them together for a photo backdrop (or a tree topper!)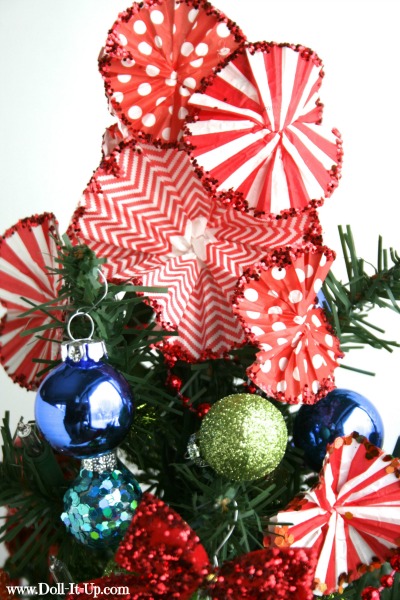 There are so many cute cupcake liners available these days, it is fun to repurpose them for doll decor!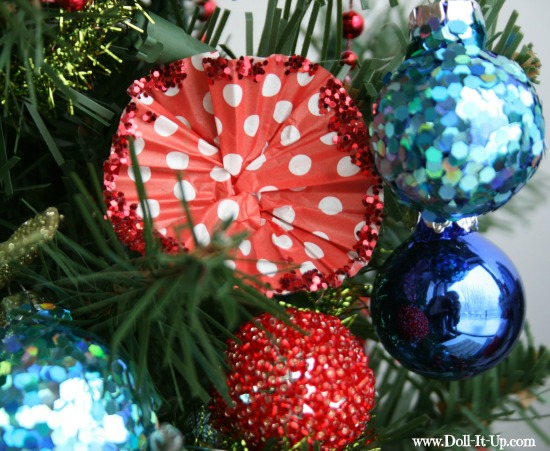 A great craft to use those leftover liners after your next batch of cupcakes!
Anna