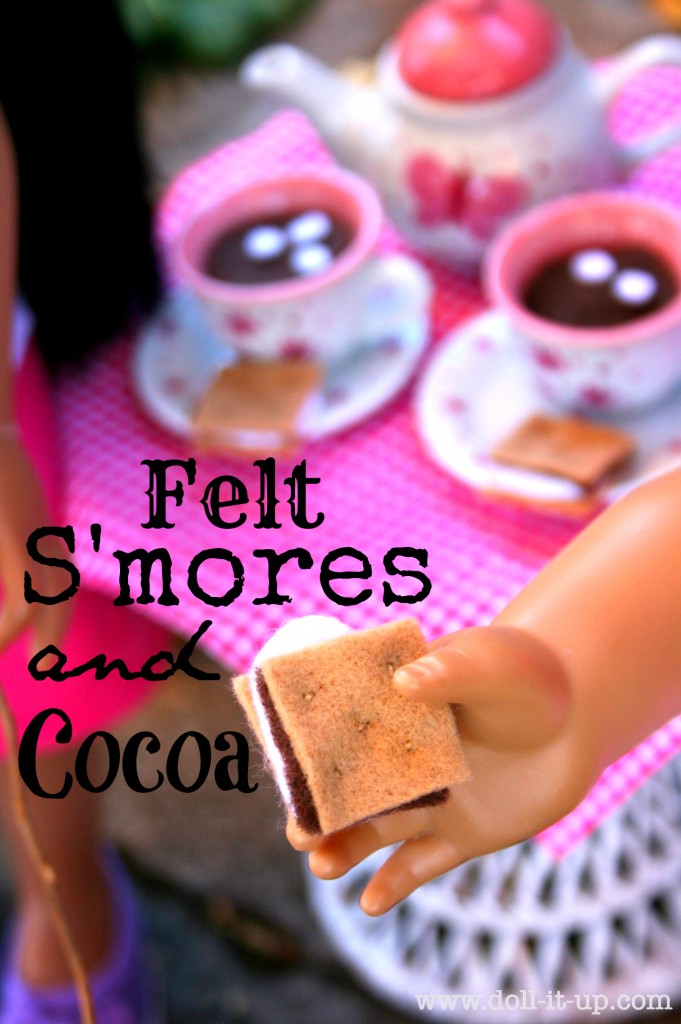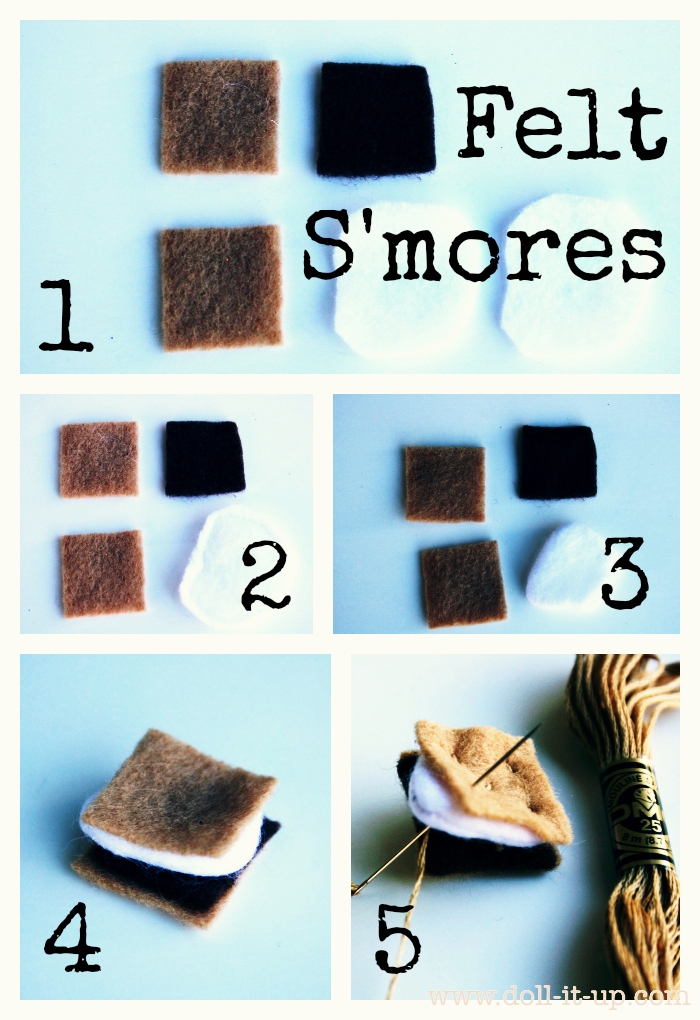 Cut out of felt, 2 tan squares (3/4 inch), 1 brown square (3/4 inch), 2 matching white irregular shapes (slightly larger than squares).
Sew the 2 white pieces together leaving an opening on one side.
Turn right side out and hand stitch the opening closed.
Stack pieces together to make a s'more
With tan thread add graham cracker dimples and stitch the s'more together at the same time!
Phew, put it in a dolls hand and play like she's havin' a s'more!  Yum, yum! 🙂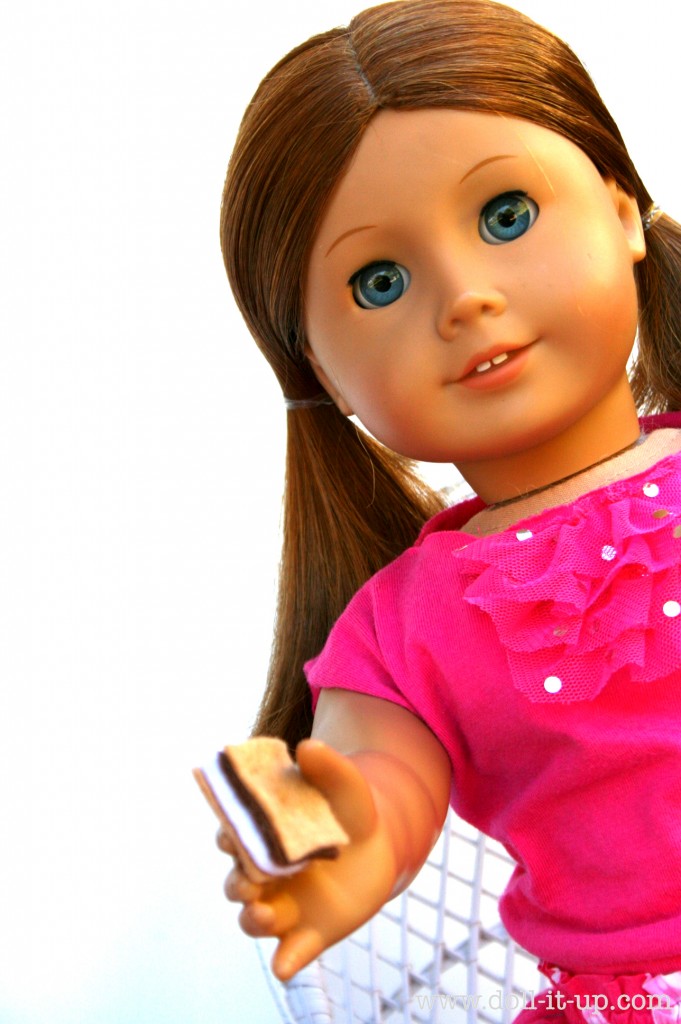 Now for the cocoa.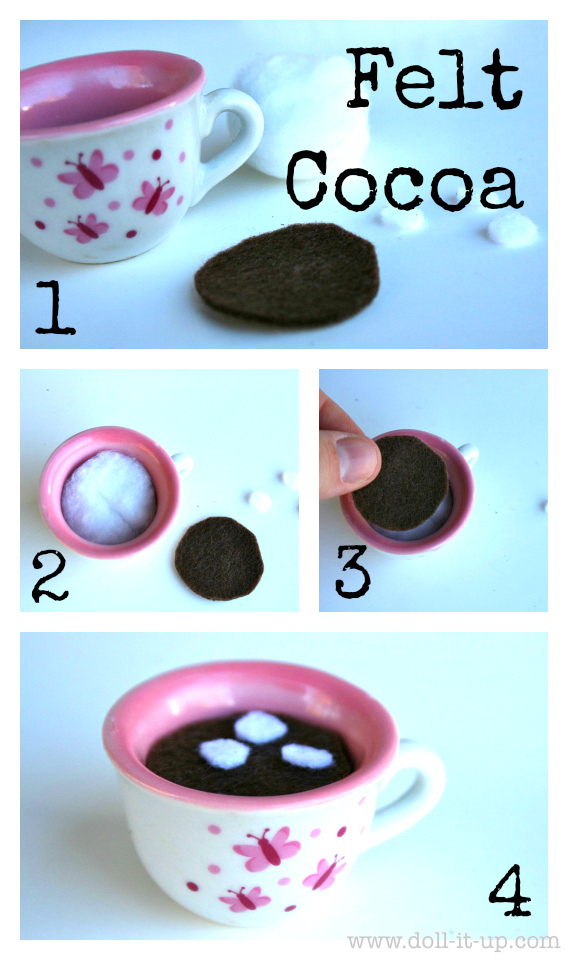 This hardly needs explaining, but just in case-
 You will need a tea cup, a cotton ball, a brown felt circle cut slightly smaller than rim of the cup, 3 small white felt ovals.
Place cotton ball in the tea cup.
Lay on brown felt.
Hot glue the small white marshmallows on top.
Time to serve it up!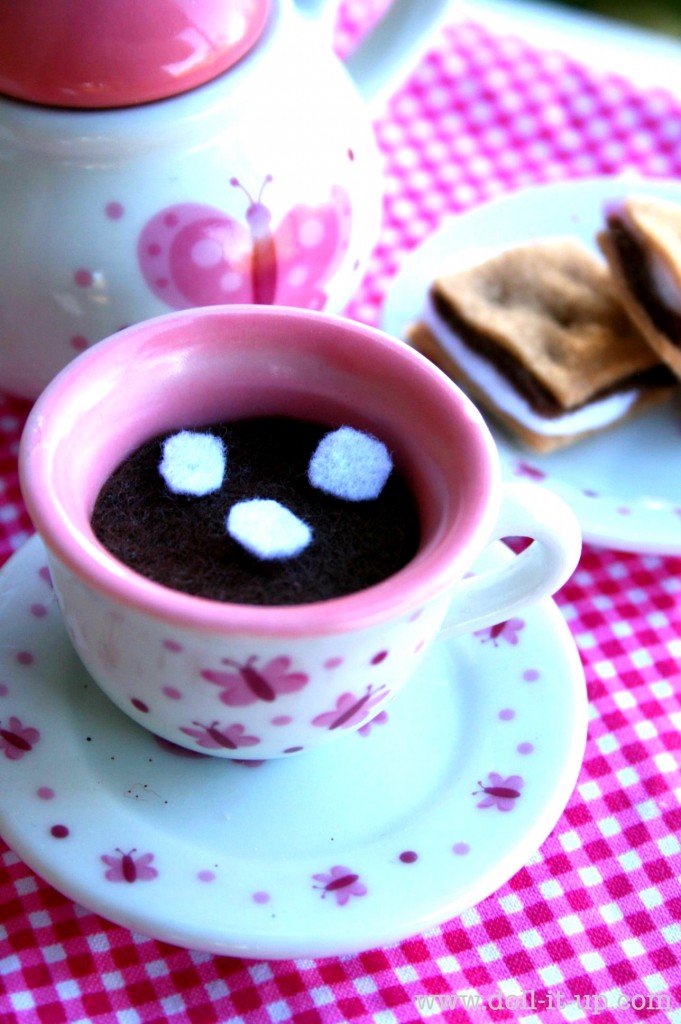 These felt s'mores and cocoa go great with the campfire post, or the fire-pit post.  Check out the links if you missed them!
-Anna