Turn halloween rings into doll jewelry and accessories!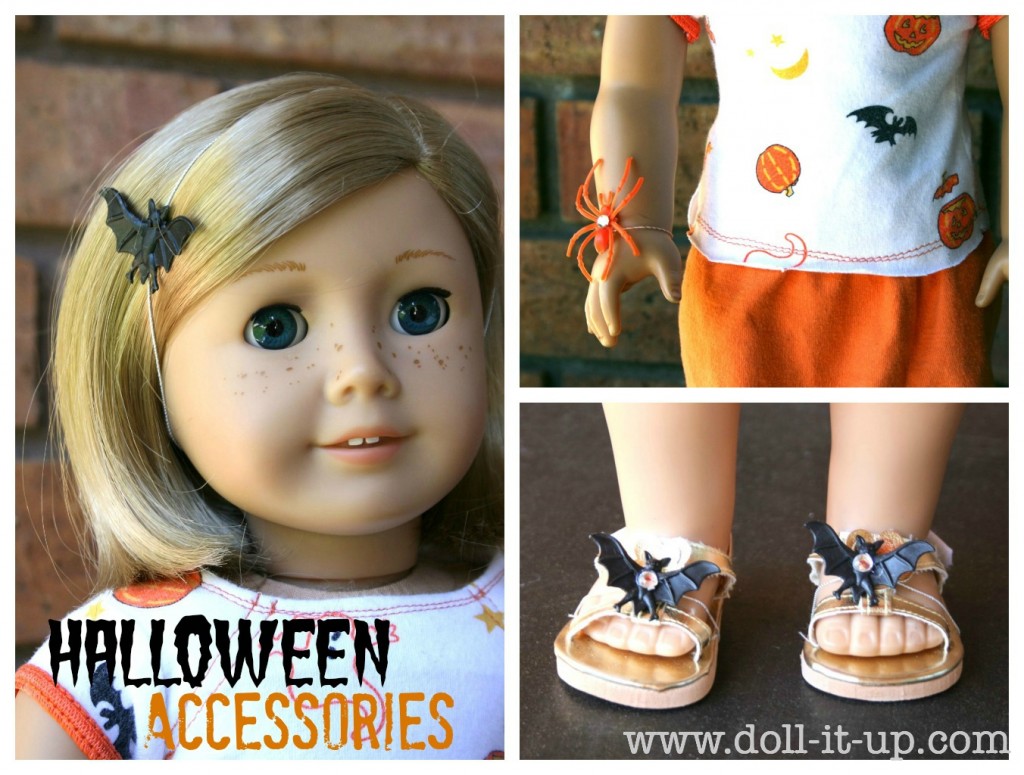 I'm on day 2 of plastic halloween ring crafts with 2 days to go!  Same pile of rings, different crafts!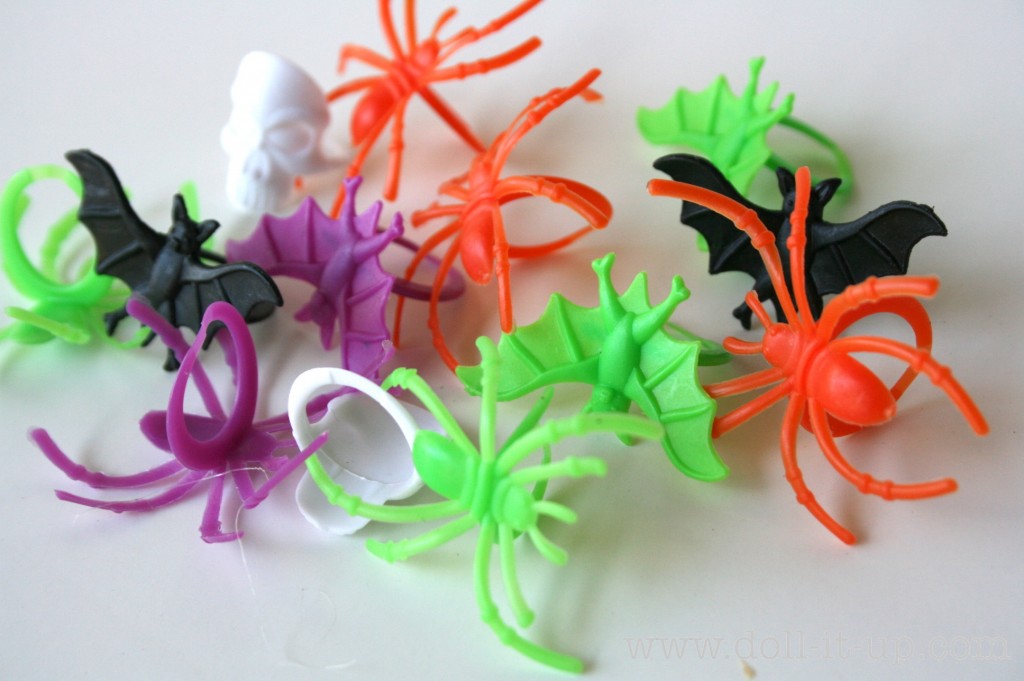 Yesterday I added a cute bat (ring) to a soda can flower.  Now it is very halloweenish.  Visit the tutorial here if you missed it.
Today's jewelry and accessories are super simple to make.  See?

Well maybe I'll break it down a little more. 🙂
You will need:
halloween ring
small piece of matching felt
 jewel
 elastic cord (found in the beading section)
glue gun
sissors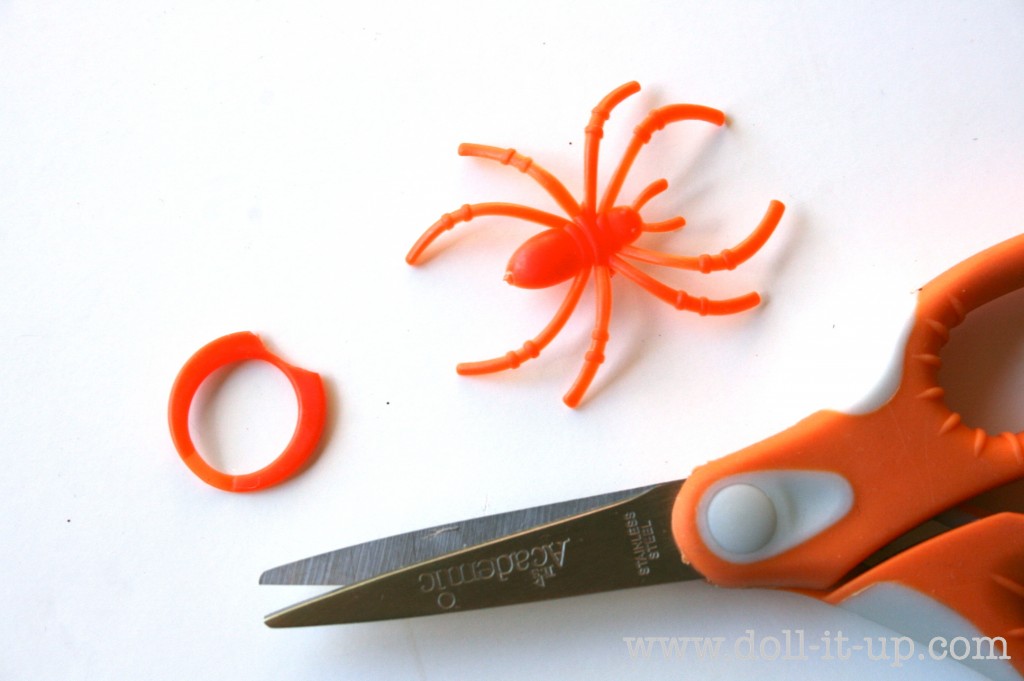 After you cut the ring off, place a small dab of hot glue on the underside of the spider.  Touch each end of the elastic chord in the glue.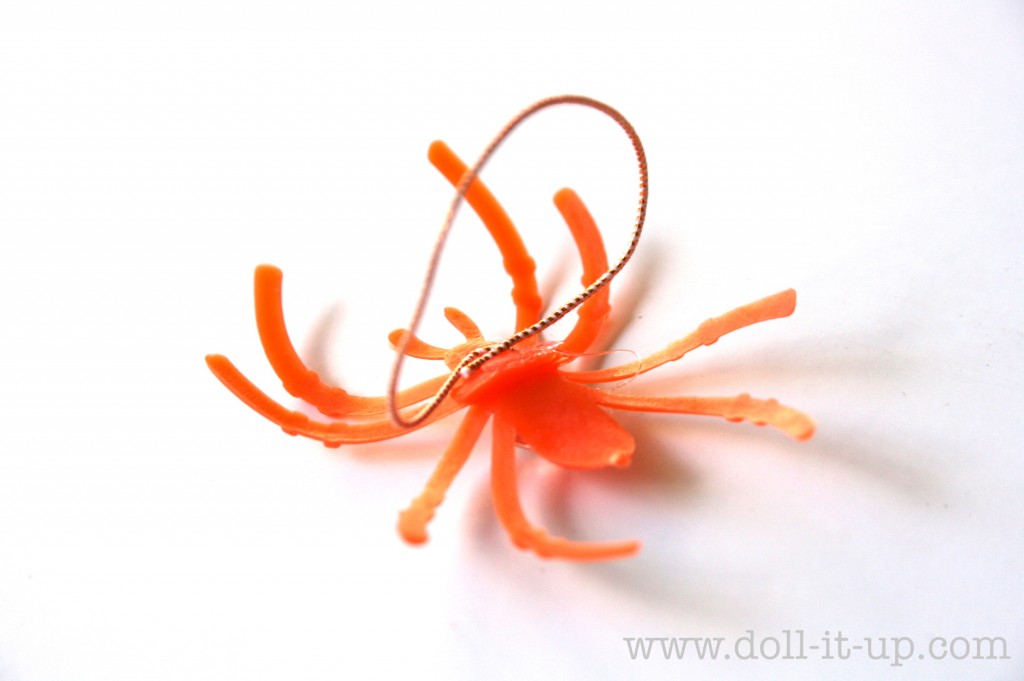 Put a little hot glue on your piece of felt.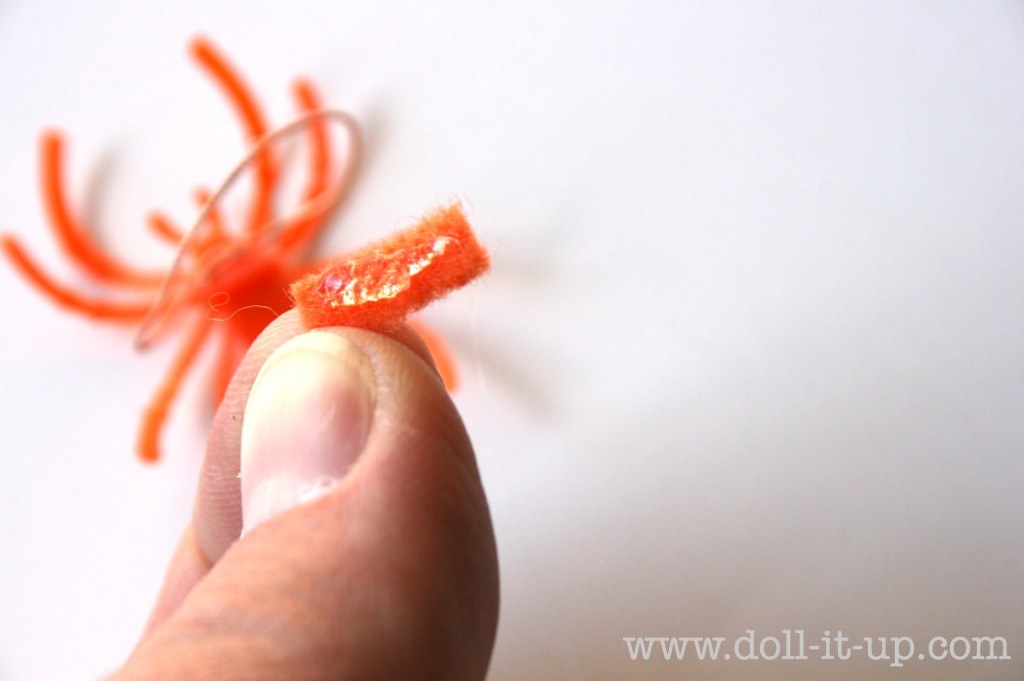 Place over elastic and press to get good adhesion.  Allow it to cool.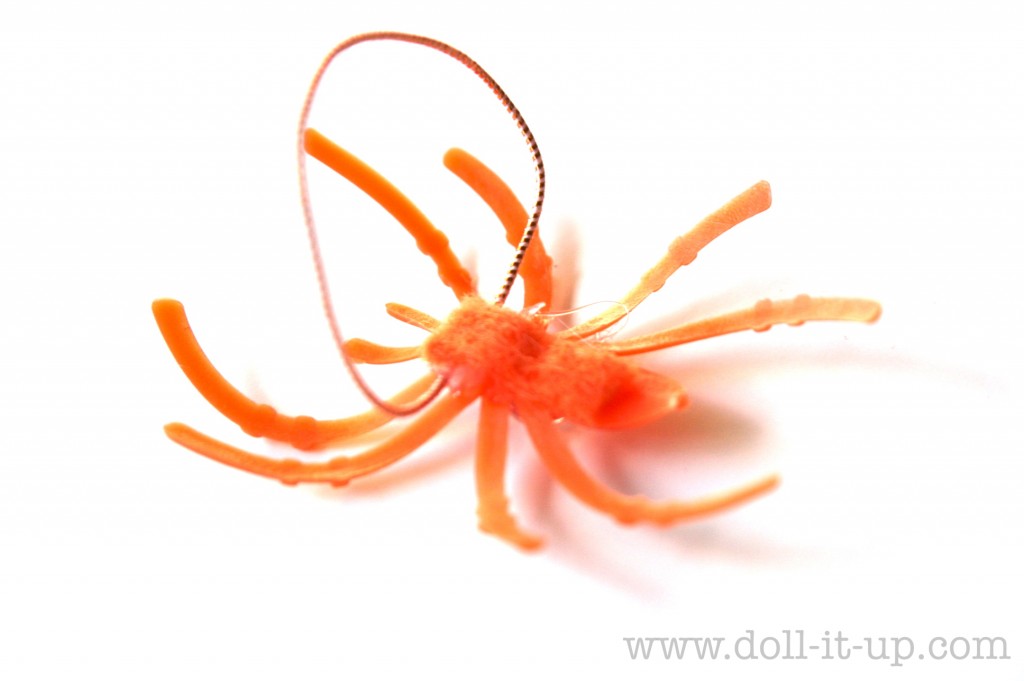 Hot glue on your jewel.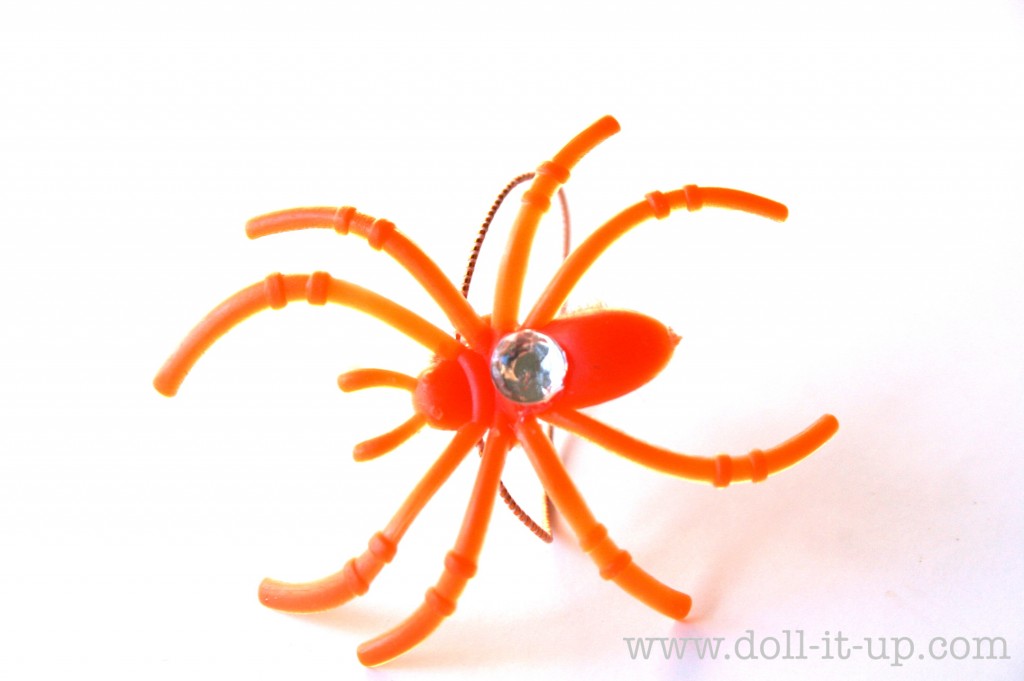 Try it on.  This is the best part!  Oh, oh, did you spy the bat silhouettes at her feet?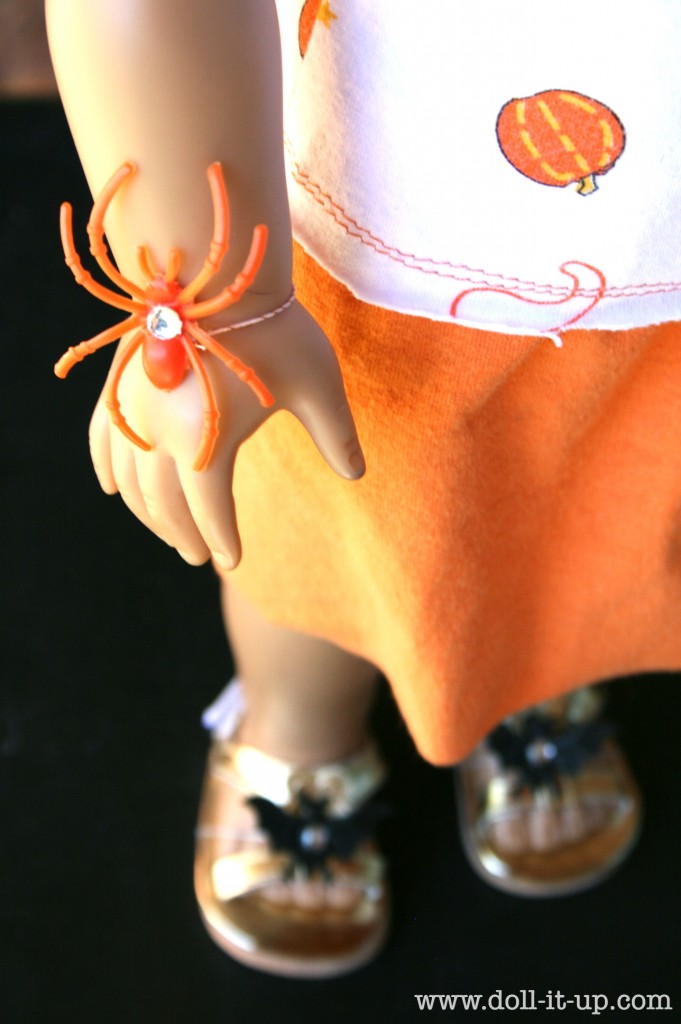 Yes, it's shoe bling!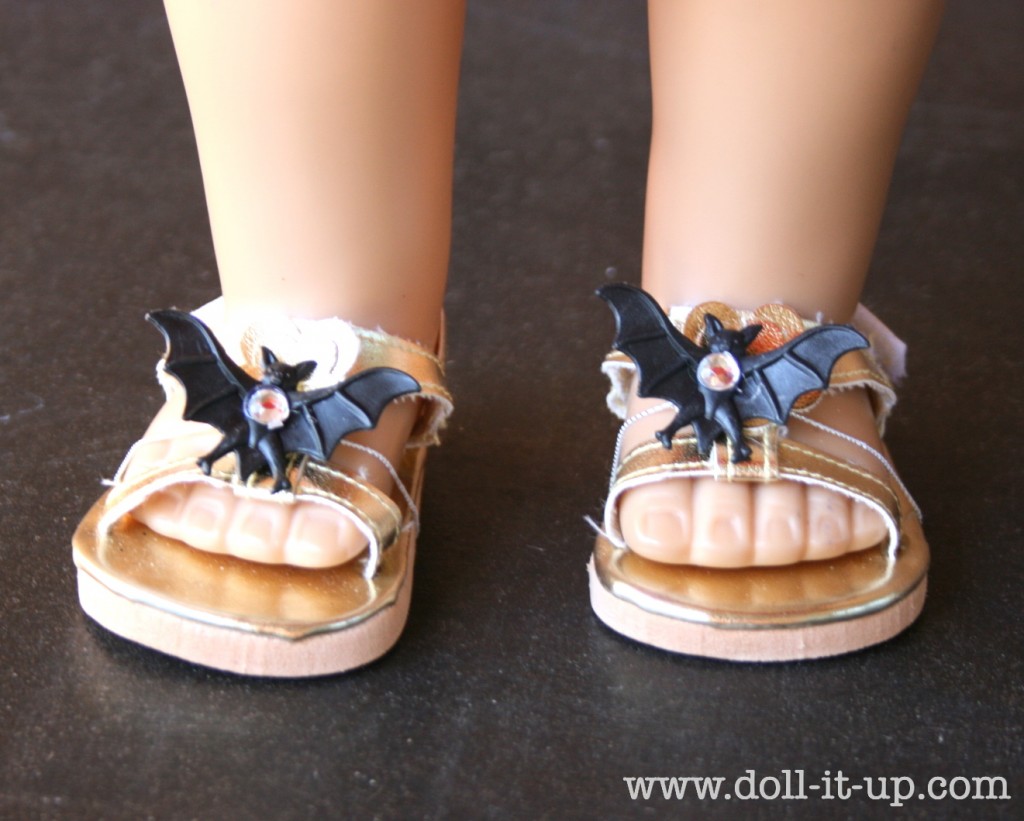 This is how it works.
With different lengths of elastic you can make halloween accessories galore!    The measurements are:
shoe bling – 3 3/4inches
headband-10 1/4 inches
bracelet- 3 1/8inches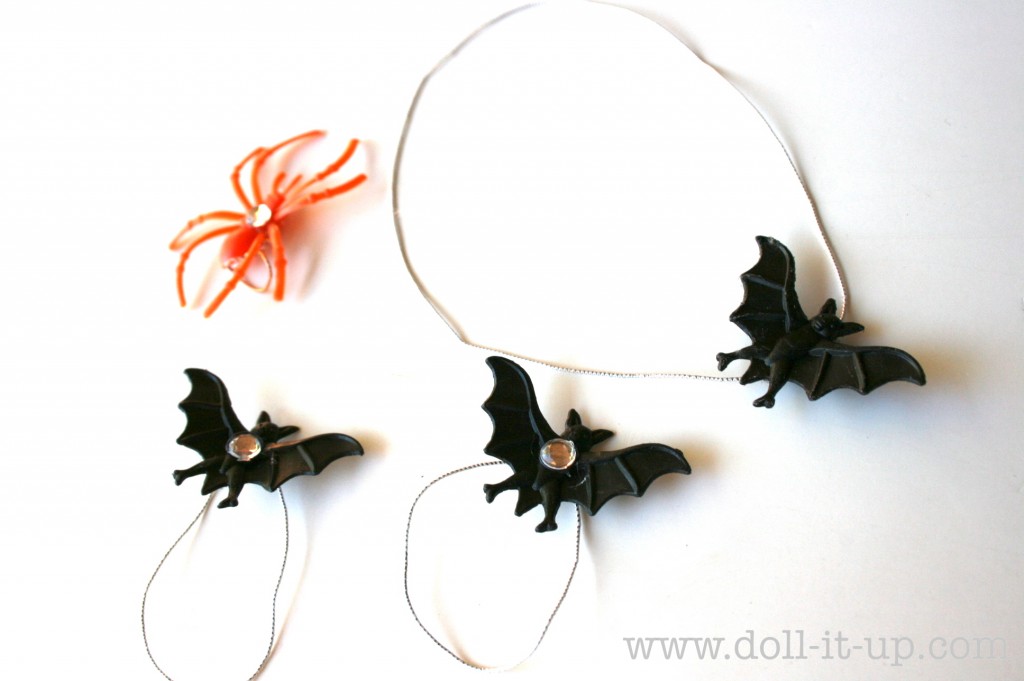 Make these quick halloween accessories for your doll today!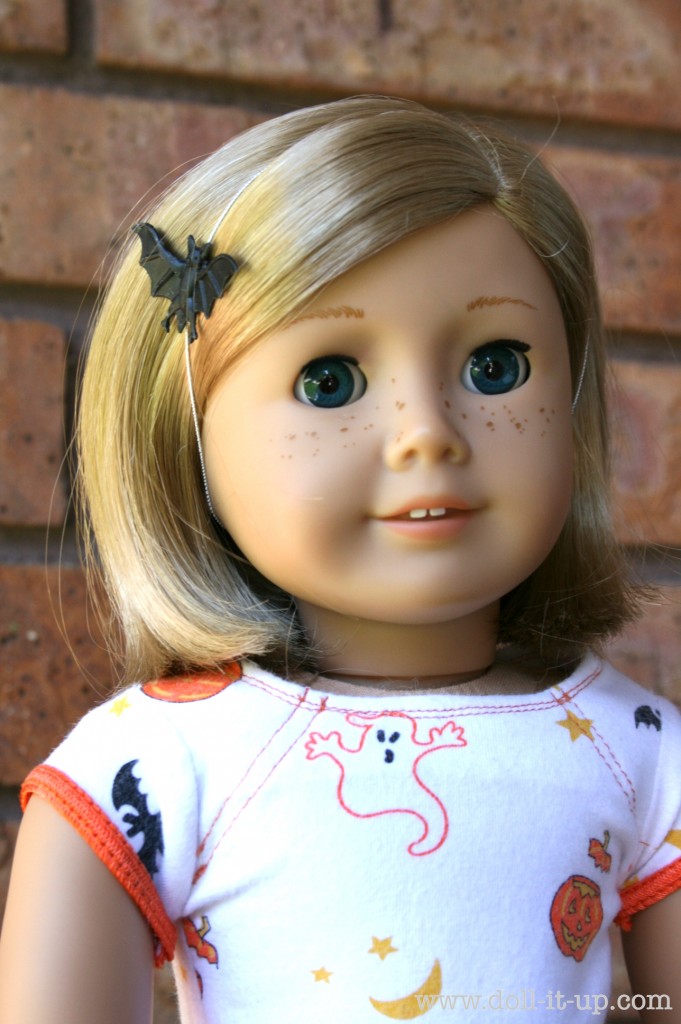 Don't forget to join me tomorrow I'm still making my way through my halloween ring pile and I have a few more ideas to share!
-Anna