I have a doll to share with you today.  She is a beauty but beyond her looks, she is also a really unique doll.  This is the My Salon Doll and she made with real human hair.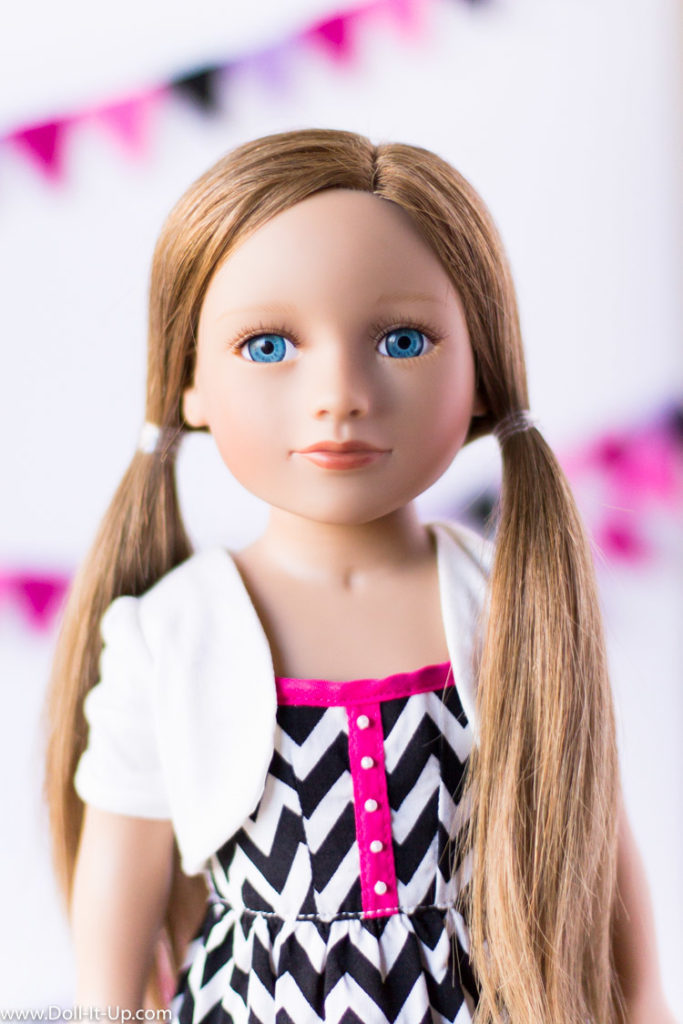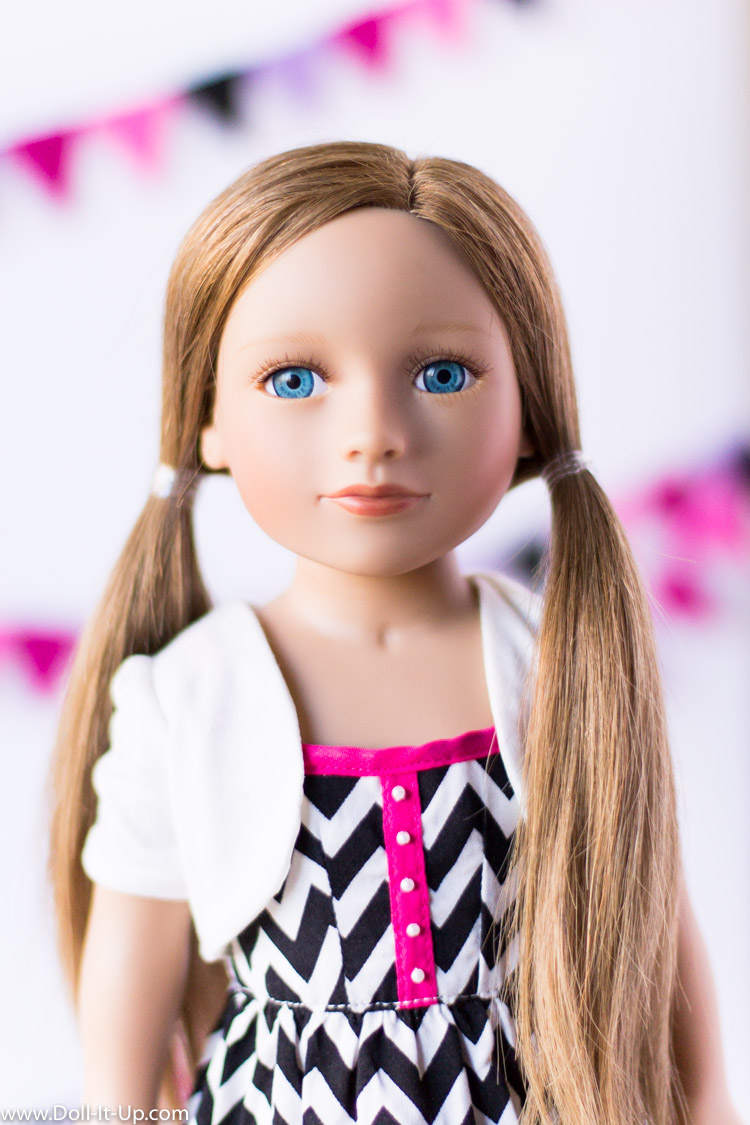 I came upon My Salon Doll at a craft fair a few months ago.  Dolls were in little chairs with little girls fixing their hair.  This was an interactive experience with spray bottles, brushes, and curlers.  The little girls loved it.  I met Amber, the one behind these fabulous dolls.  She is gracious and kind and sent me home with this doll to share with you.
Meet Olivia.  She is one of many sweet dolls available at My Salon Dolls online.  You can see all of the dolls here.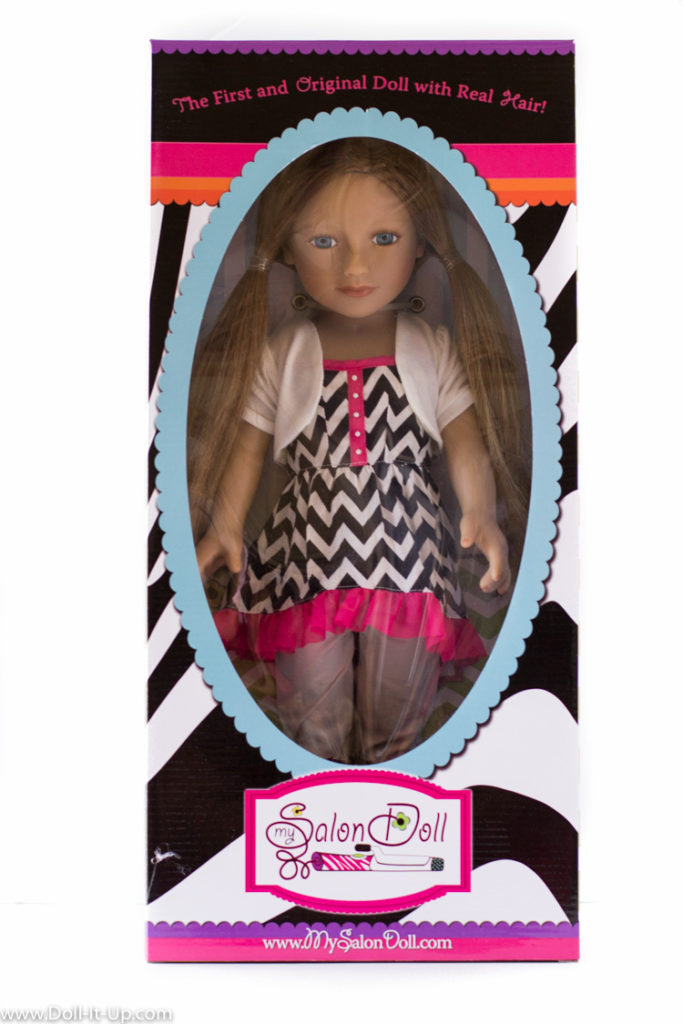 Each doll is named and comes with a unique hair, skin, eye color and outfit combination.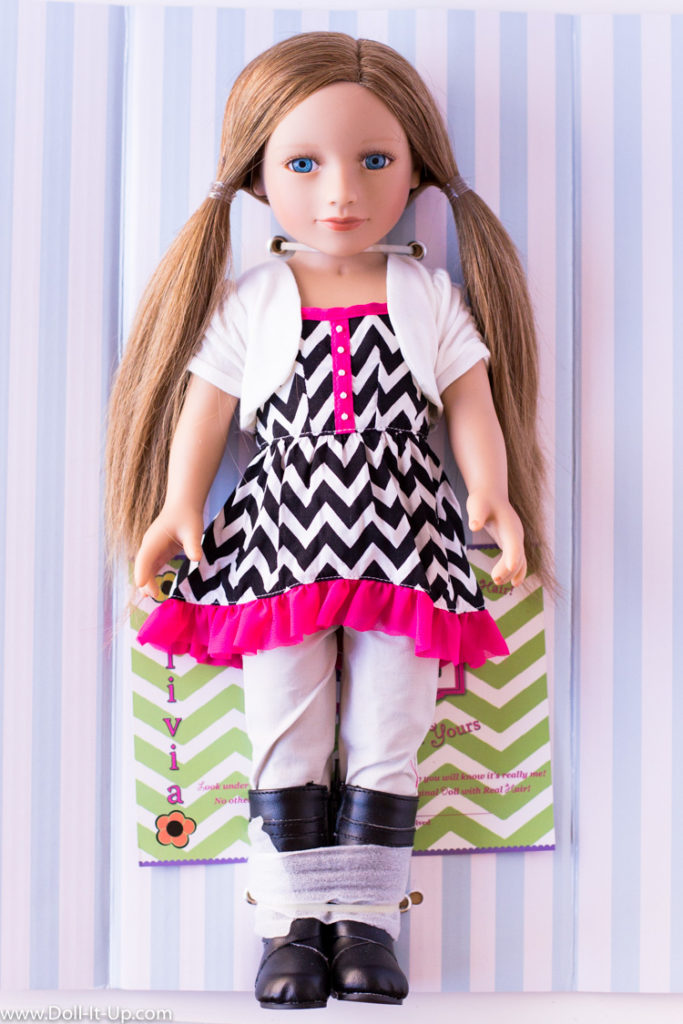 Olivia has light golden brown hair and blue eyes.  She has an all vinyl body and fixed eyes so she can get wet and will not be damaged.
Her head has more movement than most 18″ dolls.  She can bend it forward.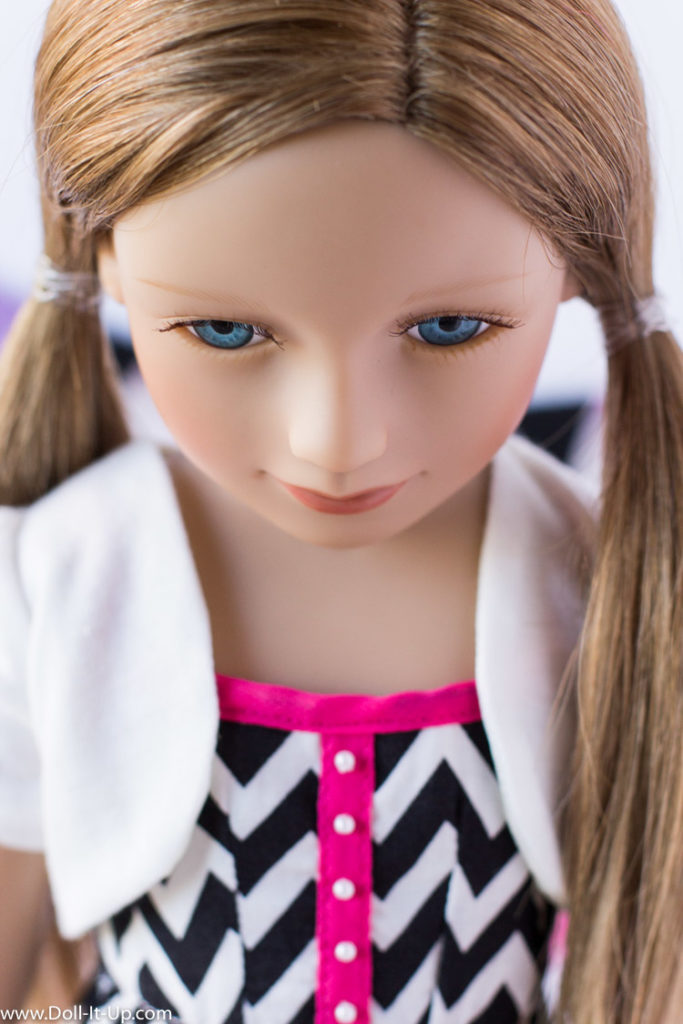 …and she can bend it back.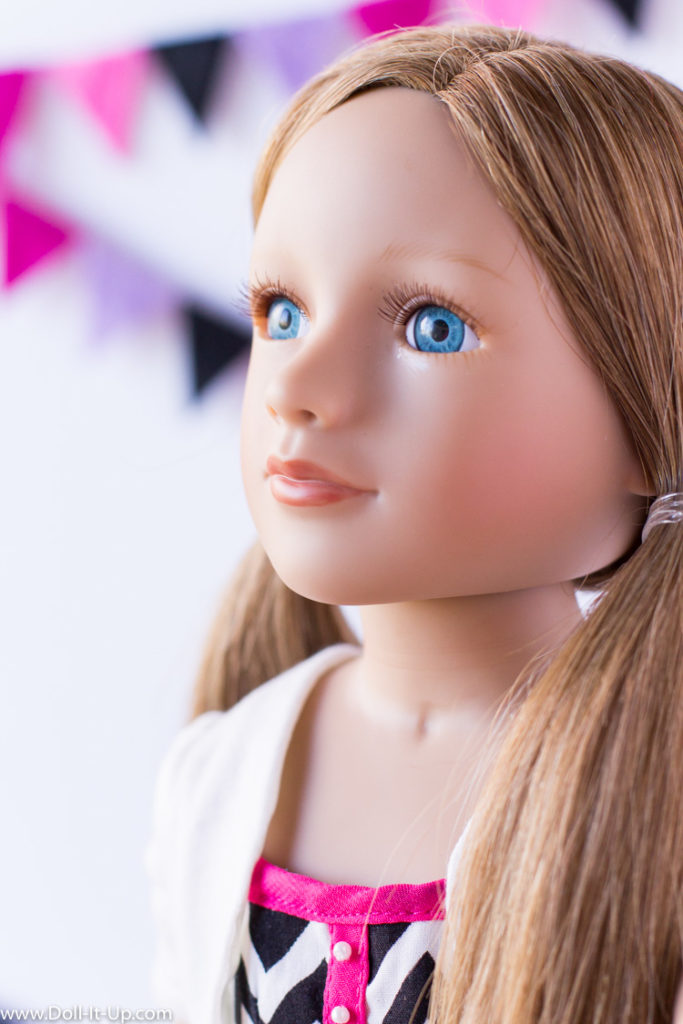 Tilting the head to one side you can really see how it adds personality.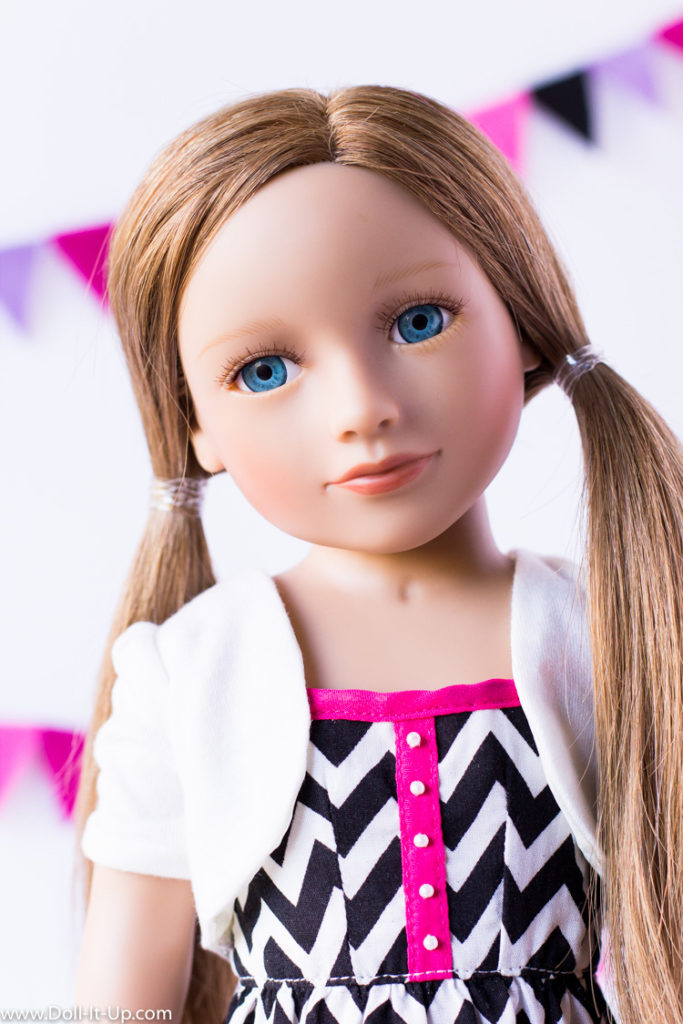 My Salon Dolls come with regular pierced ears.  The small hole works with regular human size earrings.  I think the flexibility to use regular earrings is really fun!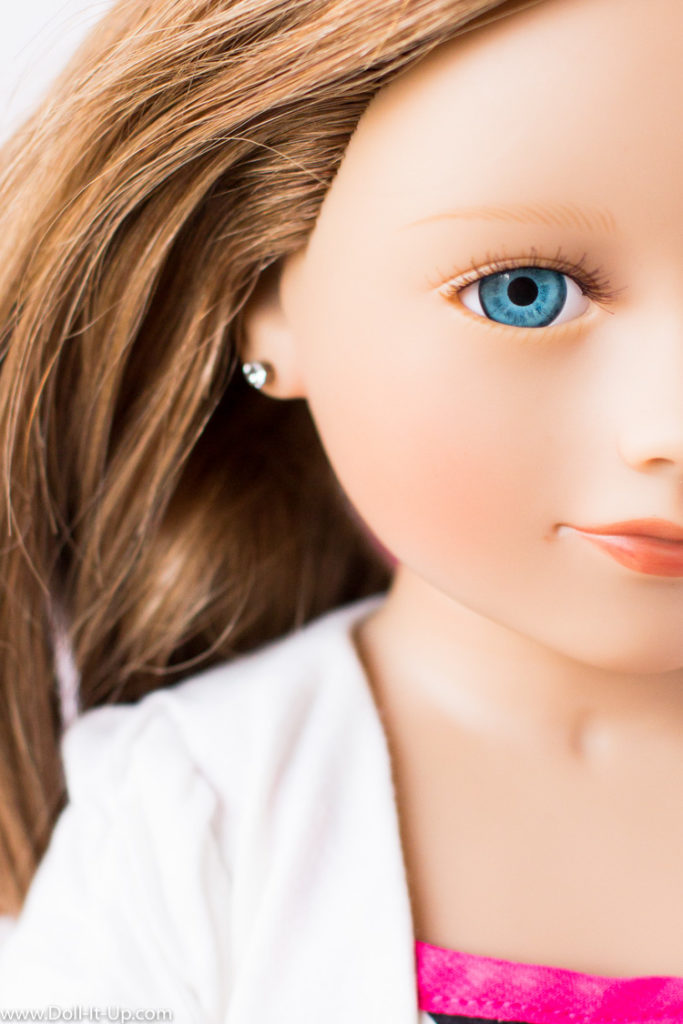 The My Salon Doll has rooted hair.  In comparison, American Girl dolls have wigged hair.  The rooted hair is more durable and that is helpful since playing with My Salon Doll's hair is a must!
The hair is not overly thick.  You can see in the picture how her hair tapers at the ends. That detail adds a realistic element and makes it easier to style.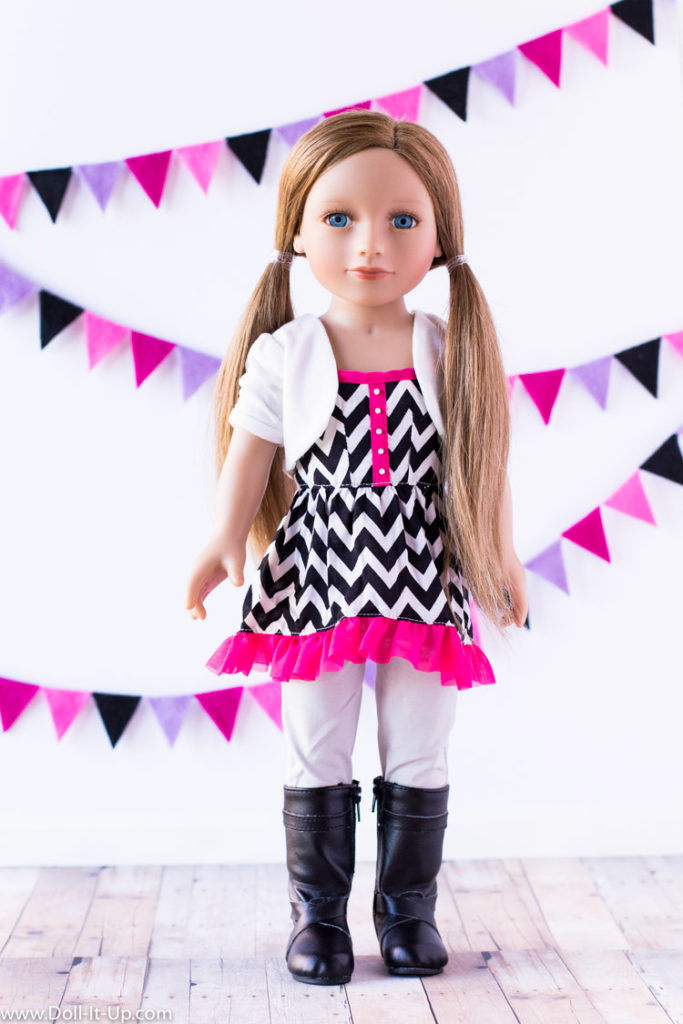 We had to try a hairstyle right out of the box.  My daughter curled it with a curling iron.  The curls have lasted really well.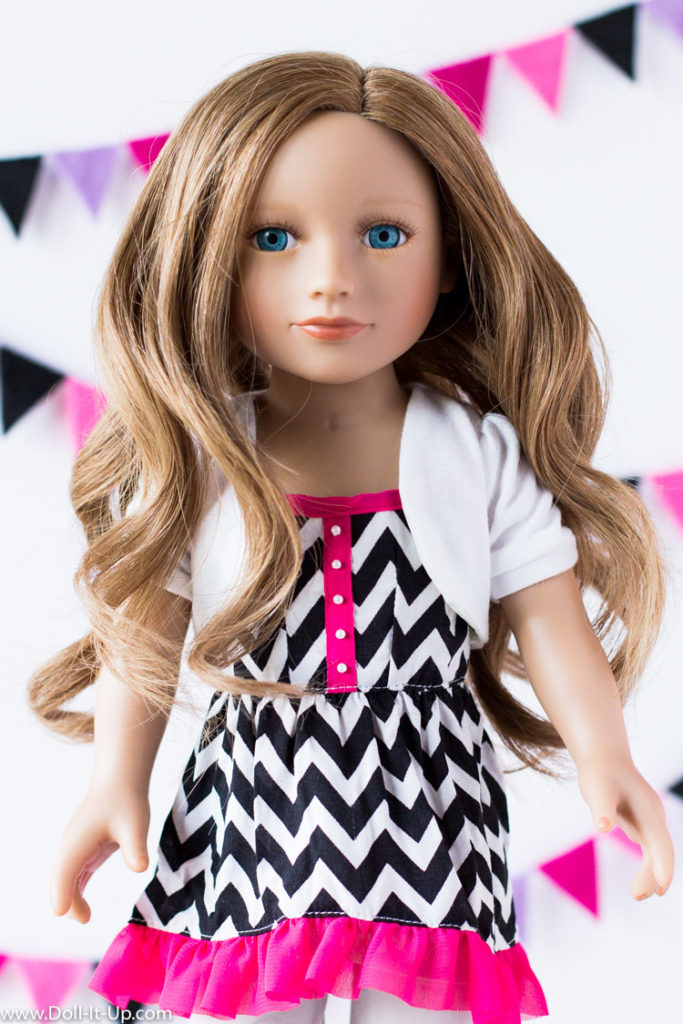 I hope you enjoyed this close up look at Olivia.  Come back later, I have something really exciting to share!
-Anna