I want to show you my summer project.
This is the Ruffled Tankini Swimsuit pattern now available in my shop here.  *Insert cheering*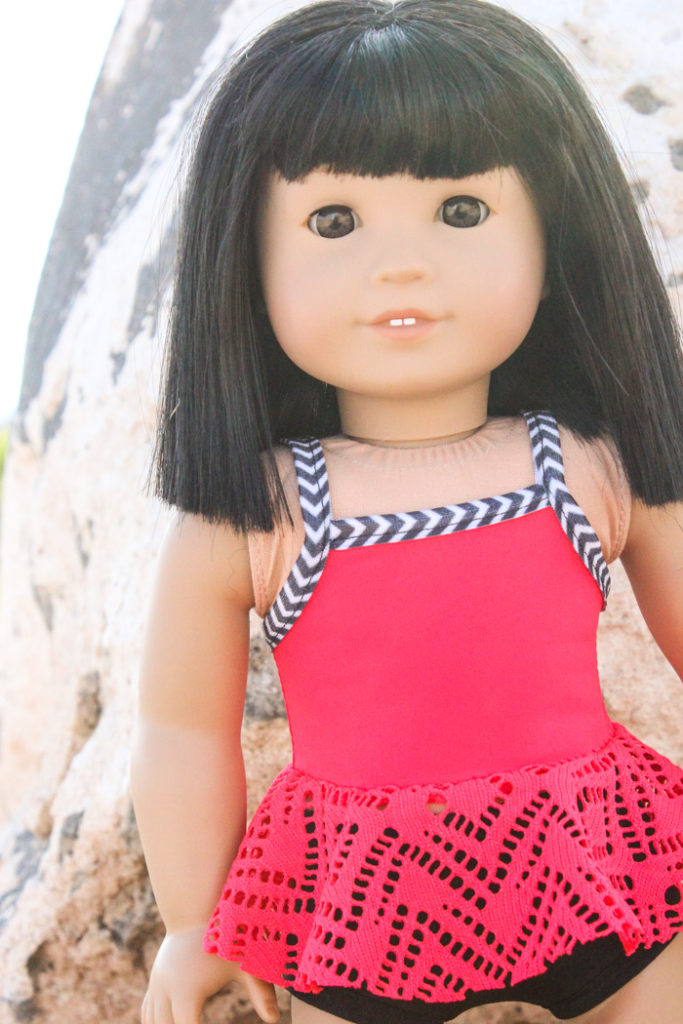 The kids went back to school today and I've been reflecting on my summer.  Some favorites: hiking, hanging out at the lake and getting together with friends and family.  Not my favorite: just about everyone in our family of 6 getting strep twice this summer.  We have never had strep, so the experience has definitely left a mark on us.
This pattern will also go down in our collective family memory of summer 2016.  I got up early everyday of summer to work on the pattern.  My kids and husband supported me and cheered me on.  When you work from home you need everyone on board and I am so grateful for their support.
Completing the pattern also meant opening an online shop to sell patterns.  It has long been a dream of mine to sell doll clothes patterns.  I've been creating free content on this blog for 4+ years.   It is wonderful to be switching gears and taking the time to create patterns.  Patterns are much more time and labor intensive but the efforts are worth it because the projects are that much more valuable for you!
Don't worry, I will still continue to make doll crafts once in a while because they are so much fun!
Now for my summer project spotlight: the Ruffled Tankini Swimsuit (shop page here.)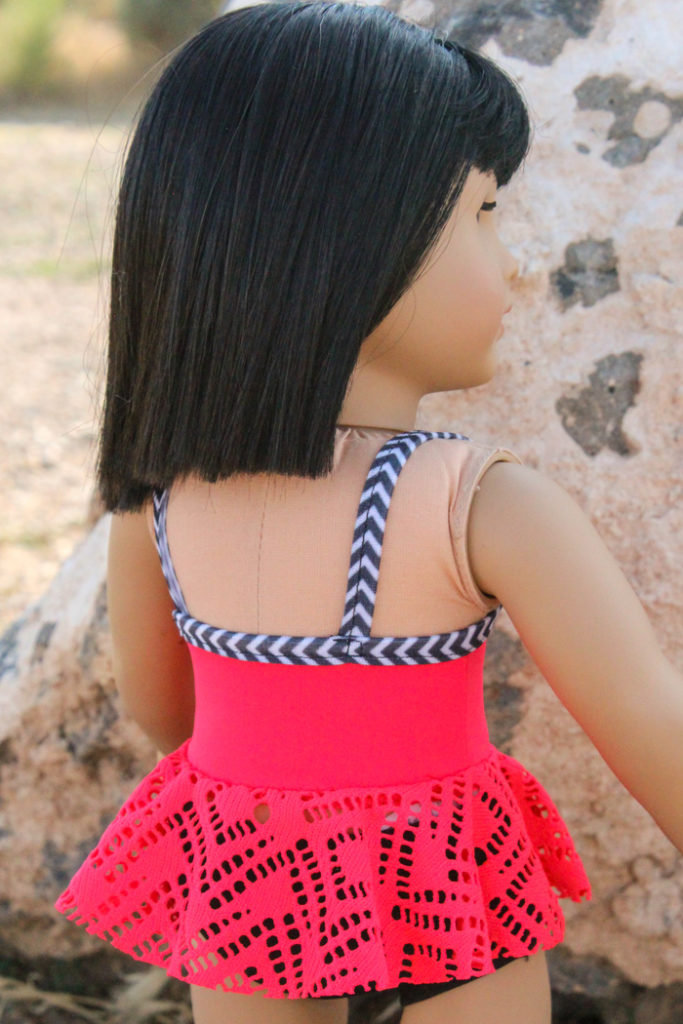 There is a special introductory price until Saturday so hop on over to the shop, here, to get all of the details.
I love to add variations to my patterns.  Keep a look out for the fun addition I have to share soon!
Summer vacation may be over but my pattern making is going strong!  Sign up for my weekly email newsletter, here, to get pattern updates and a behind the scenes look into pattern making.  (You'll also get a free pattern!)
Don't forgot, the Ruffled Tankini Swimsuit Introductory Sale ends Saturday 8/20/16.  Get it here!
Anna