In this series I share places to see and things to do in Louisville, KY.  There are fun pictures to experience the city and doll size activities to enjoy from home!  Whether you have been to Louisville Kentucky, are planning a visit or you love to learn about new places, follow along for fun! 
Here is the series all in one place:
Off to the Races (part 1)- Looking at the Kentucky Derby at Churchill Downs.  
A Victorian Stroll (part 2)-A lovely look at Louisville extensive Victorian Neighborhoods
Mammoth Cave (part 3)- Visiting this National Park with the longest cave system in the world!
---
If you love horses this stop is for you!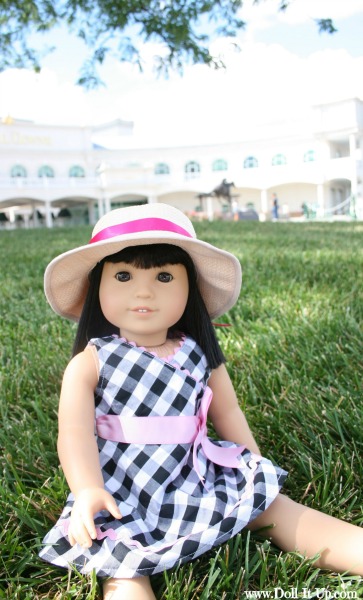 Ivy outside of Churchill Downs where the Kentucky Derby Horse race is held.
Last week I shared the doll size printable school project featuring Louisville Kentucky.  This week we will take a look at the famous horse race there, the Kentucky Derby.  I have pictures to share and ideas for projects, crafts and fun to learn more about the derby.  So let's get off to the races!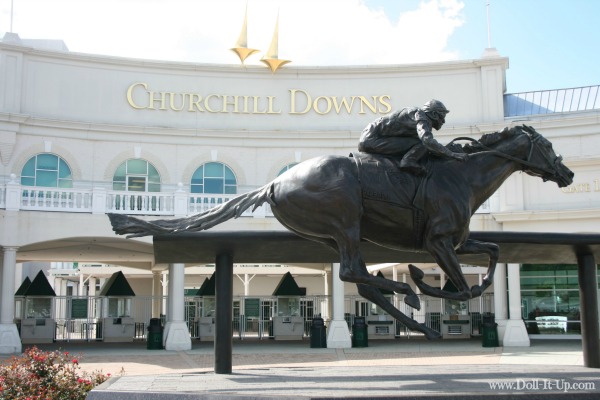 Visiting Churchill Downs in the off season, all is quite.  The building is beautiful and it houses I nice interactive museum and gift shop for visitors year round.  They even offer a tour of the horses and stables that live on the grounds, which would be really cool for a horse lover.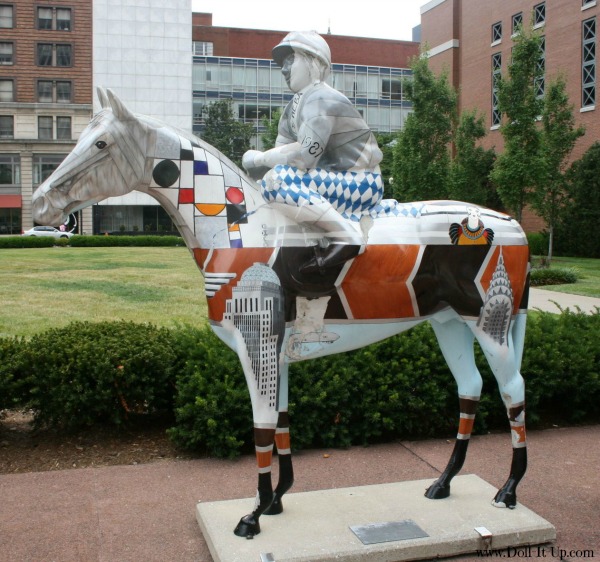 All over downtown Louiville there's awesome horse art that serves as a reminder that this town is the home of the derby.  In the end I wish I had taken a picture of every horse sculpture we saw in town.  It would have made an amazing collage!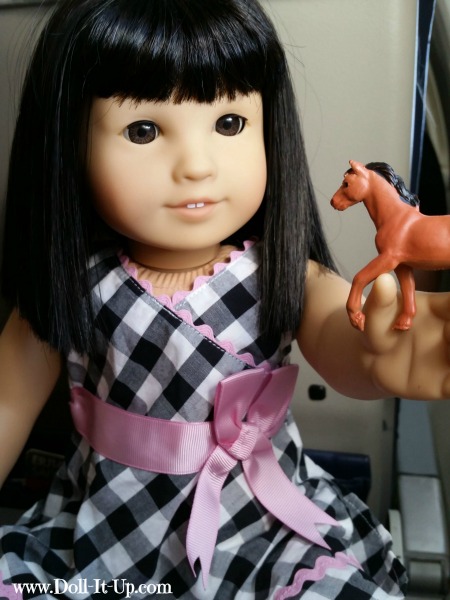 Ivy with her doll size horse souvenir from the Churchill Downs Gift Shop.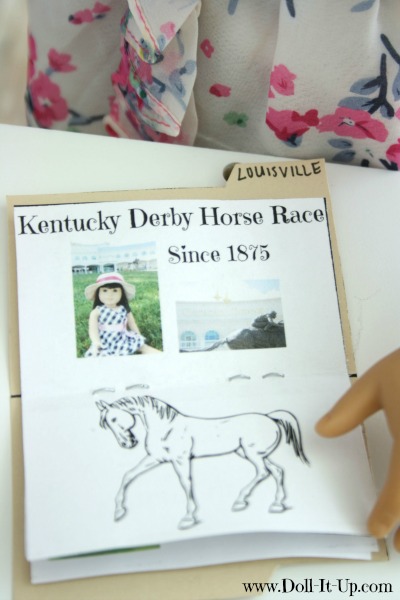 Projects and Fun:
On the printable school project I made last week, I've included an outline of a horse.  Color it to match your favorite derby horse or cover it with colorful artwork fit to decorate the streets of Louisville!
To see the race in action, watch the Kentucky Derby all through the years on YouTube.  Just search "Kentucky Derby (the year)"  I searched back to 1920.  Here is a fun race from 1939.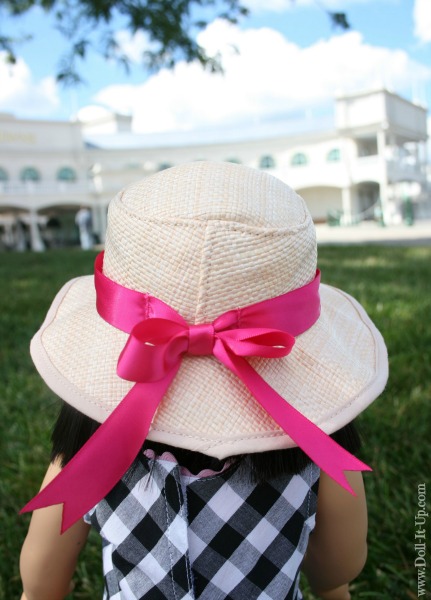 Ivy wearing a large hat at Churchill Downs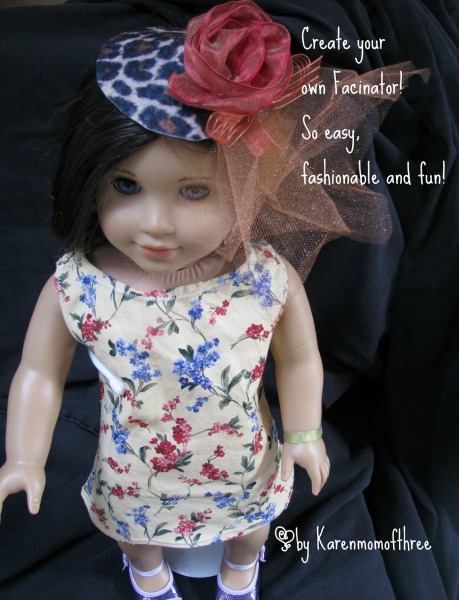 Have a movie night and watch the Disney Movie, Secretariat. It is filmed at Churchill Downs and tells the story of a famous Derby Race.  Get out that big hat or fascinator and dress up with your doll for this derby movie!  Here is the original famous race from 1973 where Secretariat comes out of no where, breaks the derby record and makes an amazing win!
Enjoy a closer look at the Kentucky Derby with these fun activities and crafts for you and your doll!  To share pictures of your creations and fun send them to anna@doll-it-up.com .
Next stop on our travels….Top 5 for Fun!
Happy Travels!
Anna