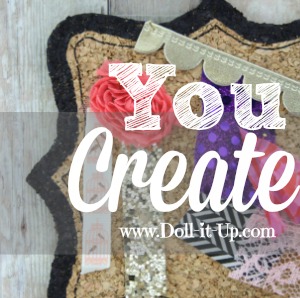 You Create.  You Make.  You Craft.
Yes, let's take a look at what you have been creating, making and crafting!  I love to see your projects!  To share your latest doll projects send an email to anna@doll-it-up.com.   You may be featured on Doll it Up!
—————————————————————
Today I want to share reader photos from Joanna.  Her project is so cute and fun you will love the details she put into it.  I know I did!
Rebecca's Lunch Set by Joanna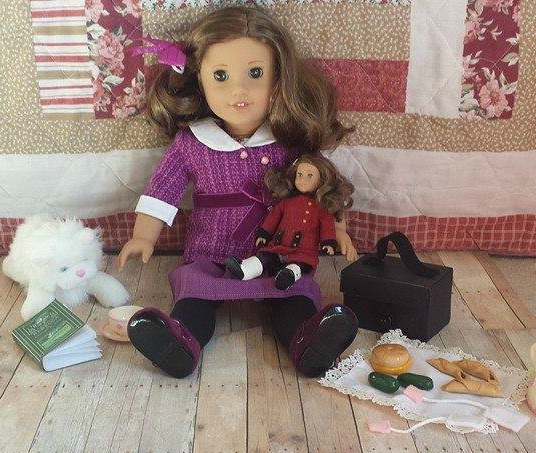 Rebecca's School Set was the inspiration for most of this set.  Joanna made a few extra items inspired by Rebecca's story.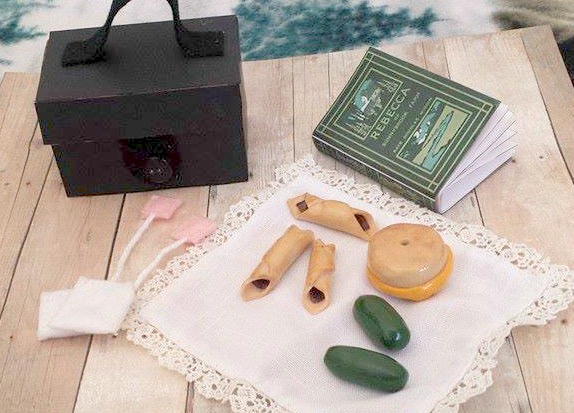 Let's take a look at some of the details.
Lunch:
Lunch Box- It is made of cardboard and scrapbook paper.  The inside has red checked paper reminiscent of Rebecca's.
Cheese Bagel, Pickles and Rolled Cookies– Made out of Polymer Clay.
Lace Napkin– Made from linen and lace.
Fun Additions:
Tea Bags-Made with felt.
Book-  Rebecca's favorite!  Made a mini book of Rebecca of Sunnybrook Farm.
I just love how realistic the food and lunch box are, the dainty napkin and Rebecca's book.  It is such a cute and fun set!  On a fun note Joanna mentioned that the posts for Addy's Lunch Set here and here inspired her to create Rebecca's Lunch Set!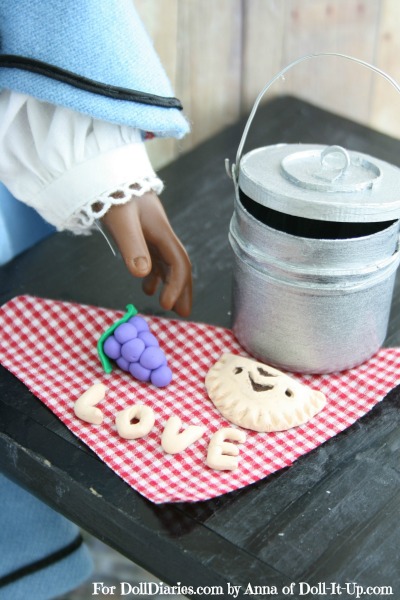 Thanks again Joanna for sharing your awesome project!
I would love to see what you have been creating for dolls! Email a picture and description to anna@doll-it-up.com.
-Anna