This heart headband is a perfect accessory for Valentines!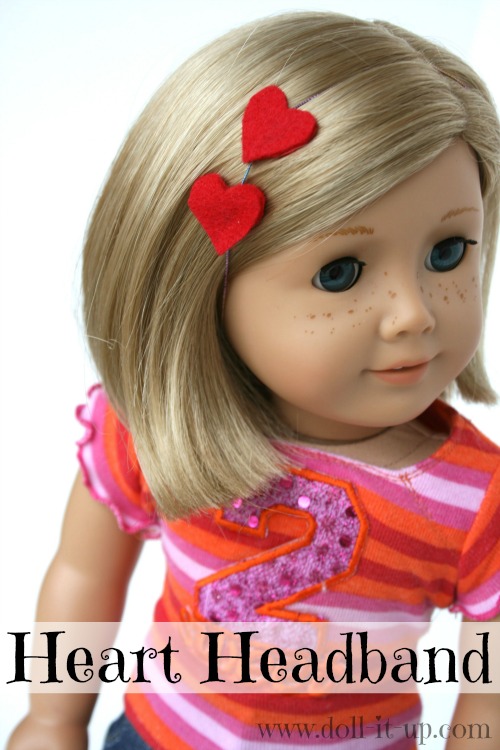 It is inspired by one I made for my baby.  With a 1 year old girl running around the house headbands are part of my world!  Yes, they are all for the momma!  That sweet little baby head is just so fun to adorn!  The day will come when they won't be tolerated anymore by the Queen of Everything.  Yes, that day is soon, very soon I'm sure!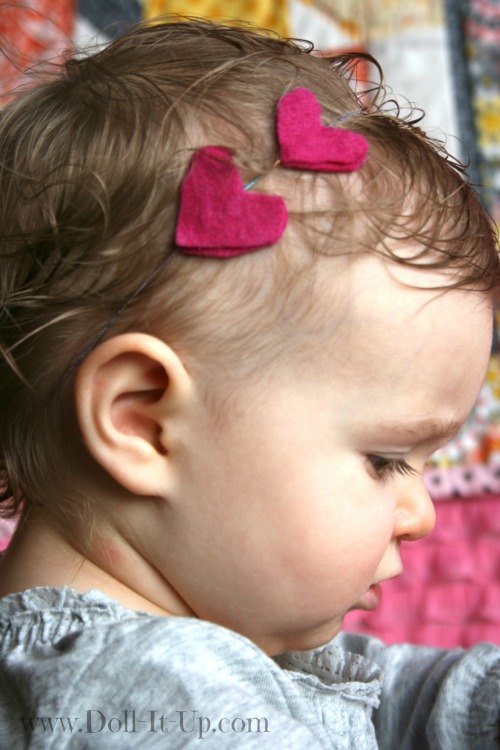 This year for Valentines make a simple, sweet, lovable, heart headband.  Make one for the little ladies in your life, and of course that means your dolls too!
Here is what you'll need!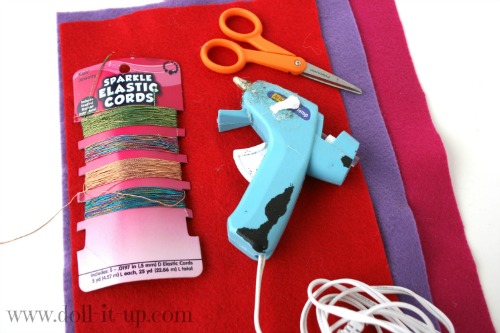 Supplies:
felt
12″ of Sparkle Elastic Cord (found in the craft section by the kids beading)
scissors
glue gun
To get started, cut hearts out of felt.  You need at least 2 the same size and color.  I used 4 the same size and color for the example.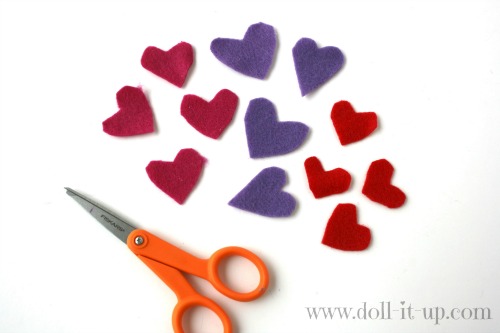 Take your much loved glue gun and put a dab of glue on a heart.  Place the elastic on it.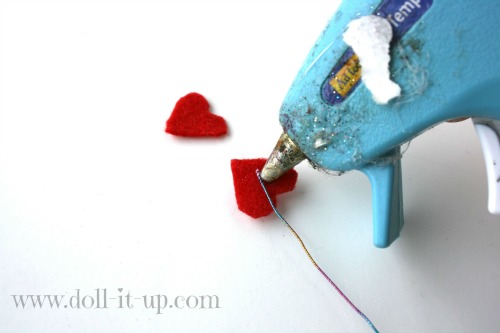 Bring the other end of the elastic around and place it in the glue.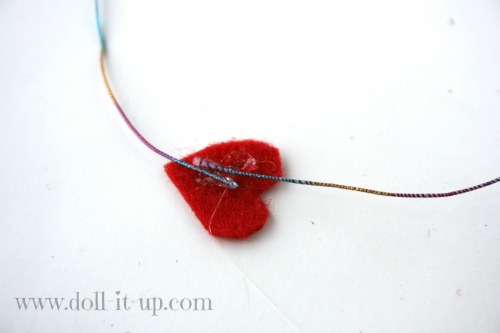 Place the second heart on top.  Add more hearts to the headband if you like!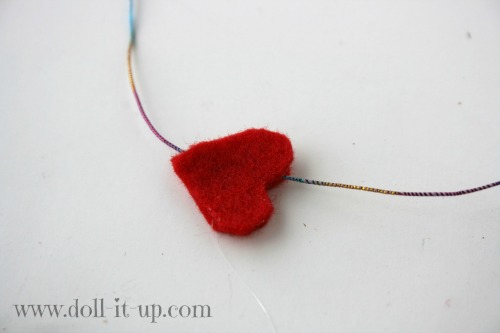 Adorn a sweet little head with some love!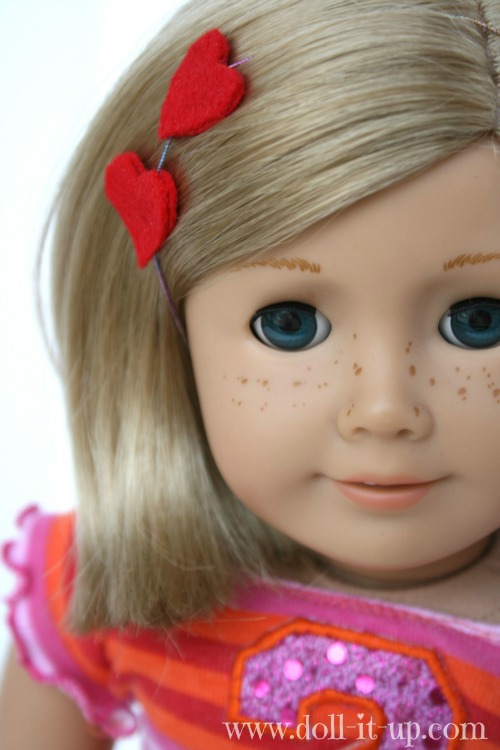 Just in time for Valentines!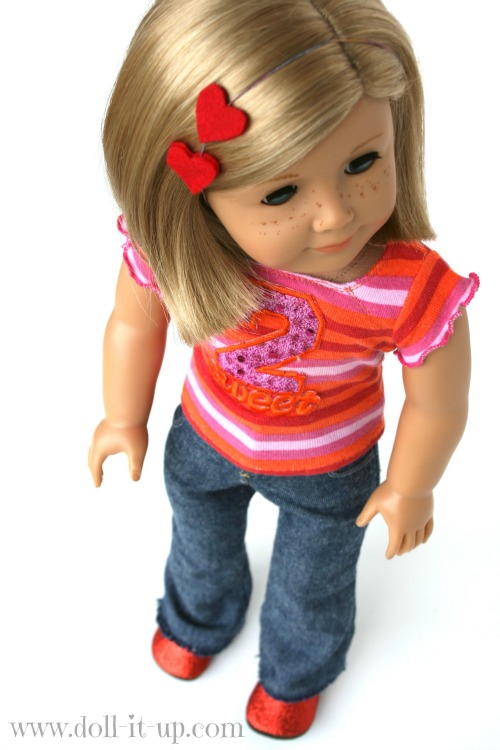 I know we are getting plenty of use out of ours this year!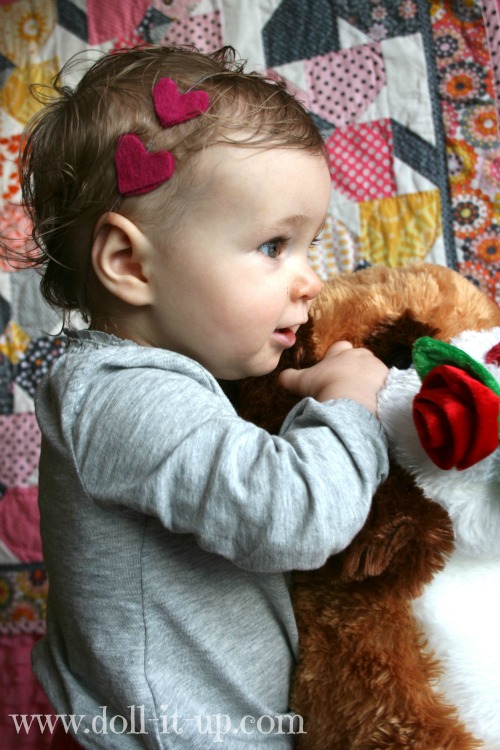 Just in case you are interested, here are a few more details-
Doll-Kit, AG Historical Character
Outfit- Shirt, repurposed for a girls shirt and designed and sewn by Anna.  Pants, designed and sewn by Anna.  Shoes, Springfield Collection
Share some Valentines love!
Anna