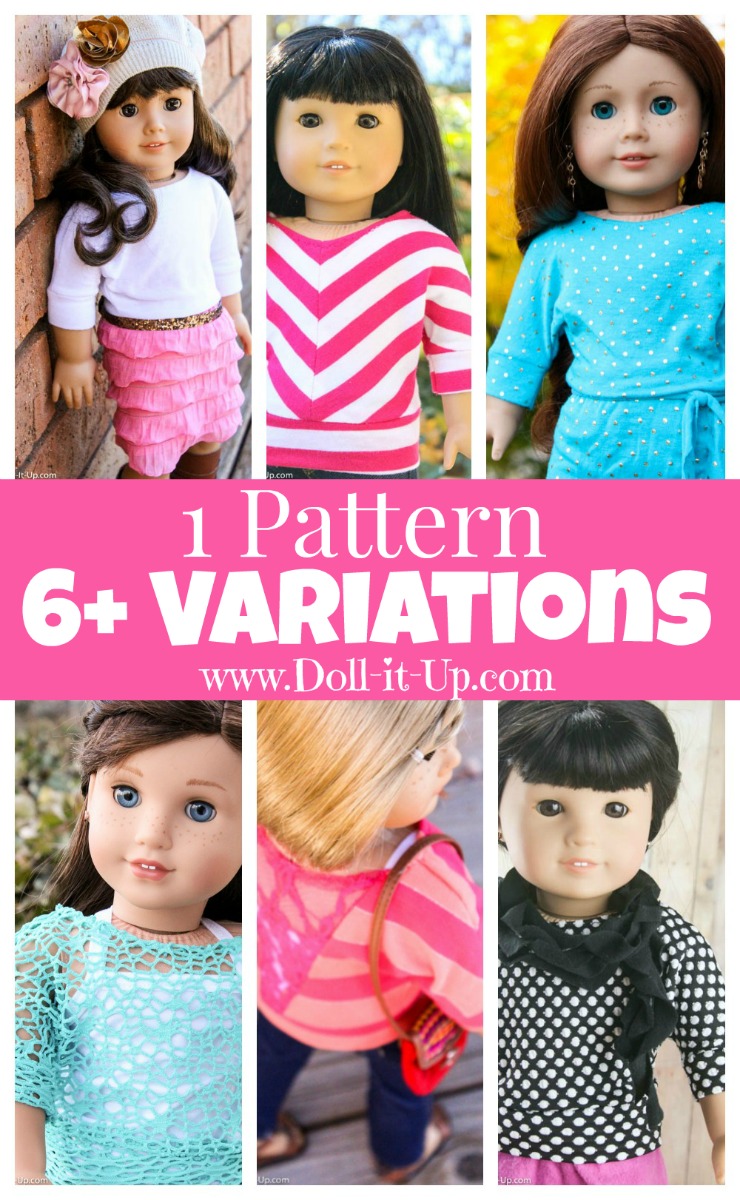 Before we start, if you haven't already, be sure to get the Banded Dolman Shirt pattern.  It's totally free and it's the pattern I used to make all of these variations!
When I was designing the Banded Dolman Shirt I had a flood of variations in mind.  I made a note of my favorites and set out to create tutorials and share ideas.  The dolman shirt variations are on-trend.  They vary from super easy to make with the original pattern to adjusting the pattern for amazing transformations.  Either way I walk you through step by step!
Why sew a variation?
It's faster.  When you sew a project several times you get more familiar with it.  That means it gets quicker, easier and smoother after the first time.
There's variety.  Adds to the doll wardrobe with a variety of looks all from the same pattern.
You're up-cycling.  Instead of a one-time use you enjoy new variations of the same pattern.
Enjoy creativity. Opens up creativity.  Since the pattern's more familiar, you open up space to be more creative.
From using different fabrics to modifying the pattern, there are 6 to endless possibilities!  Let's dive in!
Dolman Shirt Variations
This one is not officially on the list because it's endless!  Variation doesn't mean complicated.  In the most basic way you add variation by just sewing the pattern out of different fabric.  Whether it's stripes or polka dots, solids or florals, the pattern will look different sewn out of different fabric.  There is one rule you need to follow to be successful with this.  It's not a little rule.  It's a rule that will determine if the project is successful or not.  That is, follow the patterns guidelines for the stretch percentage in the fabric and the stretch direction.  For the Banded Dolman Shirt you'll need both a 4-way stretch knit fabric and at least 50% stretch.  If you don't know much about 4-way stretch and stretch percentage you can read all about it in the sewing guide that comes with the pattern.
If you want to see more of this black and white version you'll find it here.

You may have first past up this fabric because it wasn't an obvious choice for the project.  This may be stepping out of your comfort zone.  It may feel like a risk because you don't know what the fabric will be like to sew on.  You'll be safe if you stick to the same rules about stretch percentage and stretch direction provided with the pattern.  Don't just look at fabric, get your hands on it and feel it.  If it has the stretchiness you need go for it!  It will be an adventure and because you've done your homework, a successful one!
This lacey, hole-filled knit was amazing to sew and on-trend.  Read more about it here.

Lightweight sweater knits, with the right stretch, are amazing with the dolman pattern.  Read more about it here.

Connect the Banded Dolman Shirt to a simple skirt for this fun dress.  There is a full tutorial included with measurements to create your own.  Find it here.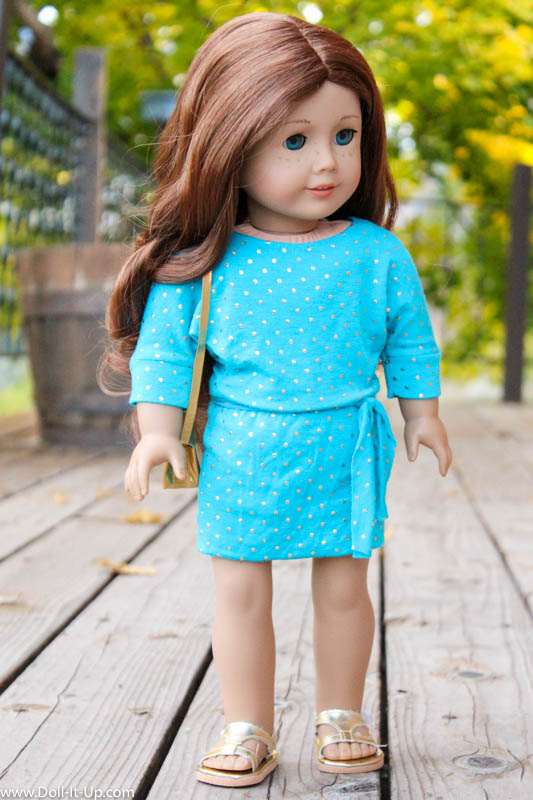 The secret is in the fabric.  Use a pre-ruffled knit fabric to give this dress a ruffled skirt.  The full tutorial is here.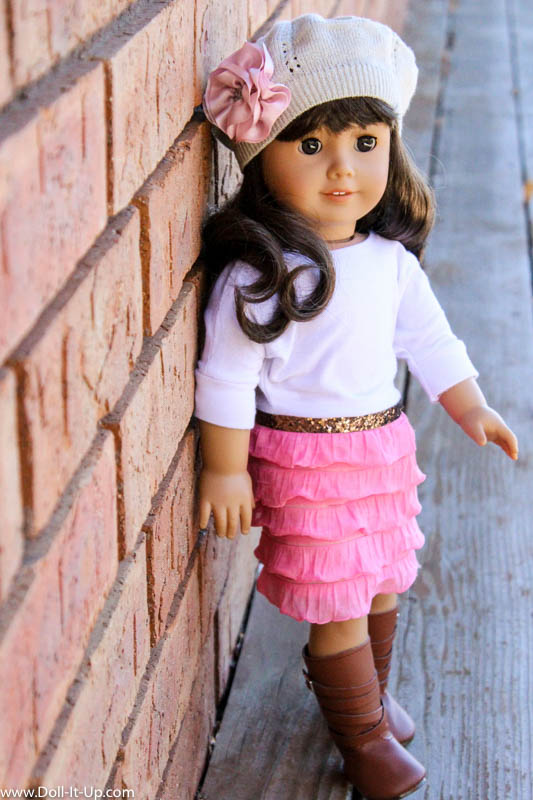 Add a seam down the middle and rotate the pattern on the fabric to add a V- stripe to the center of the shirt.  The step by step tutorial will guide you.  Find it here.

Modify the pattern to add a lace insert to this shirt.  A stretch lace is needed.    Follow the tutorial here, to make your own.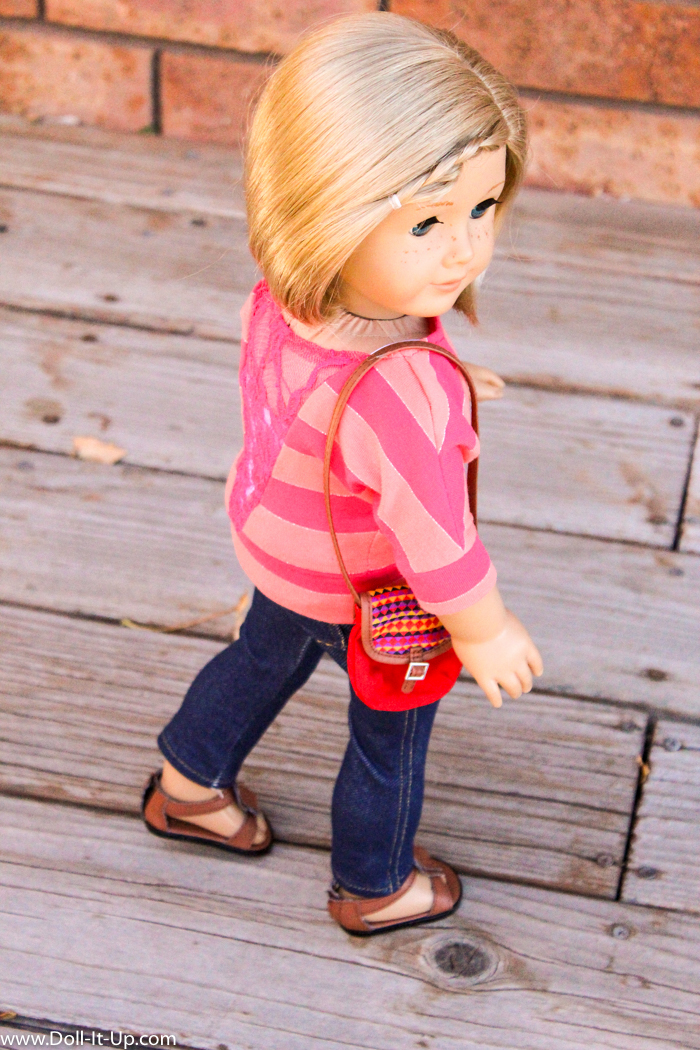 I hope you enjoy these dolman shirt variations!  From using a variety of knits to modifying the pattern, there are many fabulous projects for the Banded Dolman Shirt pattern.  Get the pattern here or follow the link below, if you haven't already!
-Anna