Today we are making a simple water bottle for doll play!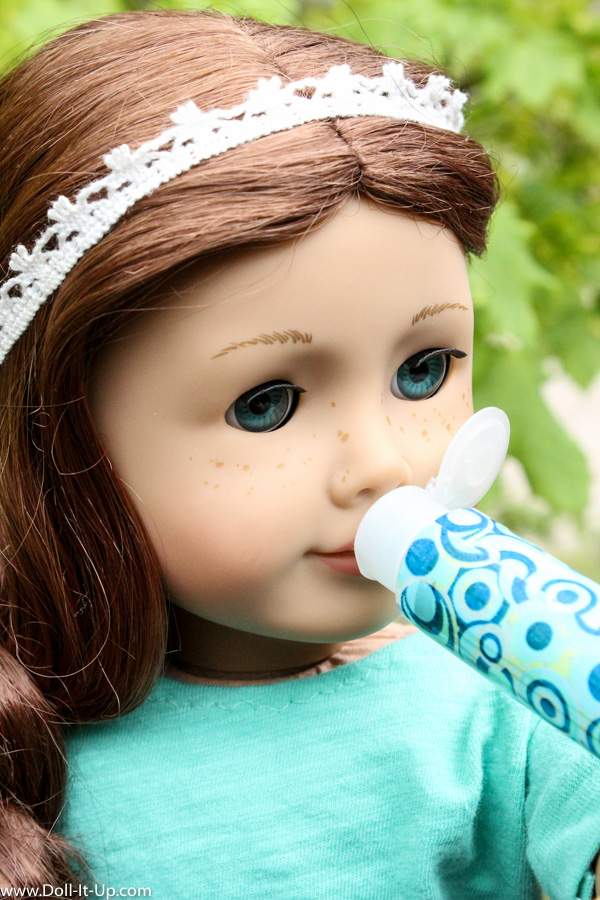 Every day my kids pack a water bottle with their lunch for school.  But that's not the only time they grab their water bottles!
Taking a road trip?  Fill up your water bottle for the car.
Having a day at the beach?  Bring along your water bottle.
Time for a hike?  Don't forget your water bottle.
Water bottles find their way into our day to day life, so they will certainly find their way into day to day play!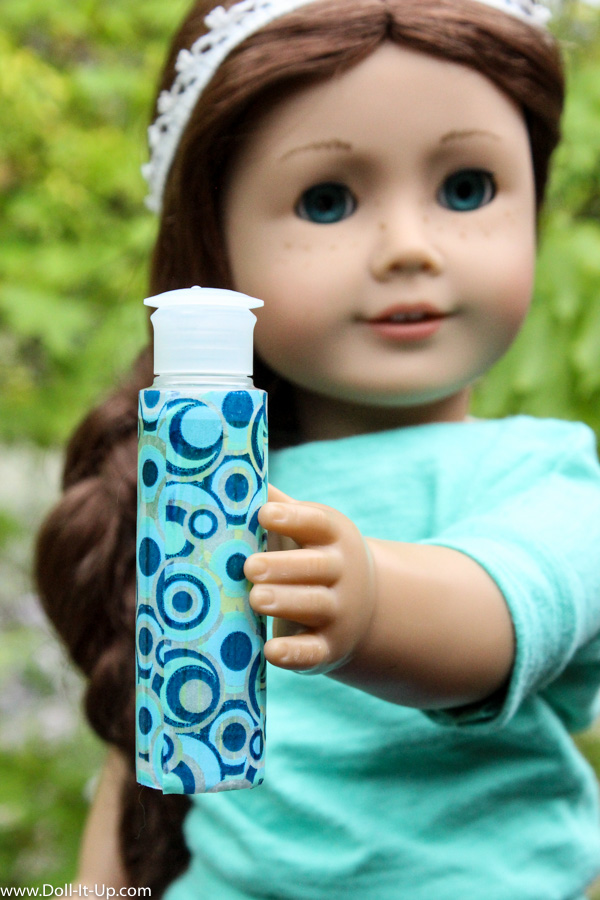 Let's make a water bottle!
Supplies:
Mini shampoo, conditioner, or lotion bottles (empty, washed out and dry)
Washi tape
Scissors
This doll size water bottle is made from a mini hotel shampoo bottle.  I first saw the idea to use this mini bottle a number of years ago. (Link is here.)  I added my own touch with washi tape for a fun design to the water bottle!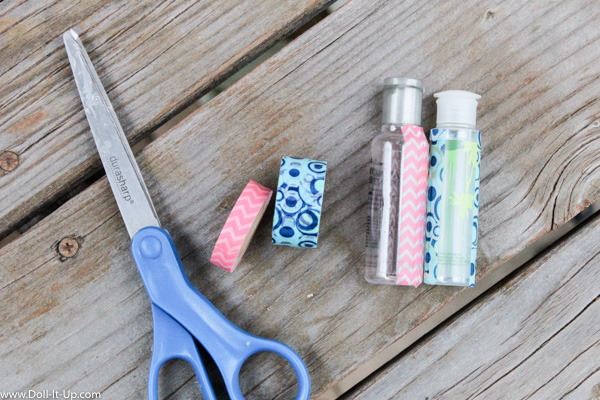 Start with a clean, dry bottle.  You may want to remove any label stickers on the bottle.  Since my bottles had clear stickers I decided to leave them.
Cut the tape end so it will have a smooth start and finish.  Place a strip of tape the length of the bottle.  Add each strip, slightly overlapping the previous until the bottle is covered.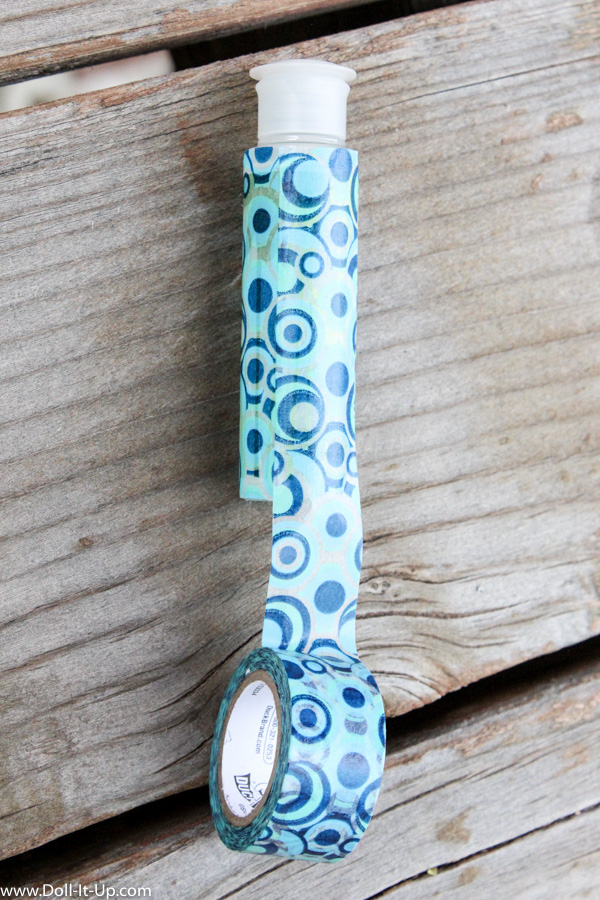 All Done!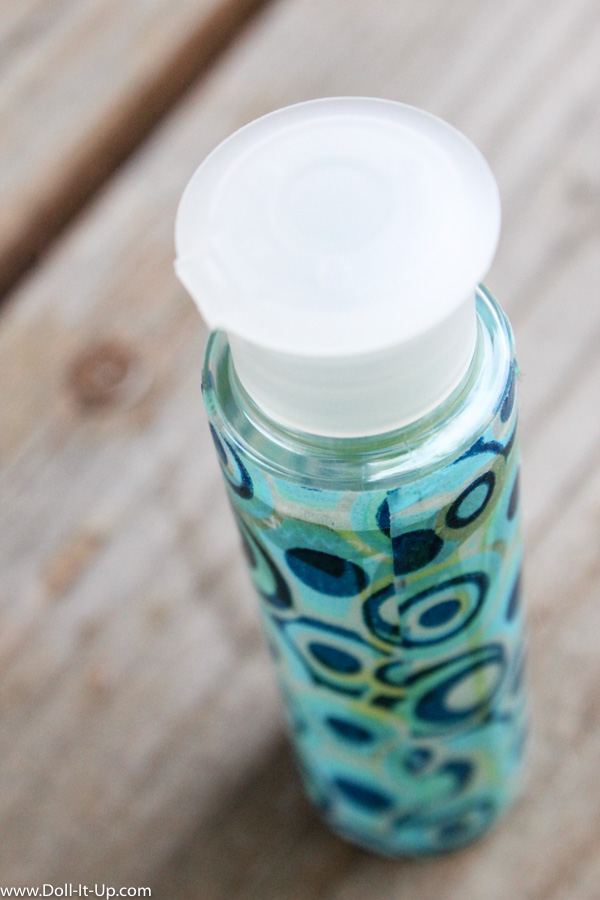 Hotel shampoo bottles come in a variety of shapes and sizes.  Washi tape also comes in a wide variety of colors and patterns which means your water bottle has endless possibilities!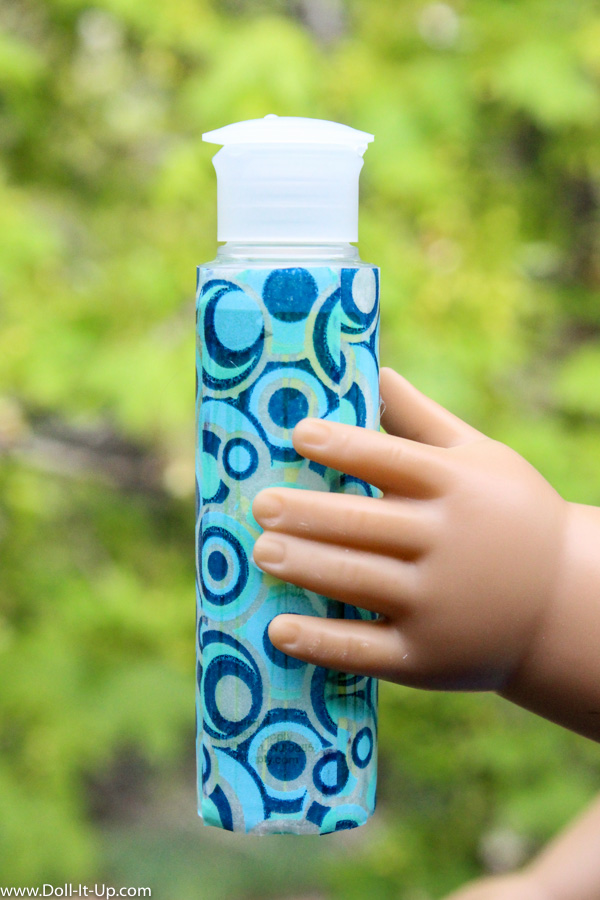 This particular bottle even has a flip top.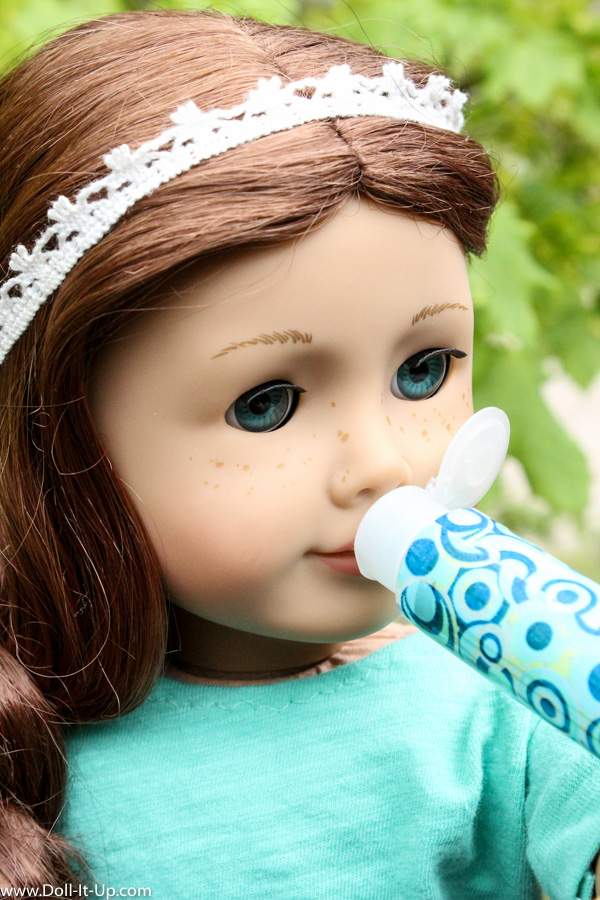 I hope you enjoyed this quick and easy doll size water bottle!
-Anna
Post details for you: Doll– Saige is a Girl of the Year 2013 doll from American Girl.  Outfit– Banded Dolman Shirt pattern is here.  Headband tutorial is here.