My sewing set up is pretty basic.  There are a few things though that have made it into my sewing supplies that I want to have on hand for every project.  One of those things is Wonder Tape.
You know the frustration when details on a project are prone to slipping, moving, puckering, or are tedious to get the placement right?  This can leave you feeling critical of your sewing instead of enjoying the project.  Wonder Tape is fabulous because it gives a polished look to those details that can be frustrating to get right and it saves you time.  Let's take a look at Wonder Tape and some of it's uses.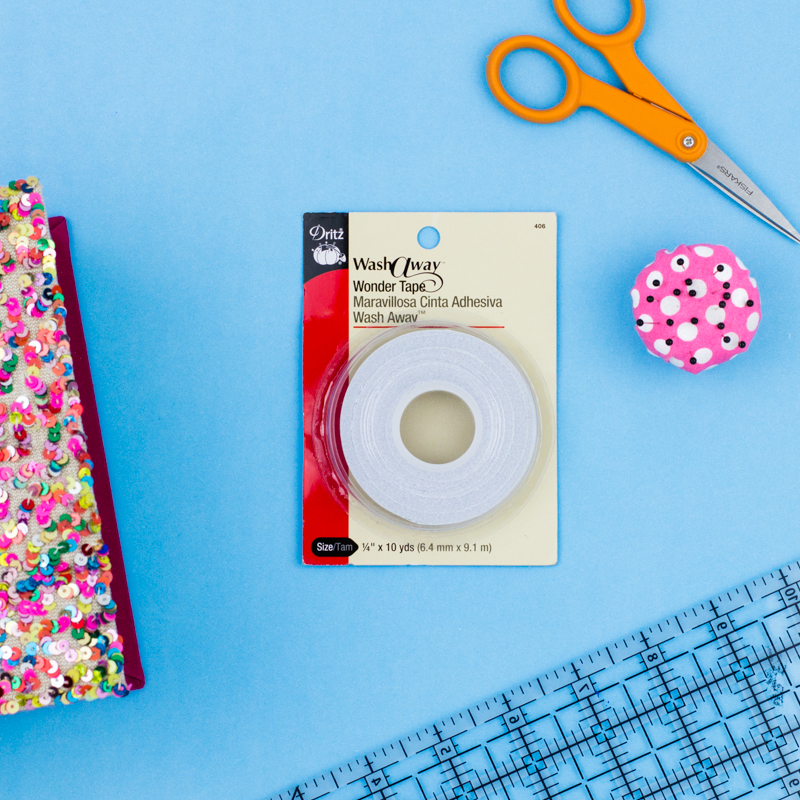 Three Ways to use Wonder Tape.
1. Use Wonder Tape to sew on ribbon.  It makes perfect placement quick, easy and beautiful.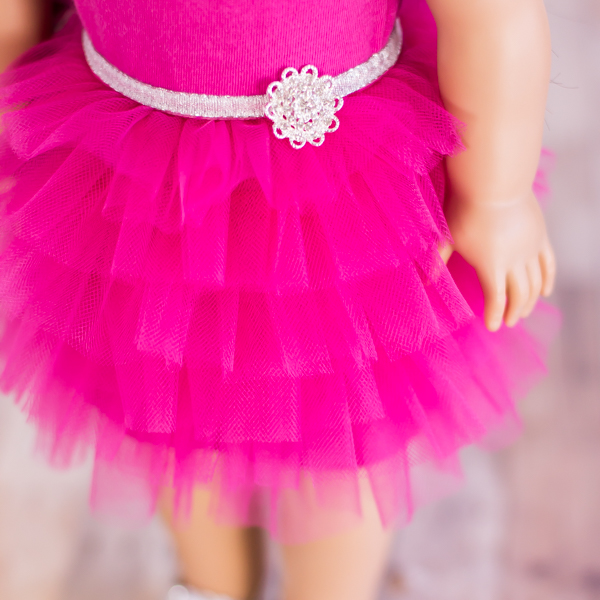 2. Use Wonder Tape to place gathered tulle ruffles.  It helps to place ruffles in a straight line.  Evenly distributing the gathers is also a cinch.   You'll save on time and frustration because there's no need for pinning.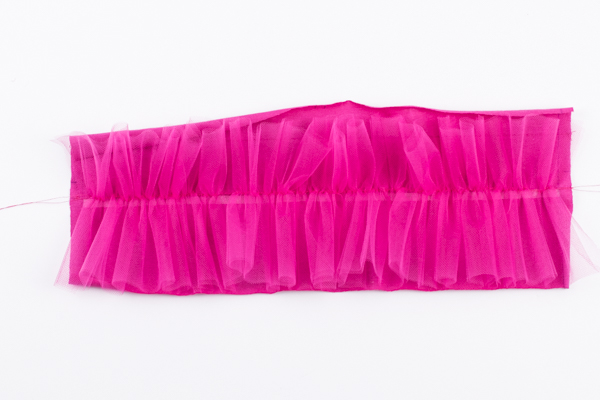 3. Use Wonder Tape to sew on Velcro closures.  It helps line up the narrow Velcro smooth and straight.  There's no need to hassle with pins that are hard to use on the stiff Velcro.  The Velcro doesn't shift and move while stitching.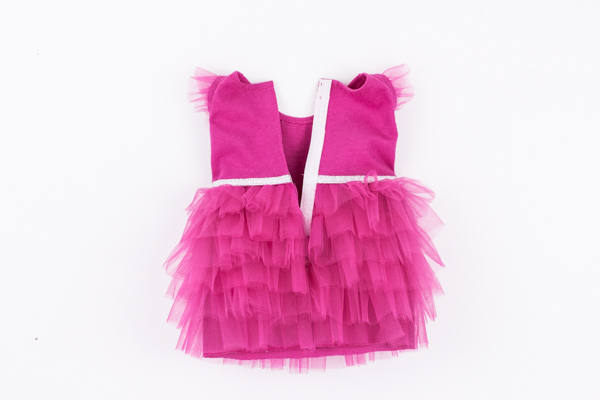 What is Wonder Tape?
Wonder Tape is:
double sided tape for fabric.
transparent.
sew-able.  You can stitch through it without gumming up your sewing machine needle.
temporary.  It dissolves with a washing.
narrow.  It comes in 1/4″ width, which is perfect for making doll clothes.
Want to try Wonder Tape with your next sewing project?  Here are some tips.

Place the sticky side of the tape on the area you are using it.
Finger press the tape along the length of the paper backing.
Remove the paper backing by first rubbing one end of the tape. Then peel up the corner of the tape.
Store the tape on the plastic tray it comes with, so the adhesive on the side of the roll doesn't pick up lint.
Buy Wonder Tape with a coupon or stock up during sales.
I hope you will give Wonder Tape a try for your next sewing project!  It is a fabulous sewing supply to save time and give your projects a polished look!
Do you already use Wonder Tape on your sewing project?  If so, comment below to share your favorite way to use it.
-Anna
P.S.  The project shown in the examples is from an upcoming pattern.
---
**This post contains affiliate links.